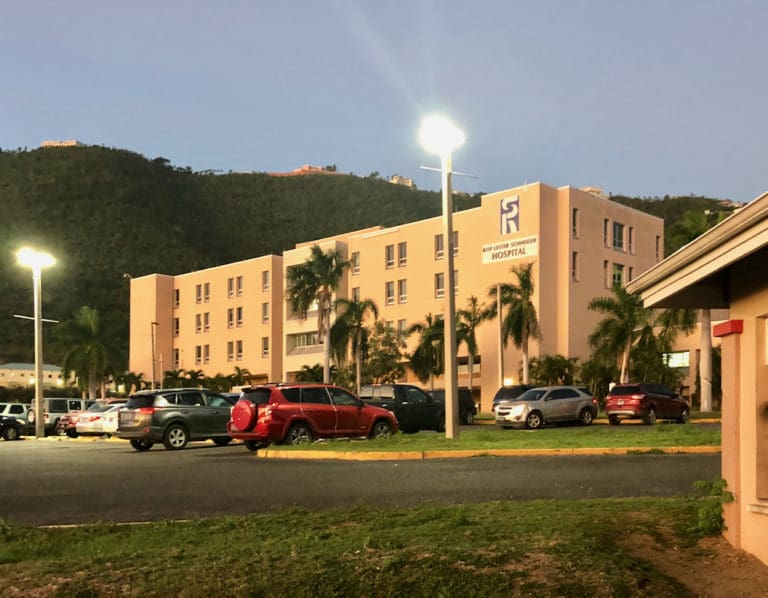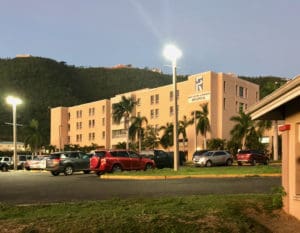 Three former, recently convicted executives of Schneider Regional Medical Center have been ordered to pay $2 million in restitution to the hospital.
Now retired Judge Michael Dunston issued a Special Verdict and Order of Forfeiture against former Chief Executive Officers Rodney Miller and Amos Carty and former Chief Financial Officer Peter Najawicz, who were convicted at the end of a five-and-a-half-week jury trial on Nov. 13.
Dunston issued the order during the last days of his official duties on Dec. 27.
Miller, who served as chief executive officer from 2003 to 2007, was ordered to repay $1.5 million. Carty, the longest serving of the three defendants found guilty of racketeering, embezzlement and other charges, was ordered to pay $76,402.57. Najawicz was ordered to pay $246,545.20 in restitution.
Evidence and testimony presented by prosecutors at trial showed that Miller, Carty and Najawicz carried out a scheme to award themselves stipends, raises, bonuses and benefits in excess of the amounts specified in the contracts approved for them by the hospital board.
A total of $2.8 million was taken in the scheme. At a press conference held shortly after the verdict came in, Attorney General Denise George said prosecutors were able to find and freeze assets, including cash, cars, houses and land believed to be linked to the use of embezzled funds.
Additional restitution is expected to come from the sale of property owned by the defendants on St. Thomas and the U.S. mainland. Further restitution is expected to come from the Pentagon Federal Credit Union, prosecutors said Miller used to receive unauthorized payments from the hospital.
Dunston's 11-page ruling broke down the assets owned by Najawicz, Miller and Carty into personal bank accounts and employee benefits reserved for them but not paid out by Schneider Regional. The judge also ordered bail amounts paid by the defendants after they were arrested in 2008 to be paid back to the hospital as restitution.
The next set of funds identified were retirement contributions set aside as employee benefits and "any illegal compensation" derived from their executive service that was not specified as part of the Notice of Personnel Action documents at the time of hiring or promotion, and related benefits.
The exact amount of payments in excess of NOPA, and Miller's retirement lump sum set aside, were not disclosed in the order.
Attorney General George was ordered to seize and sell personal property belonging to the defendants and use the proceeds to pay restitution, including:
– A 2004 Toyota Rav 4, belonging to Najawicz.
– Six pieces of real estate in Brenham, Texas, belonging to either Miller, his wife, Ronica, or both. Most of the properties listed were described as vacant lots or tracts of land. One structure located at 211 N. Drum Street was included on the list.
Dunston also noted property not subject to forfeiture because their ownership was intermingled with innocent parties. Instead the judge ordered George to seize other money and properties as substitutes, including:
– Profits from the sale of condominiums owned by Najawicz at Sea Cliff Villas and Watergate Village West, St. Thomas.
– Profits from the sale of a condominium owned by Miller at Mahogany Run, St. Thomas, and the sale of several parcels of land in Estate Lovelund, St. Thomas. Miller and his wife were also ordered to hand over "any and all" accounts from the Bank of Nova Scotia and Broward Community Bank used to purchase a home in Weston, Florida.
– Carty was ordered to surrender a parcel of unimproved land at Estate Santa Maria, St. Thomas, that was given to him as a gift in 1999. A 2013 Lexus, belonging to Carty and his wife, Verna, was also identified as property to be sold and used to pay restitution.
Two additional vehicles were included on the list, a 2003 Honda Pilot belonging to Najawicz and a 2001 Jeep Wrangler belonging to Carty.
The last category included in the order were bank accounts and vehicles not subject to forfeiture.
As he set a sentencing date on the day the jury returned its verdict, Dunston said he wanted to finalize matters related to the SRMC case before he retired from the bench on Dec. 31.
Najawicz, Miller and Carty were sentenced on Dec. 13; Miller received 10 years and was remanded to the Golden Grove Adult Correctional Facility. Najawicz and Carty were sentenced to one year apiece and given 15 days to post appeal bonds of $25,000 apiece, allowing them to remain free pending further court proceedings.