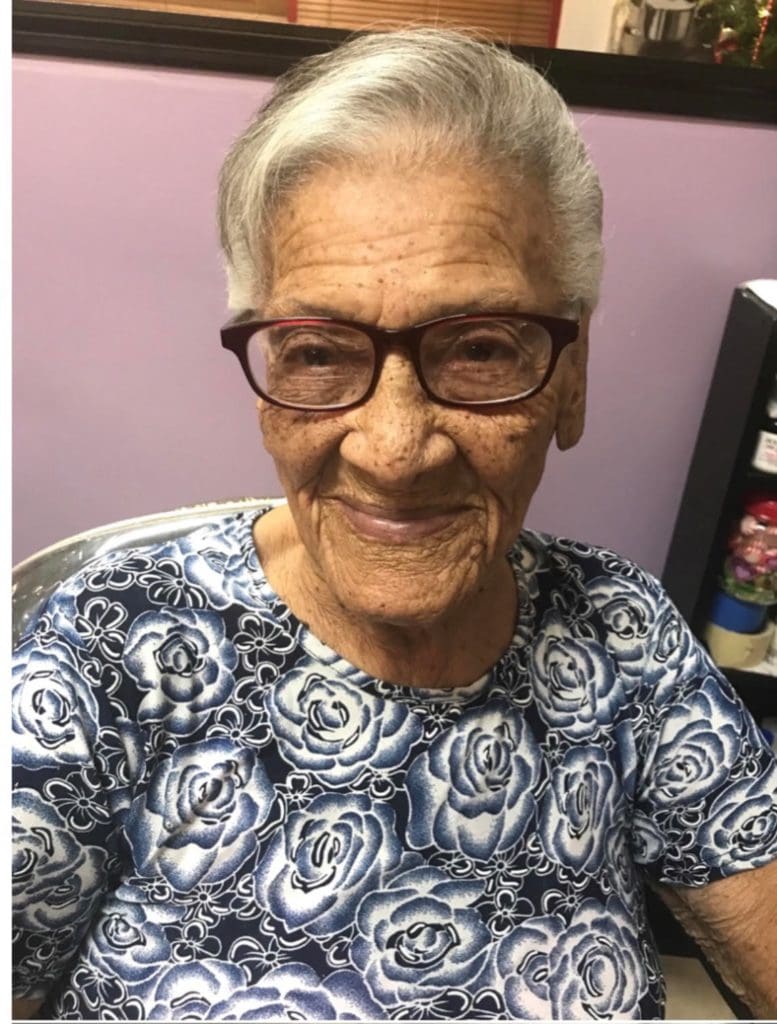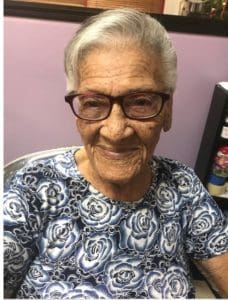 Joaquina Lebron Ventura DeLeon, age 91, of Sunny Isle Housing in Orlando, Fla., has died.
She was preceded in death by her husband, Valentin Deleon Montes.
She is survived by her children: Oscar Lebron, Angel Alejandro Encarnacion, Maria Yolanda Figueroa, Luis (Lugan) Ballantine, Pedro Alejandro Encarnacion, Norma Acosta, Jose Santiago, Nilsa Solis, Luz Maldonado, Wanda Deleon Rosario and Liz Yolanda Deleon.
She is also survived by grandchildren: Sandra, Milagros and Eddie Cordero, Angel Jr., Angela, Jose and Tariq Alejandro, Emmanuel, Eliezer, Pedro Jr. and Loida Alejandro, Zulma Melendez, Annette, Fay and Rodney Felix, Daniel Torres, Priscilla, Jonathan and Betsaida Santiago, Anandi, Hansen, Dalwin and Aneff Pennyfeather, Ericka, Dolores and Carlos Ventura, Kira and Carl Joseph, Michael Rosario, and Vicente and Orliz Espiritusanto.
Other survivors include 82 great-grandchildren; 35 great-great-grandchildren; 4 great-great- great-grandchildren; special friends: Tita carrion, Zoraida(Zory) Rivera, Juanita (Quany) Pachecho, Ofelia Carrasquillo, Lucy Felix, her church family, the Richmond Senior Center family, nieces, nephews, and the Ramos, Lebron, Ventura, Torres, Gautier and Camacho families; as well as other friends and family too numerous to mention.
A memorial service to celebrate her life will take place at 10 a.m., Wednesday, Jan. 8, at Iglesia de Dios Inc., No. 159 Estate Profit. Please wear bright happy colors or madras.