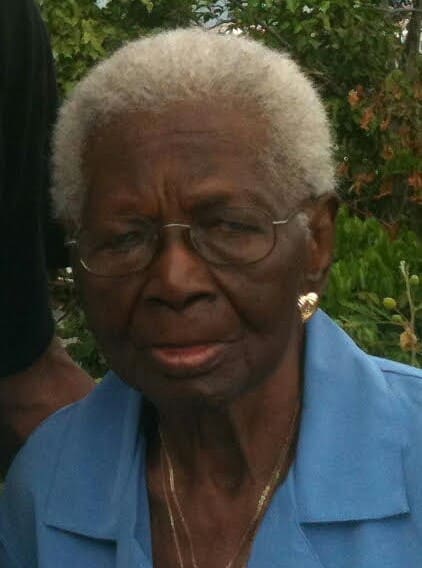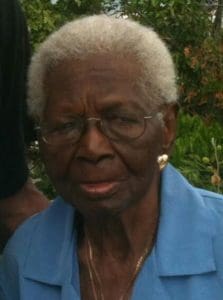 Bianca Louise Cills died on Dec. 24, at her residence. She 97 years old.
She was preceded in death by son, Ludin Cills (Barbara).
Bianca Cills is survived by her sons: Dennis Cills (Leila), Rufus Cills (Claudette) and daughter, Ethy Cills Brazier; grandchildren: Felicia Brazier, Cassandra Burnette, Ronald Adams, Latrese Cills, Kevin Cills, Natasha Cills, Anthony Cills, Curtis Cills, Porsha Cills, Angela Burrage and Jenel Cills; step-grandchildren: Noreen Fletcher (Michael), Julia Sprauve, Virginia Hodge (Varis), Marvin Forbes (Christine), Kenneth Gray Joseph and Paul (Dale) Abramson; nine great-grandchildren; nephews: Rufred, Winfield, Raymond and Jeffrey Forbes, Bartholomew Williams, Terrance Christopher and Felix Thomas; and nieces: Millicent Bethea, Jewel Brown, Mary Frazer, Joyce Williams, Rita Matthias, Candida Forbes and Dorothy Forbes.
She is also survived by adopted grandchildren: Elmo Foy, Rashawn Ross, Cheryl Hart and Trina McFarlane; close family and friends: Evelyn Herbert and family, Evelyn Petersen and family, Marva Benjamin, Eleanor Turnbull, Wilbert Lindesay and family, Yvette Maximay and family, McFarlane, Brown, Elton Richards and family, James Douglas and family, James Brown and family, Beverly Monsanto and family, Hilda Clyne and family, and Gloria (Lola) Forbes and family; caretaker, Desiree Questel; extended families: Cills, Forbes, Johnson, Simmons, Nibbs, Frazer, Hodge, Lewis and Altona families; as well as many other family and friends too numerous to mention.
Relatives and friends are respectfully invited to attend the first viewing of the late Bianca Cills from 5-7 p.m., Friday, Jan. 10, at the Celestial Chapel, Hurley Funeral Home.  The second viewing will be held at 9 a.m. followed by a service at 10 a.m., Saturday, Jan. 11, at St. Andrew's Episcopal Church. Interment will be at Eastern Cemetery No. 2.
Arrangements are under the care of Dan Hurley Home for Funerals and Cremation Center of St. Thomas, St. John and St. Croix.
For online directions and condolences, please visit www.hurleydavisfuneralhome.com