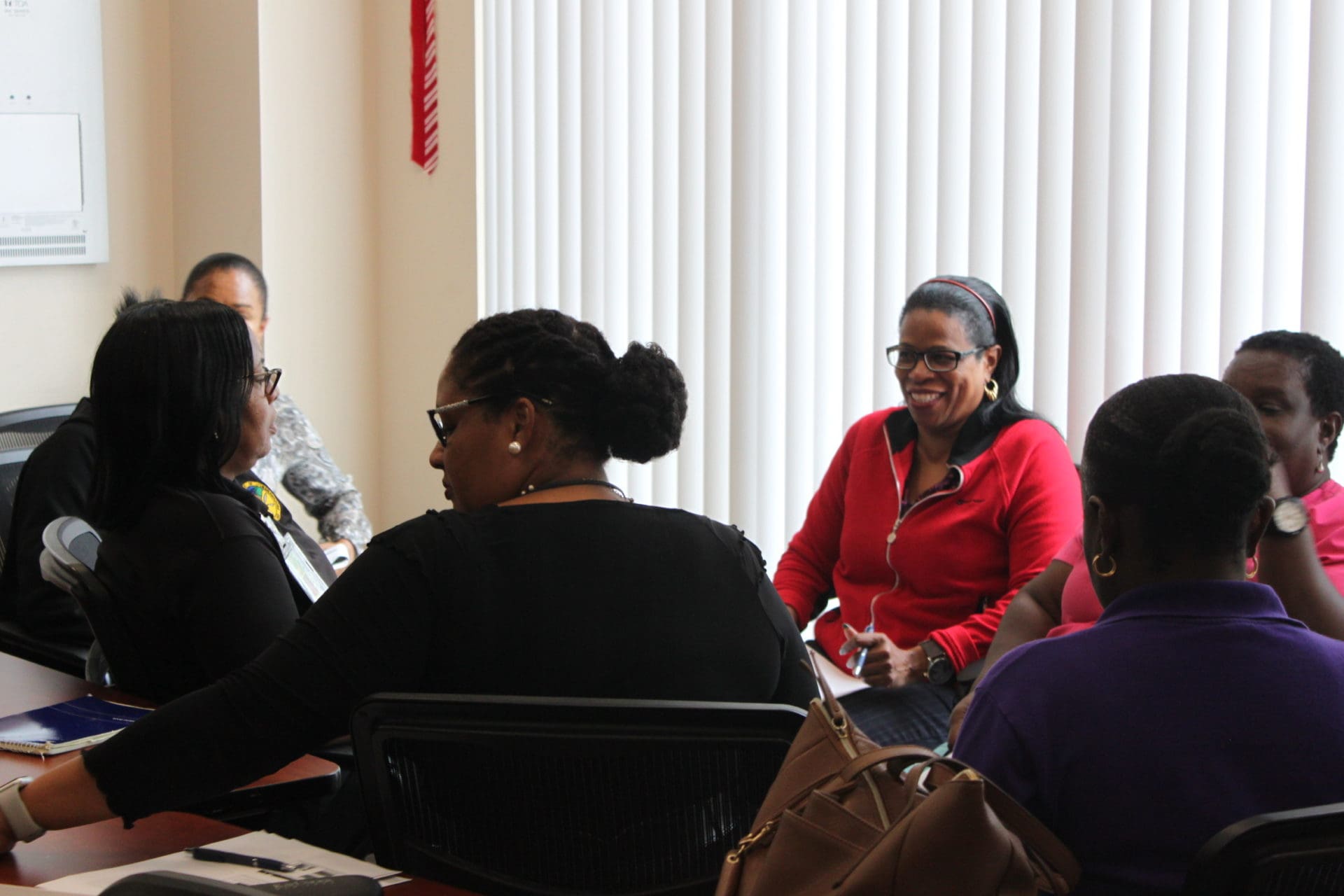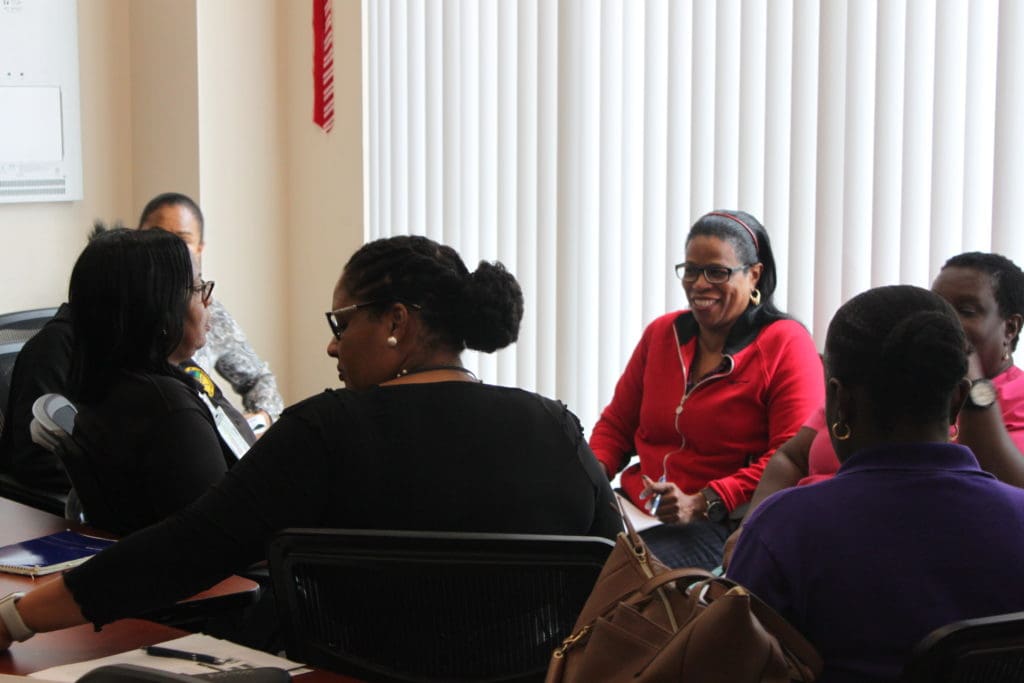 More than 30 first responders, 21 of them V.I. Fire Service recruits, attended Wednesday's tsunami awareness training, which provided attendees information on what should be done in the event the Virgin Islands is again struck by a tsunami.
During the daylong course, participants listened to lectures given about tsunami preparedness, engaged in mock scenarios and took a pass or fail test to complete the training. The training was not limited to first responders, but open to the public as well.
Ocean and Coastal Observing Virgin Islands, Inc. Project Director Roy Watlington said it's important for everyone to understand what to do in the event of a tsunami. He detailed for the group what warnings can be expected in the event of such a natural disaster.
First Watlington describes the natural warnings that would occur; there would be a strong coastal earthquake, rapid sea level changes and a roaring sound. Next, he said official information would be released from federal, state and local governments, which is important for distant but impending tsunamis. Lastly, he said, informal information would be given by media, obtained through social networks or by warnings given via friends and family.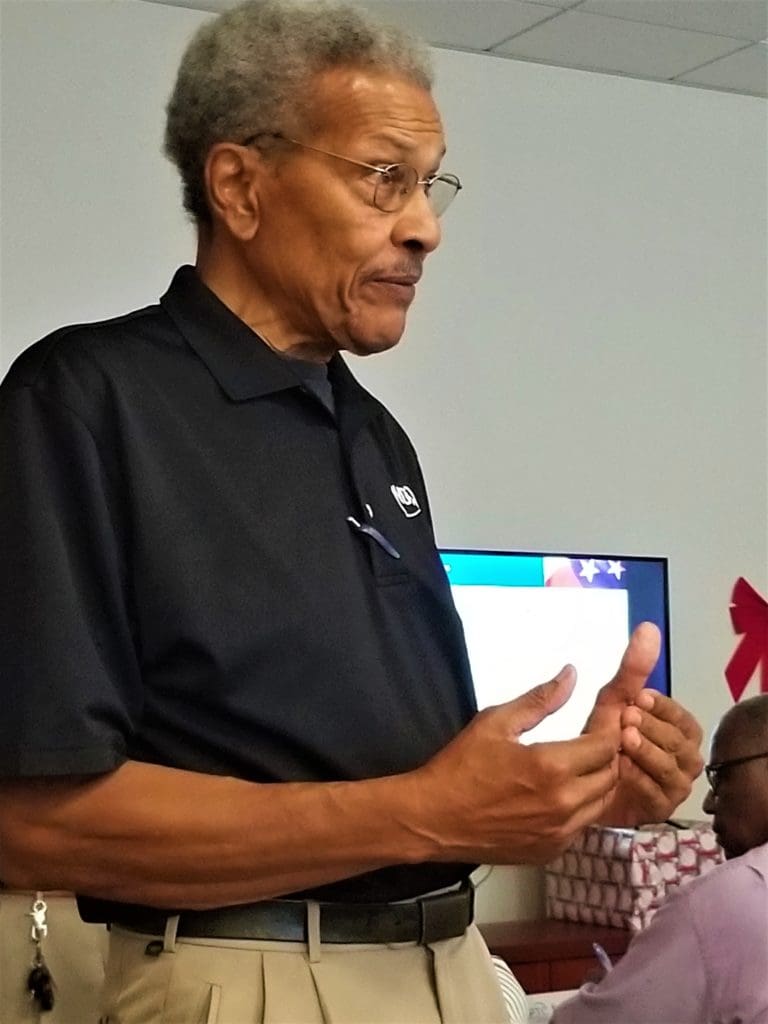 Because the Virgin Islands are so close to the Puerto Rico trench, Watlington said, it is especially important for residents to be aware of the warning signs and be prepared.
"The Puerto Rico trench is the deepest portion of the Atlantic and is an area where many tsunamis occur. This is because it's where the Caribbean plate and the North American plate meet, but the North American plate has been subducted by or going under the Caribbean plate. Nowadays it's less subduction and more of a sideways motion causing friction in the Eastern Caribbean," Watlington said.
The Tsunami Awareness Participant Handbook provided to attendees specifies, "Do not wait for official evacuation orders" if there is a noticeable rise or fall of the sea or if a strong earthquake is felt. The handbook says immediate action should be taken by "going inland to high ground."
To better simulate what actions should be taken and in which order, Watlington along with Virgin Islands Territorial Emergency Management Agency Training Exercise Coordinator Irvin Mason broke trainees into groups and provided them with a grim scenario.
"Suppose a very powerful earthquake located 65 miles northeast of Puerto Rico has just occurred and there is two minutes of shaking which is pure terror. Buildings will collapse. The phone lines are jammed as everyone is trying to gather information and no Tsunami Warning Center messages have been issued," Watlington said. He then challenged the trainees to recall the warning signs, explain the impact to coastal communities, go over how the local government may respond and finally impart how they would take action.
Before the trainees were broken into groups Watlington explained that when an earthquake takes place it sends powerful currents that radiate outwards 360 degrees and cause behemoth waves.
"The initial threats to nearby coastal communities like St. Thomas would be trees falling, mudslides, sinkholes, flooding, gas leaks and mass power outages. We would see natural phenomenon occur like water receding, potentially birds staying in the air. The sirens would sound and people would start seeking higher elevations," said Shadim Gardener, spokesperson for his group.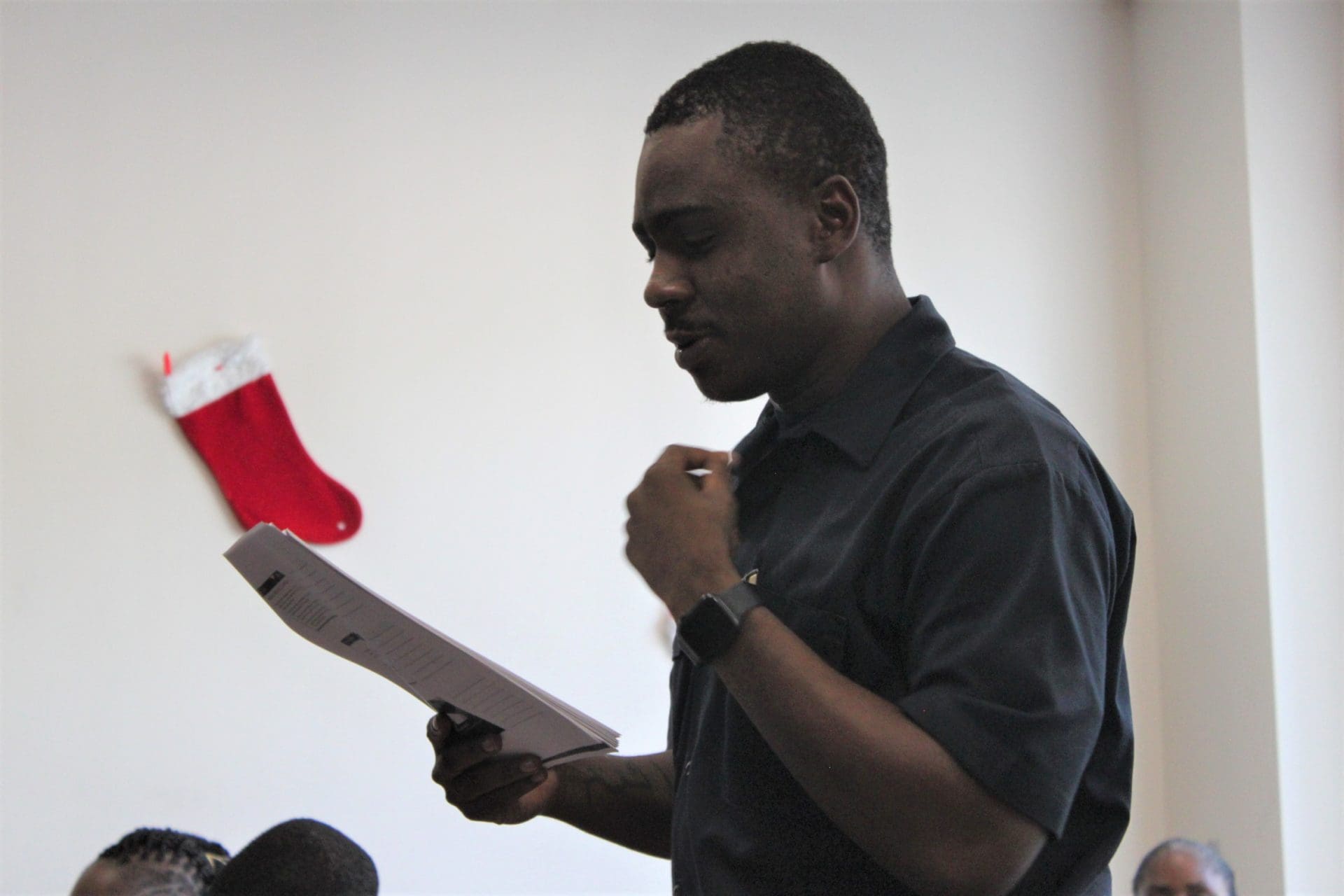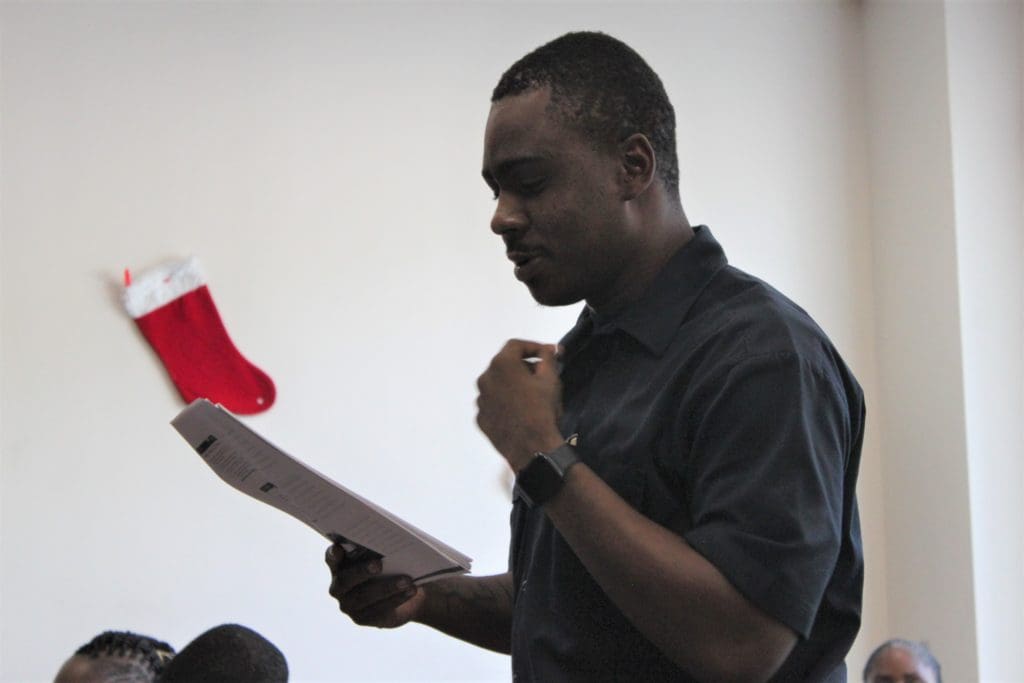 This would be just the start, Watlington said. He added that more people perish in the aftermath of a disaster than during the event.
The training opportunity was sponsored by the National Disaster Preparedness Training Center located in Hawaii, was funded primarily by the Federal Emergency Management Agency. VITEMA works to host and administer the trainings. Though the training focused on tsunami awareness, Mason said there are several other trainings available free of charge to first responders and they are often made available to the public.
Mason said the trainings cover everything from bomb threats, radiation leaks and all forms of natural and manmade disasters. The next available training is scheduled on St. Thomas on Tuesday, Dec. 17. It will be located at VITEMA headquarters and will cover flooding hazards.