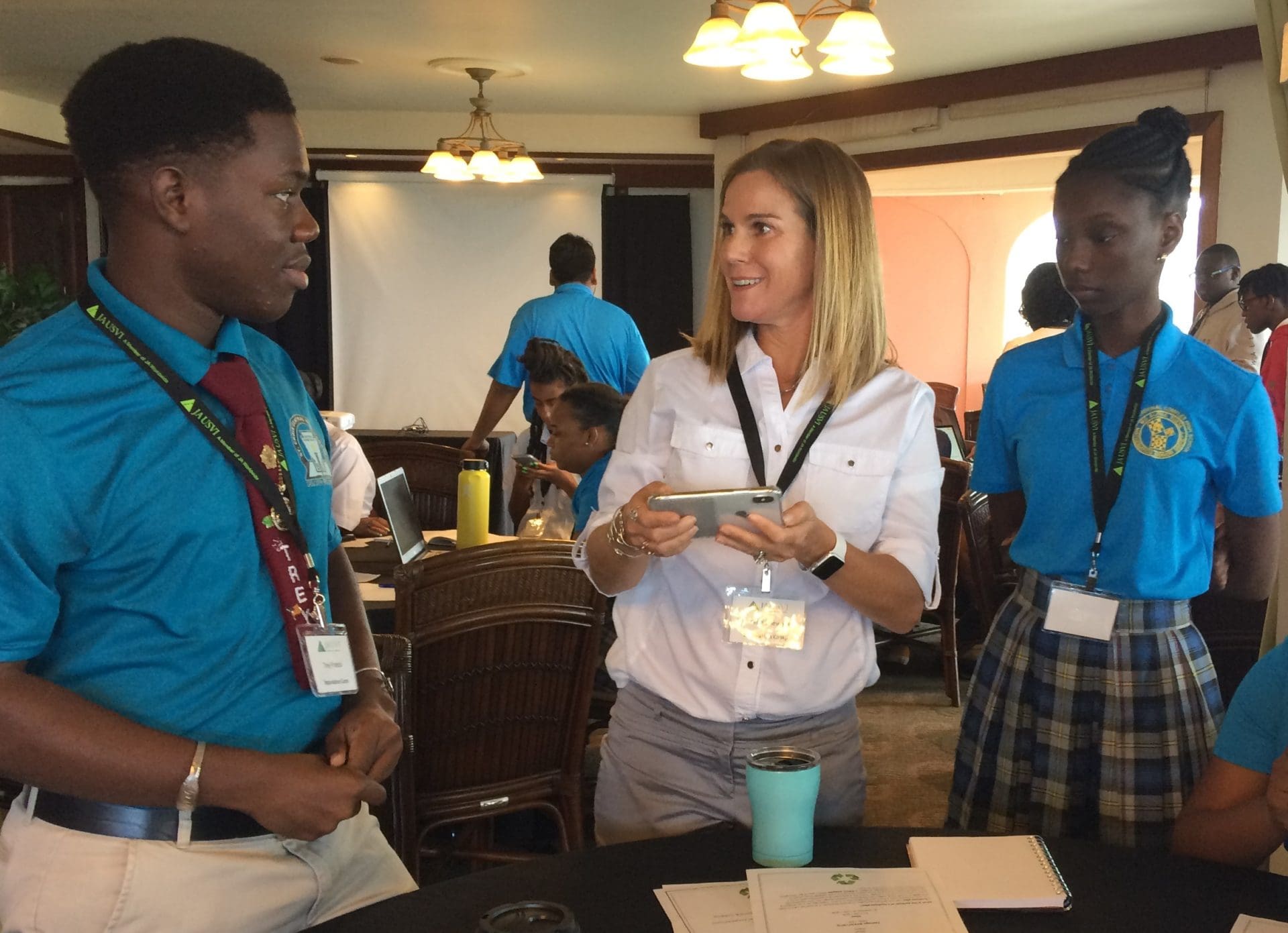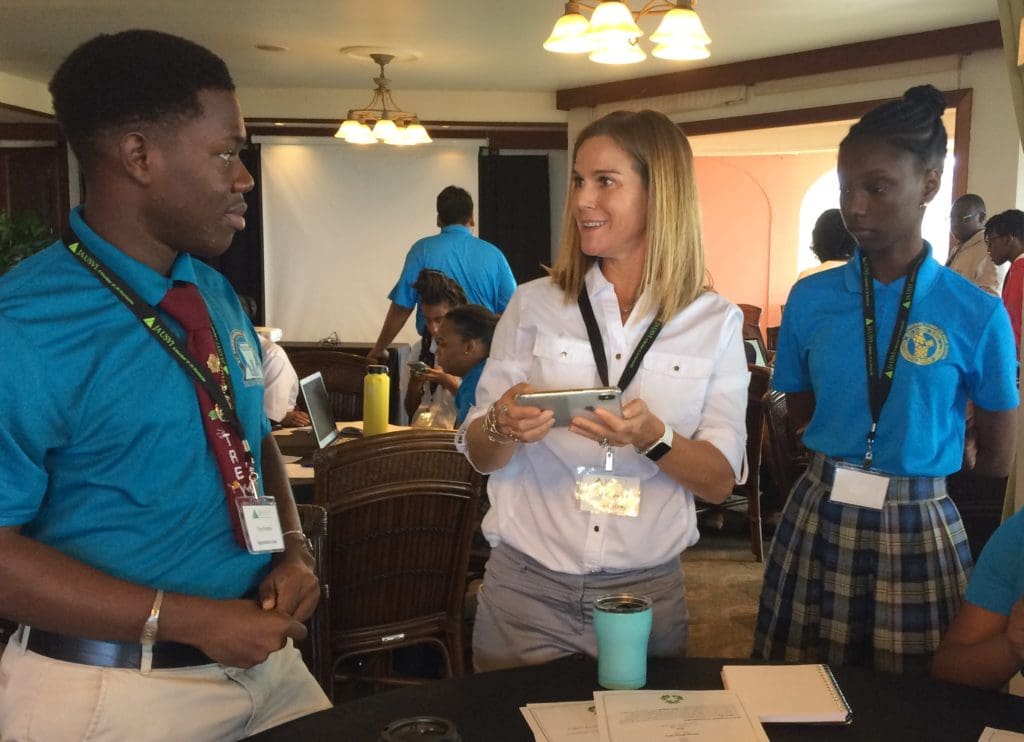 Approximately 50 high school students on St. Croix were challenged Thursday to solve one of the territory's biggest problems – what to do with all the waste generated by residents.
The students, from three of the island's high schools, were participating in the Junior Achievement U.S. Virgin Islands Innovation Camp in the Brass Parrot room at the Buccaneer Resort.
The students from Central, Educational Complex and Good Hope Country Day high schools were divided into five teams and each team was given a specific problem to solve concerning waste management and recycling.
The Innovative Camp is one of three programs conducted by 120 volunteers in the territory. At the full-day event, teens were coached by Junior Achievement volunteers and then used laptops to organize and present their results.
The V.I. Eco Waste Team was judged to have given the best presentation. They tackled the problem of the paper waste stream.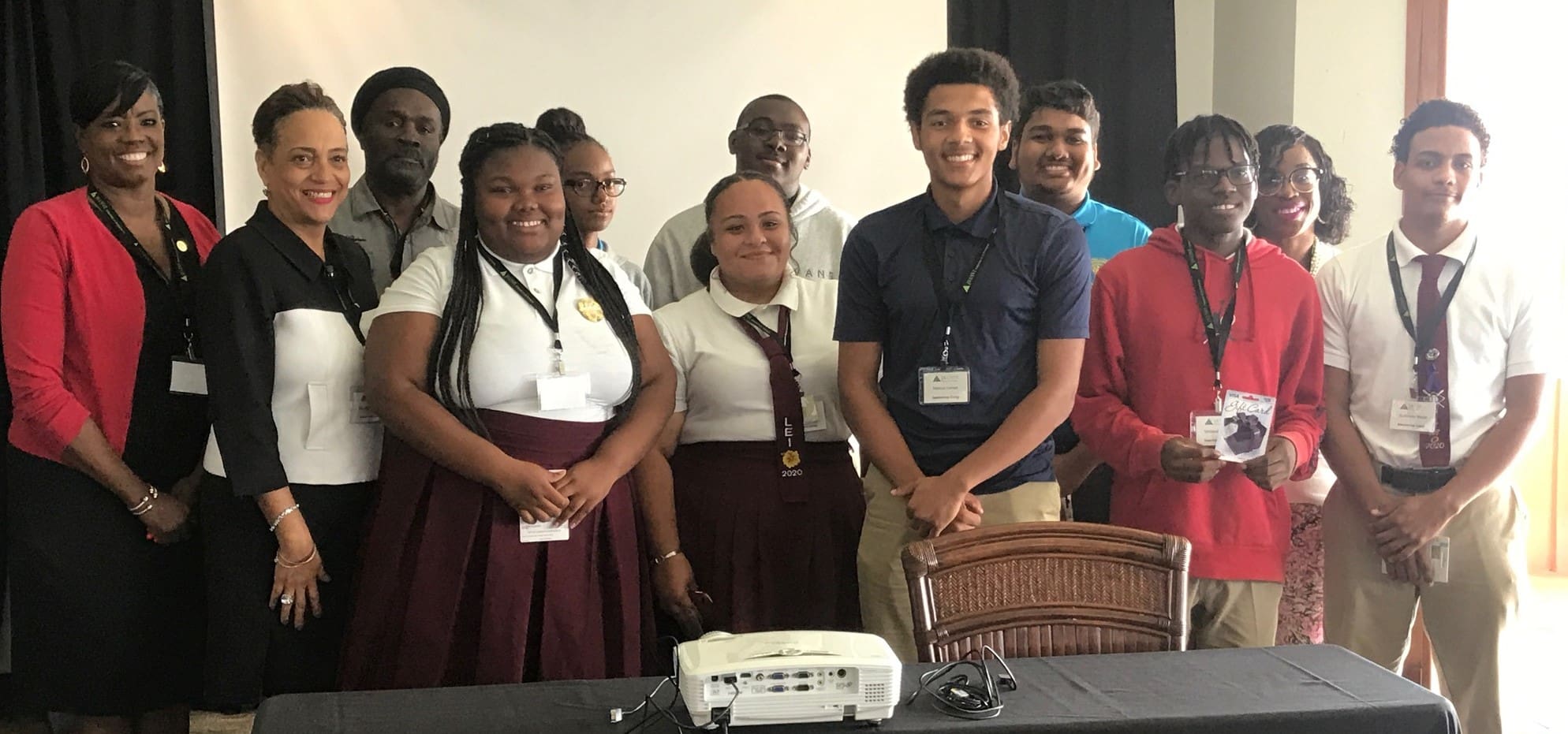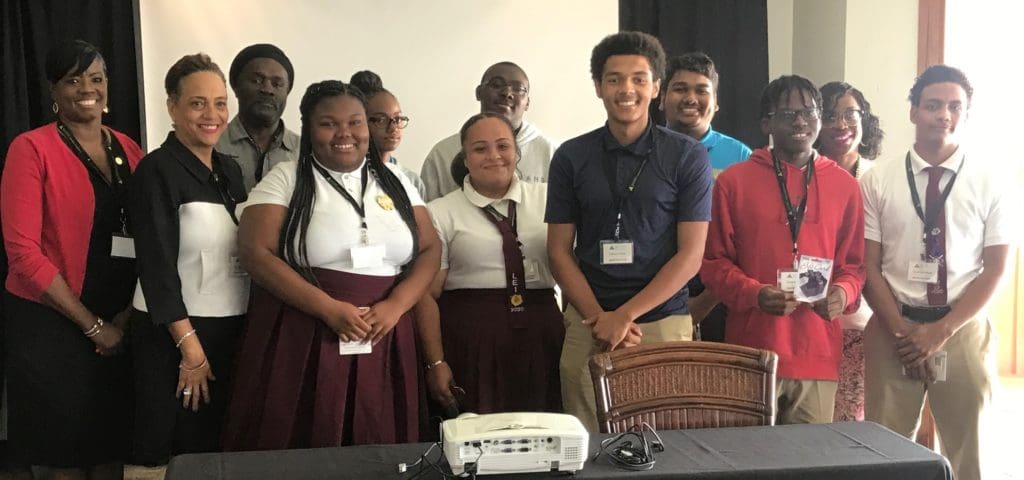 The local Junior Achievement organization, under the umbrellas of Junior Achievement World, has two other programs besides the Innovative Camp. Each program has the goal of teaching youths about economics, the free enterprise system and entrepreneurship.
The best-known program is the Company Plan program, in which students form an imaginary company. The territory team that won first place in that program this year participated in an international competition in the Dominican Republic in November.
Junior Achievement board member Sadie Clendenin traveled with the team and said it was an amazing experience for all. The company the youngsters designed was a t-shirt company with an environmental advocacy mission. Its motto, which it shared with its peers at the competition, was "People Change People."
Marvin Pickering is a volunteer who, along with being at the camp Thursday, helps in the Economics for Success program, a financial literacy program sponsored by Junior Achievement. He said in the program "everyone is a winner."
Kirk Chewning, vice chair of the territory's Junior Achievement board, said Thursday's program was all about "motivating students to think about the issues and solve problems."
Judging the presentations were Diane Capehart, Bevan Smith, Elizabeth Armstrong and Alicia Barnes.
Trey Francis, an Educational Complex student, said his group project's focus was "to improve employment we have teamwork and the right mindset to get recycling implemented in the territory."
The Virgin Islands chapter is chaired by John Engerman.