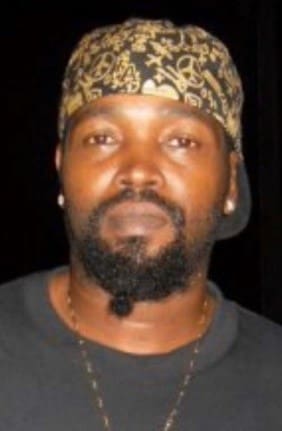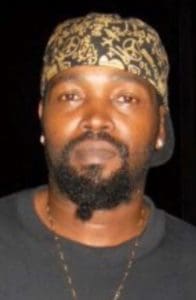 Aubrey Alphonso Milligan Jr., also known as "Shaco," died on Nov. 16 in Tampa, Fla.
Aubrey was preceded in death by grandparents: Gloria Burke, Christian Messer, Ena Floks-Milligan and Magella Milligan Sr.; aunts: Phoenix Plaskette and Leola Milligan; and godparent, Reinholdt John.
He is survived by his mother, Corrine Messer-Milligan; father, Aubrey Alphonso Milligan Sr.; companion: Sherifa James; daughter: Anya Milligan; sons: Shackwon, Shacoy, Shanoi and Khenoi Milligan; adopted sons: Quadeem Clark and Dale Peters; grandson, Legend Milligan; grand dog. Princess Milligan; sisters: Adrina Milligan-Thompson, Aisha, Shakima, Tanya, Keshia Milligan, Akia Milligan-Rush, Kalena Richardson, Ara, Abrina, Aubrina Milligan and Shamoya Prince; adopted sisters: Joy and Andrea Christian, and Annie Rivera; brothers: Winston Gomez, Yauncey Sr., Angelo, Aubrey, Akio Milligan, Kareef Richardson and Masoy Milligan; adopted brothers: George Parrish Richardson, David Clouden, Kennox Lee Plante and Elroy Ross; uncles: Almeric "DeeDow," Christian "Brother" and Sheldon Messer, Rudy, Ricardo "Sabatha," Raymond, Kenny and Magella "Savida" Jr. Milligan; great uncle, Clavin Burke; aunts: Lurene, Cathryn "Cathy" Messer, Sylvenita Brooks, Delorette Johannes, Nicole Petrus and Chris Meyers; great aunts: Evelen Messer-James and family, and Clarissa Messer-Petersen and family; nieces: Quenisha Hendrickson, Shaqueda Toby, Latisha Millis, Lanequa Simmonds, Yaunika Milligan-Joseph, Sharika "Indica" Milligan, Shakiya Simmonds, Wayneisha Simon, Jendayi Williams, Jeniqua Encarnacion, Kymora Moolenaar, Zaniyah Prince, Zenee Christensen, Ayiana , De'Orian and Siayosha Milligan, Jimmiyah, York, Enaria Wright and Roniyah Rush; great nieces: Tashawna Owens and Serenity Lhotka; nephews: Kenyatta Milligan, Yauncey Milligan Jr., Siedi Milligan, Jamen Brathwaite, Shaheem Clouden, Antwan Johnson, Anquan Johnson, Amir Milligan, Kenobi Milligan, Douglas "D'Nye" Thompson, Deonte Gomez, Jah'Nye Thompson, Avery Milligan, Jahnoi Barnes, Khalid Richardson, Demari, Jalani, Ah'Saii, Le'Nye and Romaj Milligan, Anthony Worthington, Coran Lewis, Coran York and Makari Allen; great nephews: King Henderickson, Ziare McCarthy, Yauncey Milligan III, Nicholas Joseph and Kaiden Worthington; sisters-in-law: Jasmine Giles and Sharika Farrelly-Milligan; brothers-in-law: Douglas "Dougie" Thompson and Rodrick "Polo" Rush; godparents: Norman Bailey, Wendell Parris, Jose Davis, Thelma Springer and Hyacinth Harrison-Hendricks; cousins: Zahra O'Reilly-Bates, Raymond O'Reilly, Diamond and Deidre Ritter, Olivia, Octavia, Abijah, Rakeem, Kadijah and Quindel Messer, Nashika Towers and others too numerous to mention; godchildren: Nhaquifa and Sekani Russell, Jah'Marley and T'Niqua Alfred, Kyra Joseph, Karizma George, Shaheliya Pennyfeather, Linisha George, D'neisjah Clouden; special family and friends: Messer family, Milligan family, Prince family, Barry family, McBean family, Burke family, James family, Miller family, Lynch family, Roberts family, Allick family, Denise Jackson and family, Marica Milligan, Joseph family, Bernadette Williams, Alice Williams-Ramos, Janet Cornelius-Nelson, Milita Miller, Gladys Anthony, Ena Simmonds and family, Sarah Christensen and family, Irma-Jean Davis, Leroy and Wilfred Woodrup and family, Helen Joseph, Sheryl Roberts, Eliane Hansen and family, Craig "Tiger" Todman, Yvette, Karol and Pearlette Lynch, Williams family, Dawn "Sunshine" Brodhurst and family, Sofaralli family, Heywood family, Fish Market family, Sherry, Midre and Fitzy Cummins, Mizelle Bastian, Shane, Shambu, Freddy, Randell James, William Liburd, Pablo, Miss Annabel, 46th Street Crew, 18th Street Crew, Campo Rico Crew, Akil Thomas, Natasha Renaud, Patrice Canton and family, Sherman "Huckle" Challenger, John, Russell Moolenaar, Sharon Payne, Orlando Yard; as well as many other too numerous to mention.
The viewing will be held at 9 a.m. followed by the funeral service at 10 a.m., Friday, Dec. 13, at St. Paul's Anglican Church, Frederiksted. Interment will be at Frederiksted Cemetery.