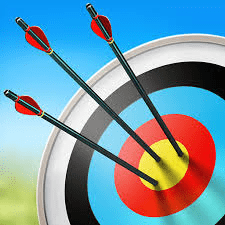 The Virgin Islands Archery Federation (VIAF) and the Virgin Islands Department of Planning and Natural Resources have announced the opening of St. Thomas' only target archery range, which is located on the northeast corner of the Bertha C. Boschulte Middle School's property. The archery range has been in the making for over a year and will be open for use by the general public.
It is hoped the venue will not only bring the joys of recreational archery to St. Thomians but will also be used to help train future territorial team members. The field will also help enhance the Olympic Archery in Schools program that is now currently active on St. Thomas and St. John.
In order to celebrate the opening of the field, the VIAF will host an archery open house beginning at 3:30 p.m. Sunday, Dec. 8. Those with and without bows are welcome to come and participate (bows brought to the field must be inspected; compound bows cannot draw more than 60 lbs.; no broadheads are allowed). There will be three short-range targets available for those who want to take aim and one Olympic-distance target for demonstration purposes. For those without equipment, the VIAF has loaner bows and arrows for those who want to try the sport.
Archery has been growing by leaps and bounds in the Caribbean, but up to this point, the archery range on St. Croix was the only place islanders could practice the sport. In hopes of emulating the success of the range on St. Croix, along with the islands' only club, St. Croix Archery, there will be an informal meeting around 4:30 p.m. at the range in order to gauge interest in starting a club on St. Thomas.
In attendance will be Team USVI member Bruce Arnold, rangemaster and archery instructor Marlon Parohinog and USVI Olympic Committee member Leon Hunt. Questions will be gladly answered that are sent to ISVArchery@yahoo.com.