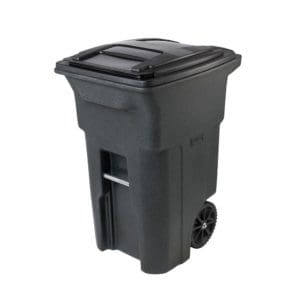 The Nadir Hill community will join with thousands of other households in the territory that receive house-to-house municipal solid waste collection. The Authority will close and remove the small 8-yard bin site in the area effective Nov. 26; house-to-house collection will begin on Monday, Dec. 2, with collections every Monday thereafter, according to a press release issued Thursday by the Virgin Islands Waste Management Authority (VIWMA) Preserving Paradise team.
If a resident's home is scheduled for house-to-house collection, the residents are allowed a maximum of two 64-gallon trash receptacles placed curbside. In the case of apartment buildings up to four units, the residents are allowed a maximum of one 64-gallon receptacle per unit.
For buildings with more than four units, including commercial and industrial structures, owners are reminded that the law requires them to utilize a private permitted and licensed waste hauler to collect and dispose waste. It is a criminal offence to dispose commercial or business waste at a public bin site. Citations for this unlawful behavior begin at $1,000 per violation.
The Authority requests all residents to please prepare their household waste properly for disposal. Place it in a sealed bag; place it in a securely closed receptacle. Also, clean and sanitize receptacles regularly.
Residents who dispose of sharp items, such as diabetic testing or insulin needles, please place the sharps in a plastic container before putting them in the household trash. When disposing of household cooking oil, place the cooled oil in a securely covered container before putting it in the household waste.
For more information about solid waste collection, call 844-962-8784. Residents can also contact the VIWMA Office of Communications Management at 513-4171 or email communications@viwma.org. Also, follow on Facebook, LinkedIn and/or Twitter.