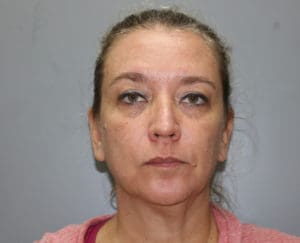 A 44-year-old St. John woman, Eleanora Taylor, was arrested by detectives from the V.I. Police Department's Domestic Violence Unit at 11:37 a.m. Monday, Nov. 18, and charged with third-degree assault/domestic violence.
According to police, the victim, whose name was not released in accordance with the VIPD's policy, told officers that after a dispute, Taylor assaulted him with an adjustable wrench.
No bail was set for Taylor as per the domestic violence statute.