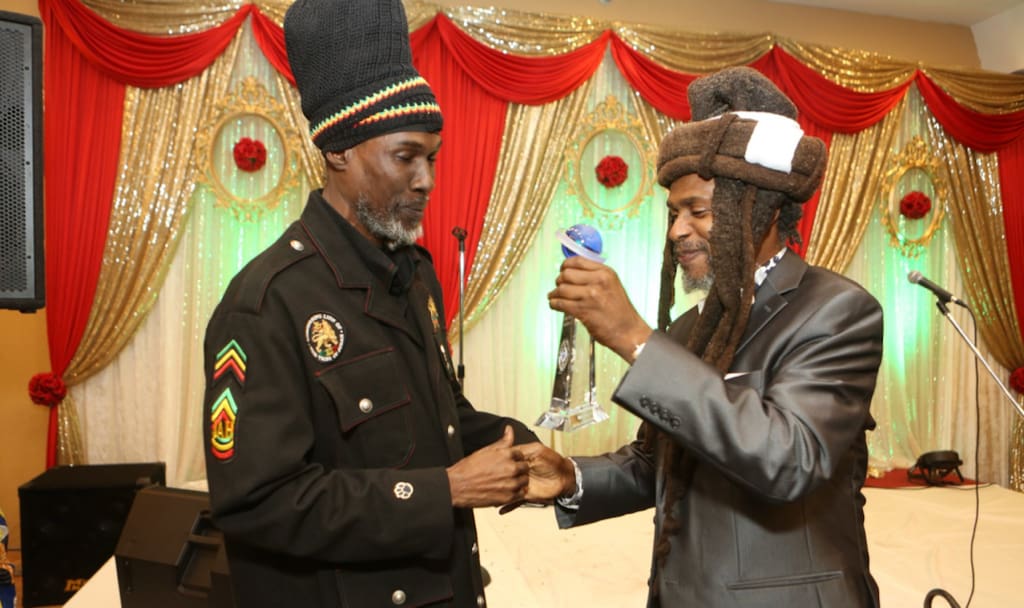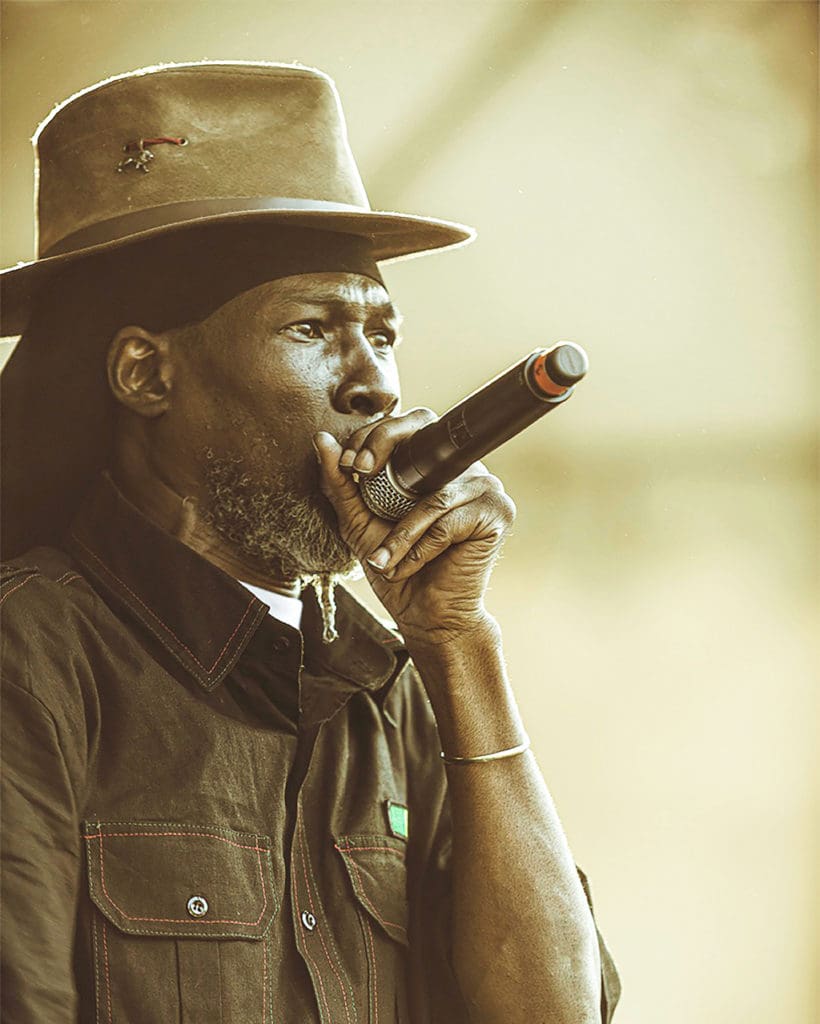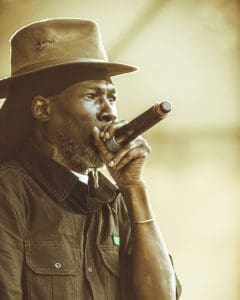 St. Croix, the Virgin Islands and the reggae world halted in surprise and shock last week when news spread that the island singing star Vaughn Benjamin had died.
The singer died Monday, Nov. 4, at 50 years old. The news of his passing confirmed via the singer's sister Shanneth Canegata created a stir on social media. Fans, friends and musical legends took to the internet to share memories, tributes, photos and gratitude for him and his work.
Benjamin was born in Antigua and was the son of musical legend Ronnie Benjamin. The family moved to St. Croix when he was 8 years old. He grew up in Frederiksted and showed an affinity for spiritual life and writing and crafting melodies beginning at a young age.
He went on to form what would be known as the Midnite Band in 1989 with brother Ronnie Benjamin Jr. The release of their debut album, "Unpolished," gave listeners a sneak preview into the depth and complexity of what seemed to be simple roots music.
The continued dedication to the sound, now known as Midnite dub, blended Vaughn's poignant lyrics and Ronnie's musicianship which served as the foundation to the heartbeat rhythms that allowed the listener, as Vaughn said, to "feel the music without speeding up the heart rate."
Vaughn also played many instruments, though he never advertised it and listeners may never have known when they might hear him playing keys or strumming a guitar on a record.
While Ronnie was in charge of the musical landscape for many years, Vaughn was the voice that guided listeners on the journey. His lyrics were intentional and he often spoke as "being a channel of messages and inspiration from Haile Selassie I." His subject matter covered topics ranging from political and social commentary to economics, agriculture, spirituality, the honoring of women, sacred geometry and of most often Rastafari.
In 1997 the band relocated to the New Jersey area for a few years to further the audience and spread the message. Though living on the mainland, he maintained his St. Croix home and vibes. When he was on St. Croix, he could be found by the Fish Market in Frederiksted, or holding vibes with local family and friends. The band released more than 55 albums in 25 years of playing their signature sound. They garnered fans all across the globe and toured North and South America, Australia, the Caribbean, Asia, Africa and Europe.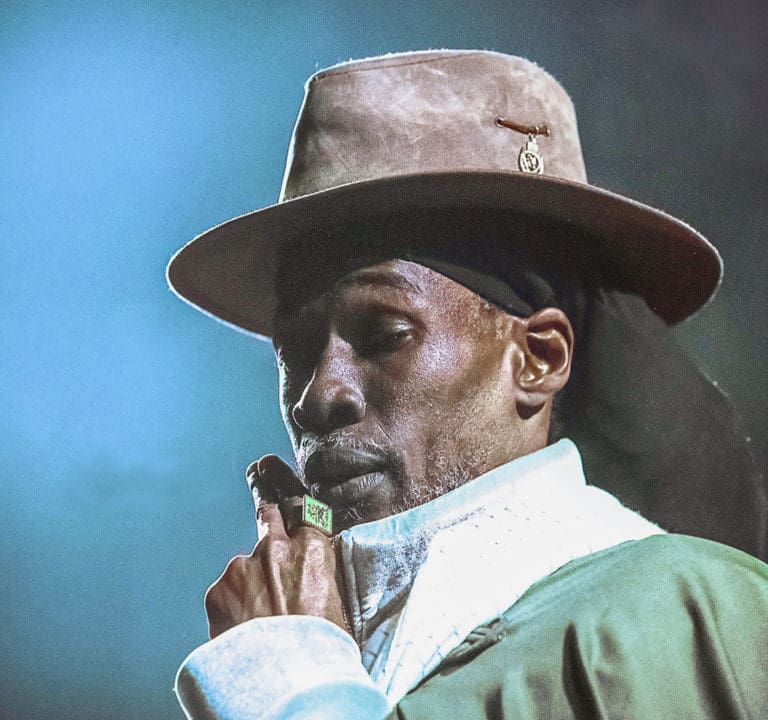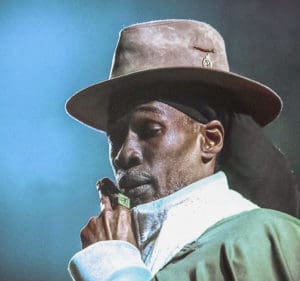 "People would follow the tour up and down the east coast like the apostles," said James Lakay, a V.I. based photographer who followed and documented Midnite and Akae Beka. He remembered a moment when, he flew into Jamaica, to take photos of the band.
"After flying in to Kingston, I was at sound check and Vaughn came over to me and he said, 'What you doing there with that camera is very important, you documenting the movement,' and I never looked away from that. I was making plans to go on the European Tour and felt kind of bad because this year, I did not do as many shows, I was gearing up for 2020."
In 2014, Midnite played its final show, at the Crucian Christmas Carnival. Though Vaughn was often a guest at Dub in the Rainforest, it was the band's first appearance together on St. Croix in eight years. Shortly afterwards, they announced a split to pursue solo work. Vaughn continued under the name Akae Beka, citing it as, "a name that came from the Book of Enoch." Akae Beka would go on to release 11 albums, with the last one being "Mek a Menshun," released on the Zion High Productions label.
He continued studying Rastafari, working to live his life in as mindful and simple way as possible. He often spoke of "being endowed with the responsibility to be a conduit for the bigger message." He strived to know himself and to encourage others to do the same.
"The energy that he expressed out with the message, it brings you in and puts you in this mood," Lakay said. "I don't see the same thing with other artists that he expressed. He speaks a lot of truth and the message of love, everyone can relate to that. I met people from all over the world who follow Vaughn, like they followed Bob Marley. I have friends in Africa now, because of my photos of him."
Upon hearing the news of Benjamin's death, Agriculture Commissioner and former senator Positive Nelson took to Facebook live, sharing his deepest sympathy to the family and how he used to "sit down and reason with him everyday" and how "Akae Beka put in his work."
Nelson asked all musicians and artists to "come together to do something in honor and recognition of Vaughn Benjamin/Akae Beka's contribution to the world." On Saturday, Nov. 9, he invited people up to his Serenity's Nest location for people to gather. The event was a mellow gathering featuring live footage from performances playing on a big screen, with people gathered to recollect, reason and release. The night also included a special acoustic performance from Benjamin's longtime brethren Ancient King, accompanied by Akae Beka guitarist Legrand Lee.
Benjamin's influence can be seen in the development of contemporary artists, and in reggae legends of the past. Reggae icons Steel Pulse acknowledged the singer's contribution to the reggae music landscape, mentioning that "two years ago to the day, he had presented Benjamin with a lifetime achievement award." Singer Protoje, who collaborated on the title track on "Mek a Menshun," stated "this is one of the biggest influences I've had in music. I've never met a more intelligent and knowledgeable person in my life and also with the wisdom of a sage. Forever grateful that you allowed me to make music with you. Rest well Vaughn."
Jah 9, who has performed on St. Croix at Dub in the Rainforest and released a song with Akae Beka, "Threat to the Status Quo," took to her Instagram to say "I beloved of JAH!! No words for my gratitude to have shared time, space, stage and paper with one of the most extraordinary cultural icons of my generation … a beacon of light, a truly beautiful man … my brother Vaughn Benjamin … now with the Ancestors …"
Through more than 30 years of music we have been able to be enlightened, soothed and nurtured by Benjamin. He seemingly connected the divine and brought it to Earth in a unique and simple way. His legacy will live on with the music that many will continue to discover and play for ages to come.