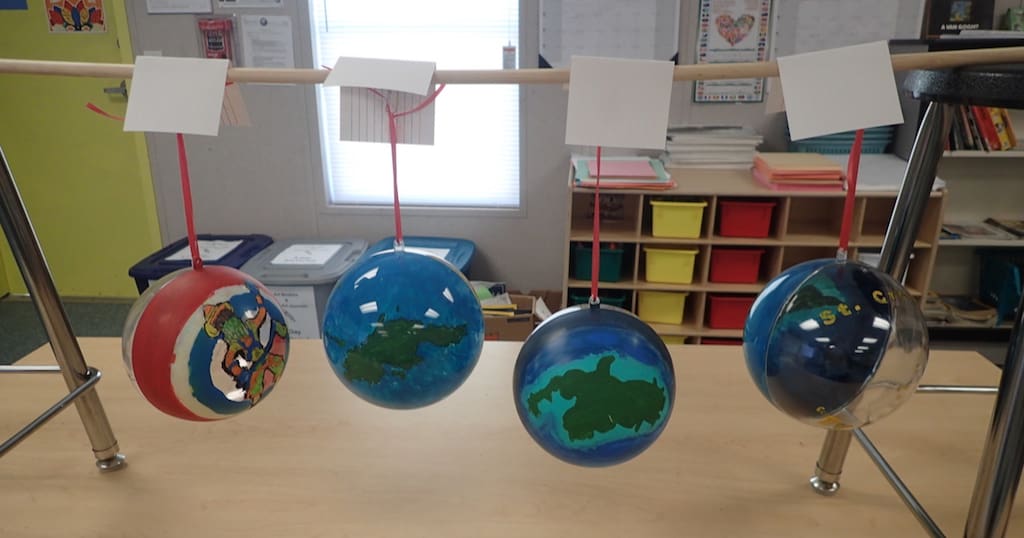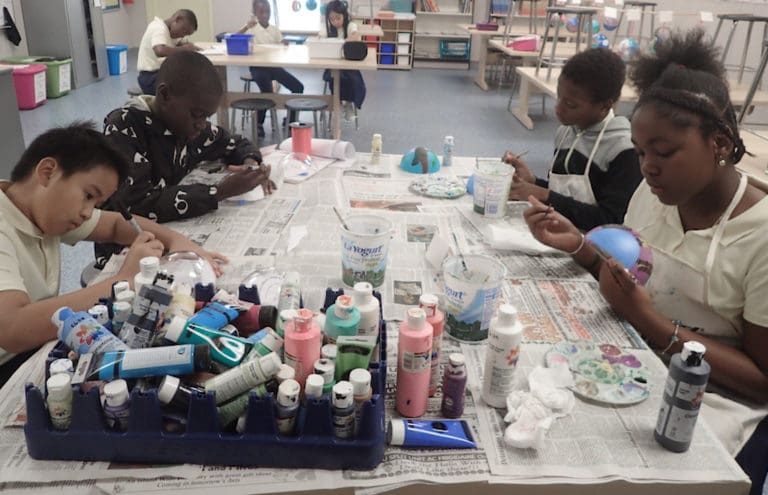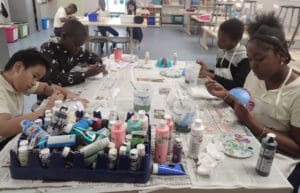 Christmas ornaments painted by aspiring artists at Arthur Richards School will be on display this holiday season on trees around the National Christmas Tree in Washington D.C. from Dec. 9 through Jan. 1.
The project was organized by the seventh and eighth grade art teacher Jessica Parker. She asked teachers to pick students with talent and/or desire to paint one of 27 clear plastic globes. The students came during their lunch hour and looked at photos and pictures for ideas, then drew their design with pencil and paper. The general theme was to portray island life and its icons.
"I just gave them the space and stepped back and let them create," Parker said.
The kindergarten and first grade students painted their balls sea green and then added a fish or two. Older students outlined maps of St. Thomas, St. Croix and St. John on the bulbs.
There were hibiscus flowers, palm trees, sun and clouds, moko jumbies and the U.S. Virgin Islands flag. Tajai Young, 9, painted a John Deere-green tractor with yellow wheels and black tires. Cayla Diaz, 9, said she looked at pictures of mountains and West Indian houses to paint her ornament. Caden Guirty, 10, said it took him three days to finish his sea scene with a leatherback turtle on one side and a seahorse on the other.
The ornaments will join hundreds of others to adorn 56 trees, representing the states, territories and District of Columbia, surrounding the National Christmas Tree in President's Park. The park encompasses the White House, Eisenhower Executive Office Building, Treasury Building and surroundings.
The tree lighting tradition was started by President Calvin Coolidge in 1923. In 1954 the celebration became the Christmas Pageant of Peace and a Pathway of Peace was lined with smaller trees representing the states, territories and District of Columbia. The event is hosted by the National Park Service and U.S. Department of Education.
Parker said the National Park Service supplied the clear orbs for decorating and a grant was received from the V.I. Council on the Arts for supplies. St. Croix artist Barbara Gelardi donated paint and attorney Stacy White is giving the students an appreciation pizza party.