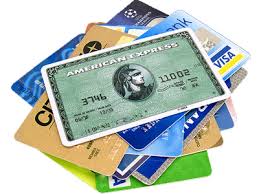 Members of the governor's Cabinet told a Senate committee Wednesday they oppose a measure to change the way government credit cards are managed. Some lawmakers called for officials from Finance, Management and Budget and Property and Procurement to take credit instruments away from agencies that abuse them.
Finance Commissioner Kirk Callwood, along with Management and Budget Director Jenifer O'Neal and Property and Procurement Commissioner Anthony Thomas said it would be better to let the agencies holding oversight fix the process.
Discussion of Bill No. 33-0069 came towards the end of a five item agenda for the 33rd Legislature's Committee on Finance Wednesday. If approved, the bill would shift the authority over the use of credit instruments, like credit cards, from Finance and Property and Procurement to Management and Budget.
Two of the three agencies tasked with money management were included in a Sept. 30 audit report from the V.I. Office of the Inspector General. The subject was the use of credit by agencies of the Executive branch.
In the summary report attached to the audit, Inspector General Steven Van Beverhoudt said auditors deliberately engaged Property and Procurement and Finance to join the probe into how 14 agencies used credit and whether their methods harm the creditworthiness of the V.I. government.
According to Title 31, Section 232 of the Virgin Islands Code, Property and Procurement holds authority to administer purchase controls for the government. By April, the agency developed standard operating procedures for use of credit instruments, starting with the credit application process.
The inspector general said he would also like to see the Department of Finance develop new practices by the end of 2020. On Wednesday, Callwood told members of the Senate Finance Committee what he had in mind.
Most committee members spoke well of the audit's intent but others said they want to see government credit cards taken away.
Sen. Dwayne DeGraff sponsored the bill in the current Legislative session. He said something has to be done about the misuse of credit. Citing the audit's note that $23,288 in finance charges came from those who used credit cards but didn't pay it back right away, DeGraff asked who's responsible for paying late charges.
Abuses cited in the audit report included agencies ignoring the procurement process and failing to seek preapproval for using store credits, lines of credit and credit cards. Auditors also found purchases that could not match up with agency functions and failure to submit sales receipts along with activity reports.
Fellow committee member Sen. Donna Frett-Gregory expressed frustration.
"I am one who campaigned on bringing integrity back to this territory. We read the audit, and want to go back to standard operating procedures? That's not enough," she said.
Pointing to existing statutes, the freshman lawmaker said there are penalties on the books for those who abuse government credit cards.
Finance Committee Chairman Kurt Vialet spoke of his days as a St. Croix school administrator.
At Wednesday's committee meeting, he tried to strike a balance. "I know lines of credit have worked sometimes, but I also know it's being abused. We're acting like a government that has a tremendous amount of money. We need restrictions," he said.
Commissioner Thomas concurred. "There is a place for credit cards in the system, because there's a need to make quick purchases," he said, adding that controls have to be put in place.
"The central government has never looked at the use of credit cards as part of the procurement process. They look at it as a singular thing, something that is used by commissioners," Thomas said.
Callwood said he's been working with the General Services Administration to find out more about the Smart Pay system used to manage purchases at 560 federal agencies, organizations and the tribal governments of Native Americans. Information on how the system works can be found on the Smart Pay website.
Talks have progressed and an agreement is almost in place between General Services and the V.I. government, Callwood said. If 33-0069 were to be adopted in its present form, it would disrupt the effort to bring the Smart Pay system on board.
At the end of the discussion, members of the Finance Committee approved a motion to delay further action until Monday. At that time the committee will meet again and a bill in the form of an amendment can be introduced.