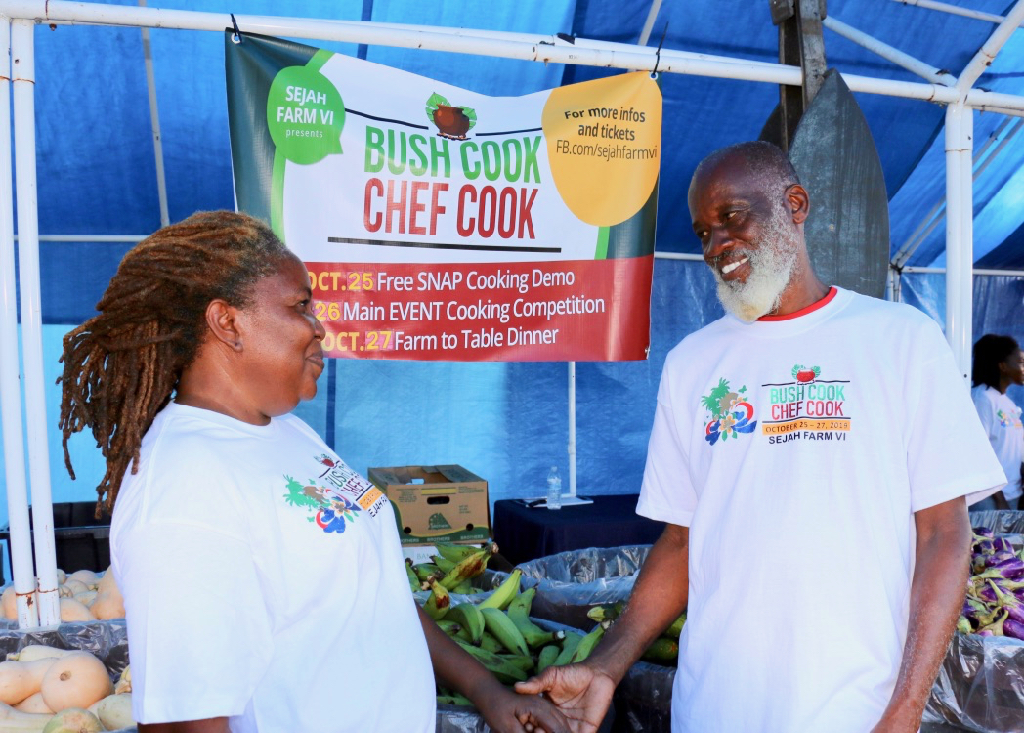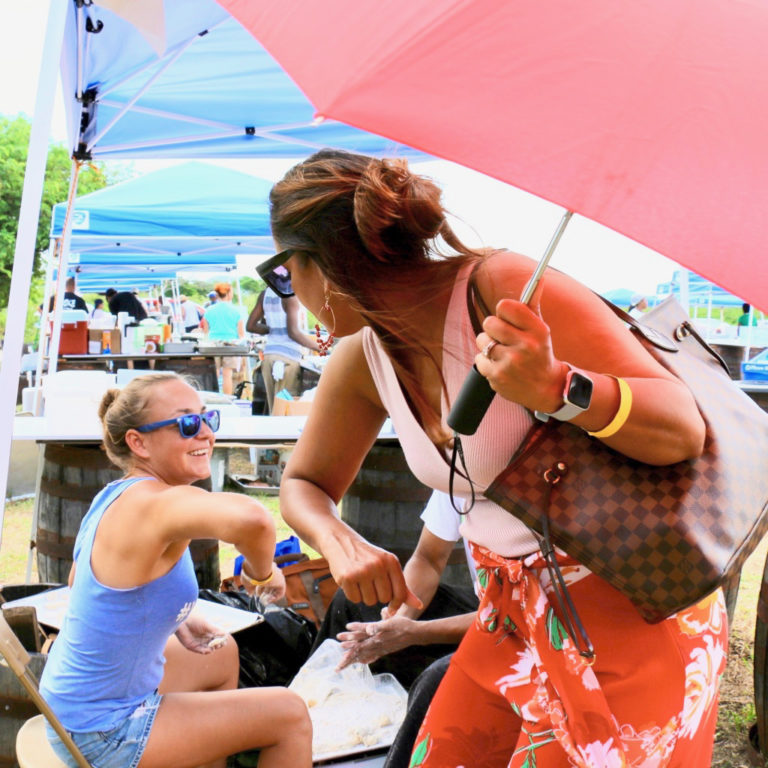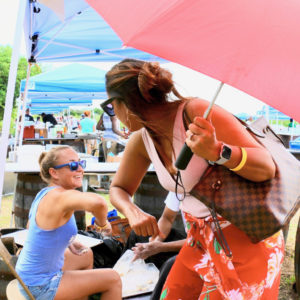 Local culture and food shared the spotlight this weekend as the Bush Cook Chef Cook competition returned to Sejah Farm V.I. for the third year.
The three-day event was a venue for local restaurant owners, chefs, cooks and students to prepare and present local foods in traditional settings. From professionals to 4-H members, the focus was on local food prepared with coal pots, fire pits or a three stone setting.
On Saturday afternoon, people strolled among the tents sampling an array of food choices during the cooking competition. There were vegetarian, vegan and meat dishes available, providing selections for all tastes. Fresh fruits and vegetables were available for sale to those who wanted to try new ideas at home.
Dale and Yvette Browne, owners of Sejah Farm V.I., are passionate about agriculture. During the Bush Cook Chef Cook event on Oct. 26, he and his wife took a few minutes to talk about their vision for the future. According to Dale, there is a need to "make local food more accessible." He said that local food has "real good value" and there should be an effort to "get it into the community." "There is a lack in the schools of various areas of education which go beyond just farming." Yvette was among the last agriculture students to graduate from UVI, which no longer offers an agriculture major.
The Brownes are proud of the program at Sejah Farm, which engaged children to learn farming "from seeds to harvest" during the summer. They hope to expand the program to include students during the school year.
A children's cooking competition was canceled when one of the two teams could not attend. However, the 4-H Superlicious Chefs gave demonstrations and tastes of freshly sautéed vegetables and marinated chicken grilled over a coal pot. They were interviewed and given suggestions by Sommer Sibilly-Brown of the Virgin Islands Good Food Coalition.
The overall competition winners were:
– 1st Place: Dr. Marlon Williams
– 2nd Place: Chef Ashley Allen – St. Thomas
– 3rd Place: Chef Rickey Dean Andrews