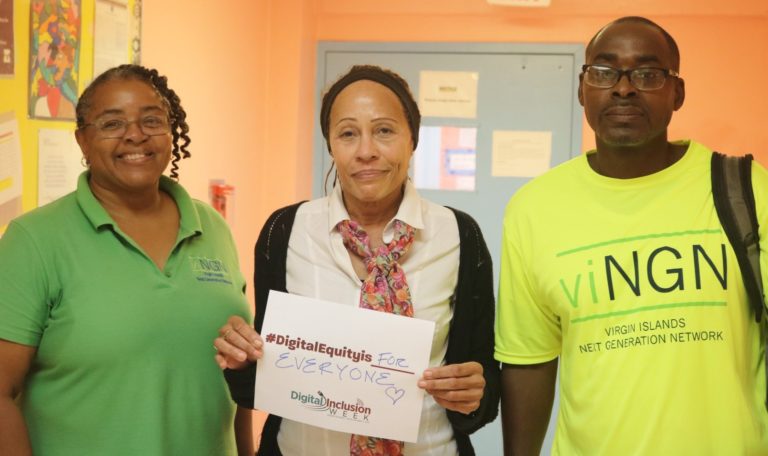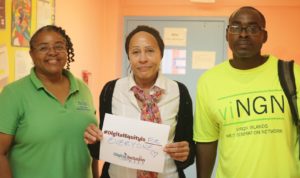 For Digital Inclusion Week (Oct. 7-11), 13 students successfully completed the Coding Mini-Academy hosted by the Virgin Islands Next Generation Network (viNGN Inc.) in conjunction with St. Thomas Health Care Management. The once-weekly training sessions were held at the Sea View Adolescent Unit from Sept. 26 through Oct. 10. High-school- aged participants learned to build code and execute programs using Arduino. Popular all around the world, Arduino is an integrated hardware and software platform used to develop interactive projects.
St. Thomas Health Care Management Program Administrator Kim Bourne-Vanneck has long felt that at-risk youth are capable of and eager to learn advanced STEM (Science, Technology, Engineering and Mathematics) concepts, and that this type of exposure would outline exciting new directions for them. Dalma Simon, viNGN network engineer, offered to design a rigorous program that required precise steps towards outcomes that depended on the hardwiring and coding of Arduino micro-computers. The students were tasked with reading wiring diagrams, uploading code, modifying it to change results and troubleshooting.
Each student received a certificate of completion and Simon gifted three Arduino kits to the school on behalf of viNGN. He was very impressed with the effort the students put in, and he stressed how they can create their own opportunities in the tech field.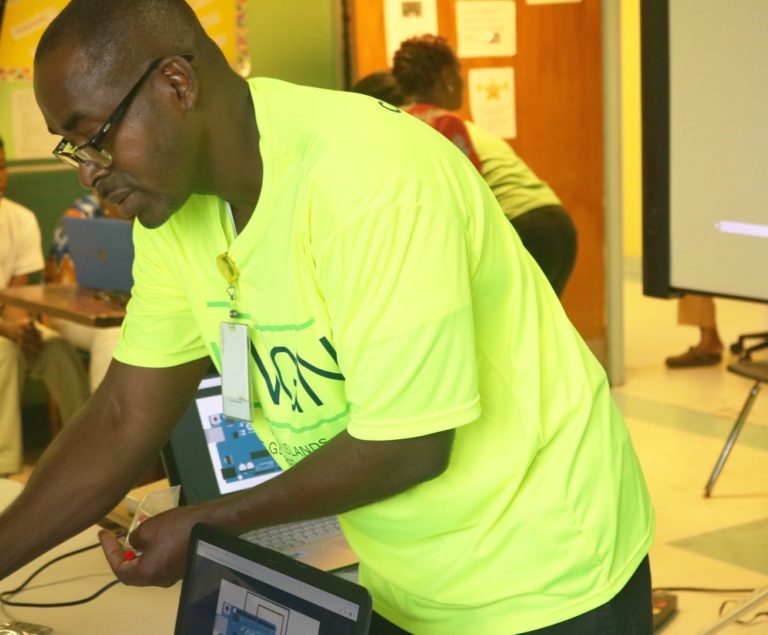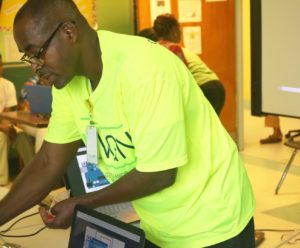 "Today, all children have a chance to learn computer science. There was a time when only the top-scoring students were thought to be able. But I say to students of all ages and backgrounds — you can start now, and apply yourself, and no one can tell you how far or how high you can go," he said. "Nowadays, a lot of this learning is free, so if you want it, and you're persistent, you can do it."
Bourne-Vanneck expressed gratitude to Kevin Hughes Sr. for the discussion that led to the idea for the training program. She also acknowledged St. Thomas Health Care Management staffers Gordon Williams and Peya Howard, who worked in full partnership with viNGN setting up and with assisting the students.
Bourne-Vanneck said, "The viNGN Mini-Coding Academy was a transformative experience for our students of all ages. Our youth not only genuinely enjoyed the viNGN classes but began to learn a skillset in one of the highest-paid and most exciting professions today that is available to individuals with or without a college degree. I would like to sincerely thank Anita Davis, Dalma Simon and Pamela Finley of viNGN for volunteering their time and their superb classroom instruction!"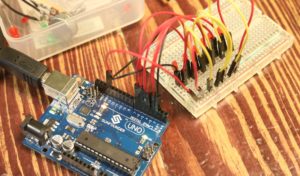 Digital Inclusion Week is an initiative of the National Digital Inclusion Alliance (NDIA), an advocacy group that works with policy makers and communities to welcome more citizens to the world of technology — Digital Inclusion. To find out more about this group, visit www.digitalinclusion.org. The Arduino platform is an inexpensive and fun way for groups and individual learners to develop core programming skills. Find out about Arduino and join the community at arduino.cc.
For more information, contact Anita Davis: 715-8581, ext. 2244 or email adavis@vingn.com.