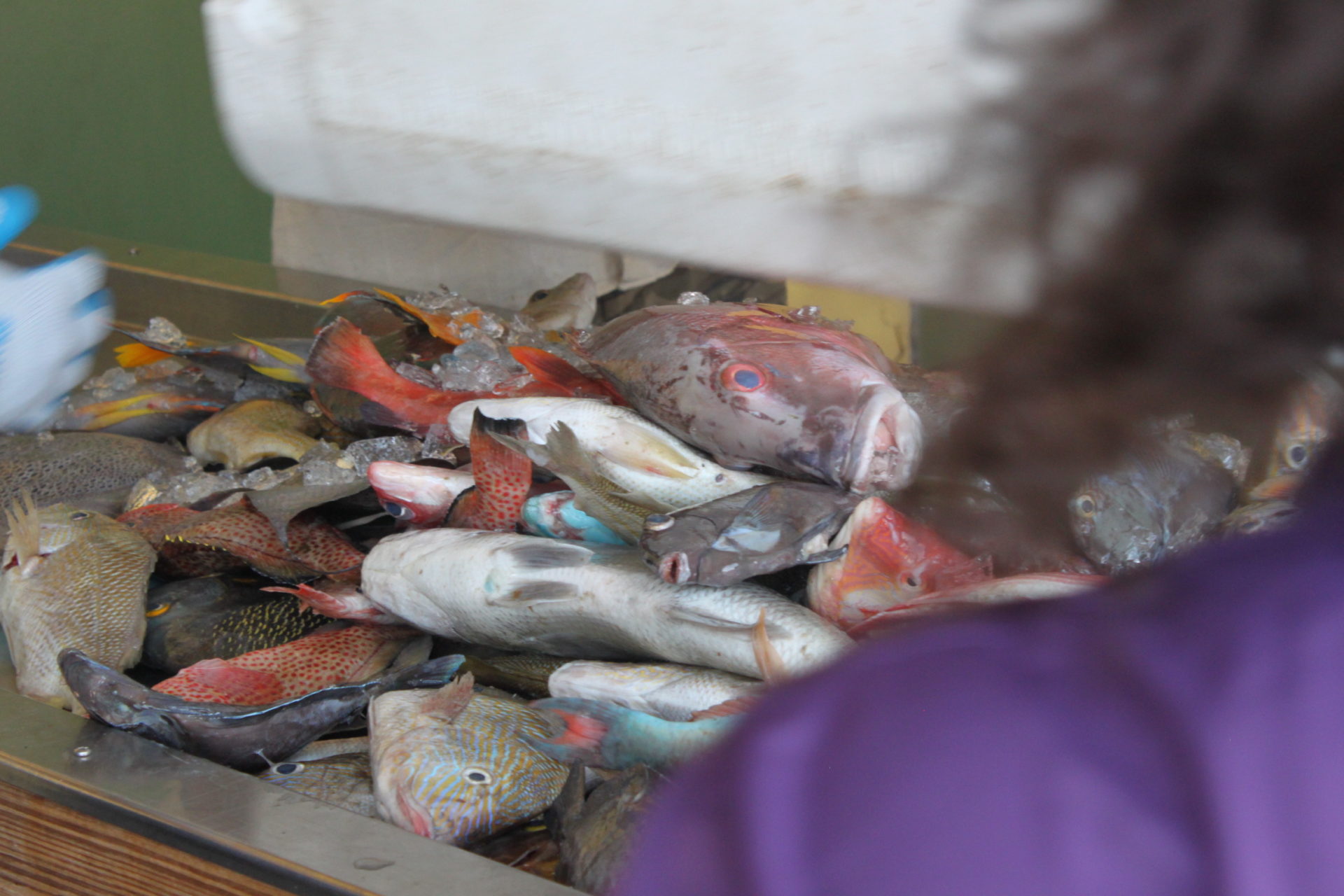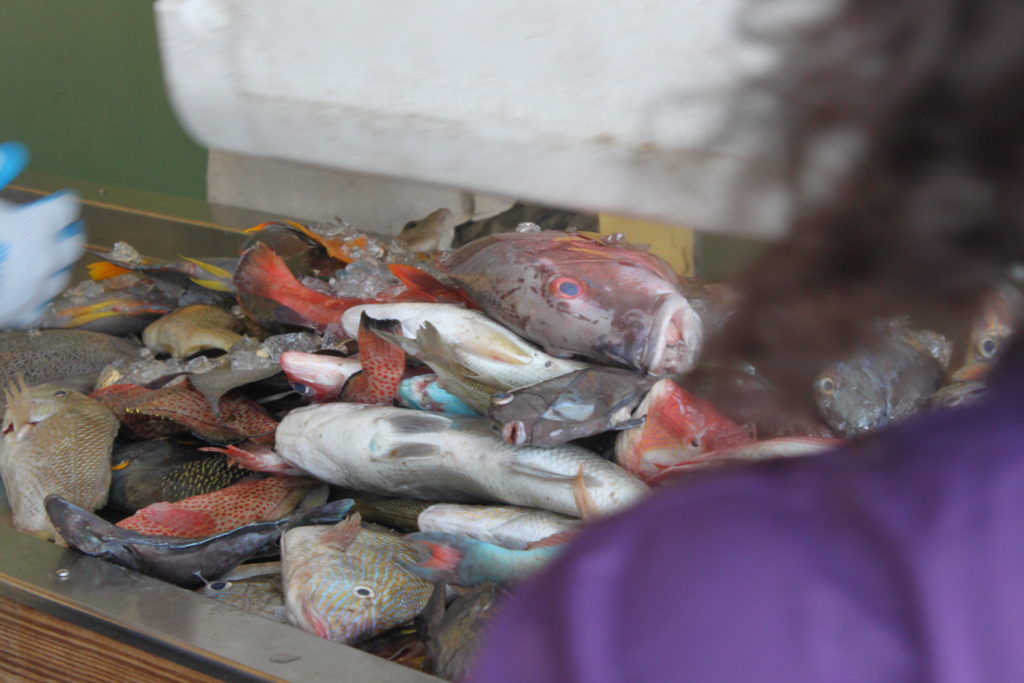 Keeping the territory's fishing heritage alive is the passionate pursuit of commercial fisherman Julian Magras, who with over 30 years of experience said his biggest battles are not with the fish, but bureaucracy and lack of funding for the industry.
Only recently have some of those obstacles been alleviated due to the Caribbean Fishery Management Council's island-based management plan, which allows for representation of each V.I. district and distinguishes catch limits. Magras now holds positions of chairman of the Caribbean Fishery Management Council's St. Thomas/St. John District Advisory Panel, vice chairman of the St. Thomas/St. John Fisherman's Advisory Committee and chairman of the St. Thomas Fisherman's Association.
"It took us a long time to get in the groove with the government, but now we have fishers that sit on all different committees and that work for the Caribbean Fishery Management Council that oversees the U.S. Caribbean. We just finished with dividing the islands into an island-based management plan because the fisheries are unique and different; Puerto Rico will have their own plan, St. Thomas/St. John will have their own plan and St. Croix will have their own plan. This is great news for everyone," Magras said.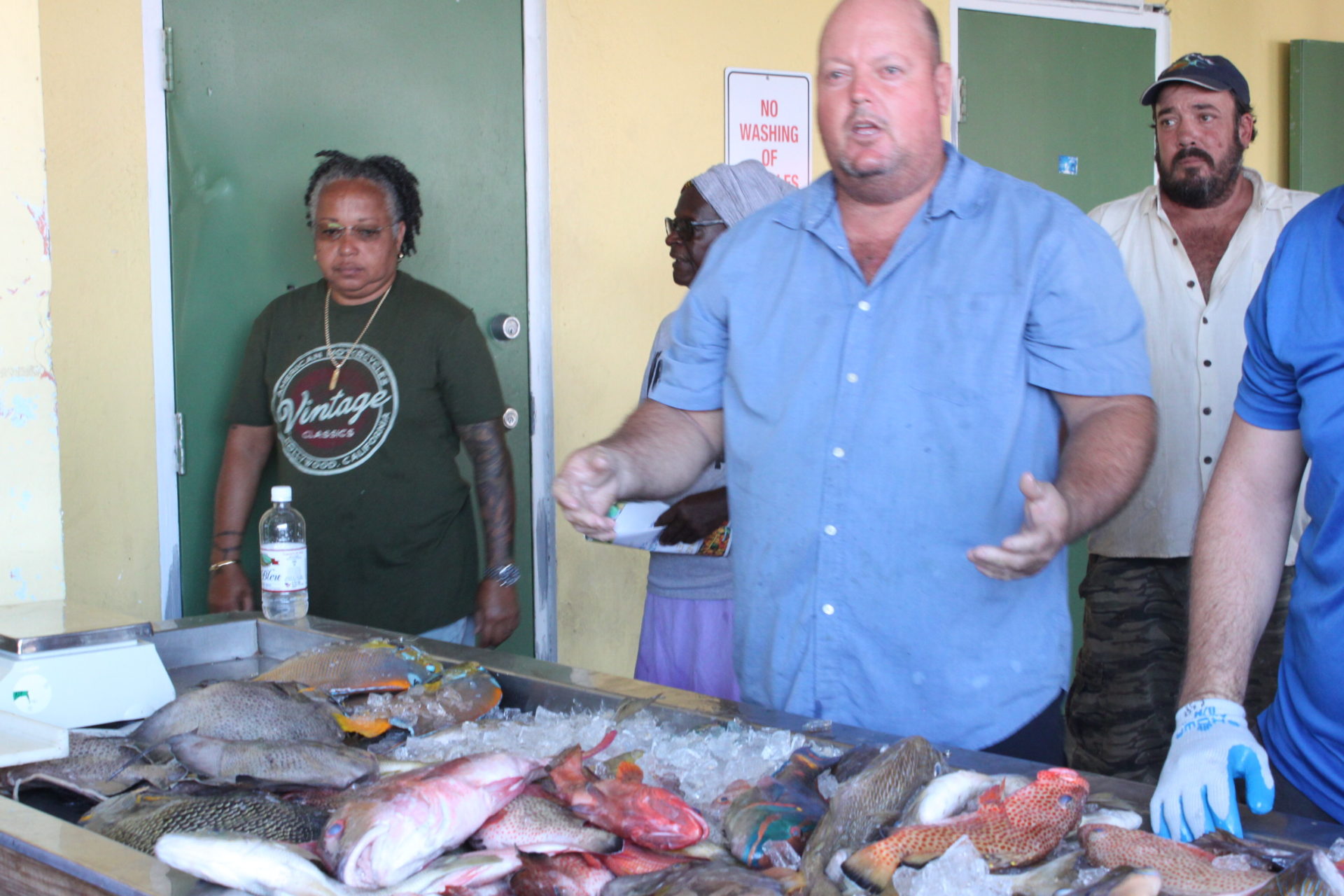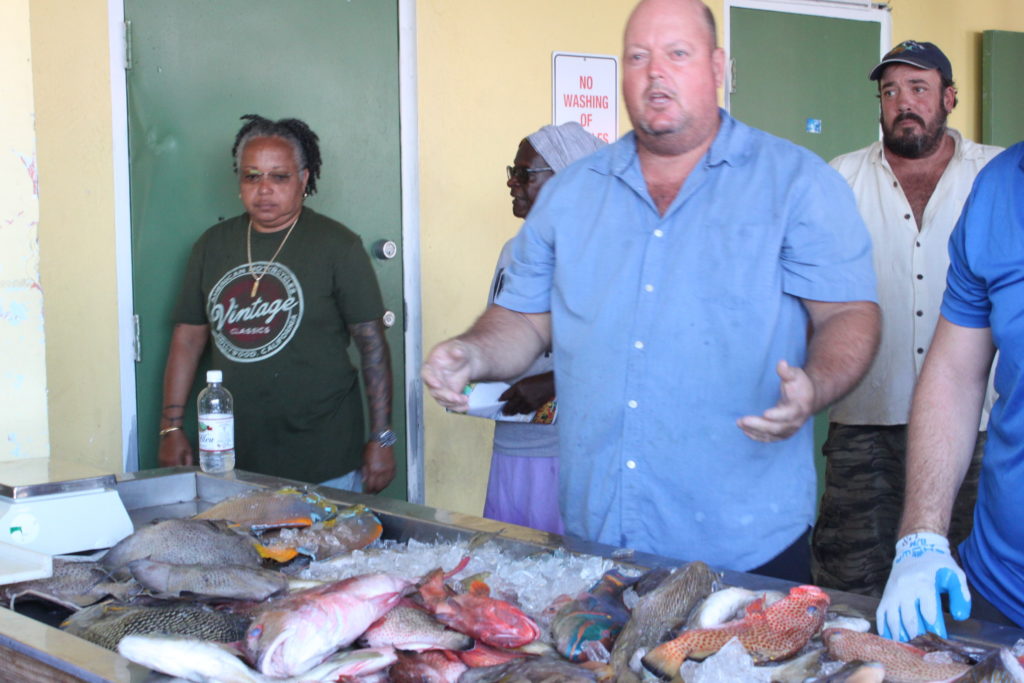 Magras has made fishing the waters that surround St. Thomas his life. But he said the amount of "red tape" in the industry has deterred younger generations from following suit, a travesty for Magras who is trying to keep the unique culture and traditions of V.I. fishing alive.
"Right now, the average age is 50 or older for fishermen. We do have a few young ones, but a very, very small handful. We try to encourage the younger ones to get involved but it's been a very difficult process because there are many regulations out there in the sea. They think 'if we make this big investment into the fishery, are we going to be able to get our investment back? Will there be funding if a storm comes and rips up my traps?" Magras said.
Those are questions Magras said are tough to answer. He explained that after being devastated by hurricanes Irma and Maria fisherman were supposed to receive relief funding with the help of the delegate to Congress and the local Fish and Wildlife staff. Magras said to his knowledge the funding was granted, "but here it is another year done and we still haven't seen anything."
A lot of fishermen are still at 25 to 40 percent compared to before the storms, Magras said. "The catches have been low but it's not low because there are no fish, it's low because the fishers need the funding to bring their businesses back up. We are very, very small here. We don't have big boats here so it makes it even more challenging."
Magras said he knows some fishermen who after the storms have lost their entire businesses, which means in addition to losing all their traps, they lost their boats as well.
"In my case I lost all my traps, but I saved my boat. A guy I fish with, he lost his boat but was able to save some of his gear. And this is how we were able to start back. A lot of the fishers, it's either the equipment or gear or boat damage. But even the fish house, we lost all the freezers, all our bait, we lost everything," Magras said.
A lack of funding caused Magras to go before the Senate on March 15 to testify that consideration should be given to transfer some oversight of the fishermen of the territory to the Department of Agriculture.
Magras said the Farmer's, Fishermen Consumer Assistance Act of 2011 specifies that "certification of fishermen, tax and fee exemptions and goods and services are the responsibility of the Department of Agriculture." He added the Department of Planning and Natural Resources should remain the regulatory and scientific arm of the fishery, and the transition would allow for mutual benefit, as federal funding typically groups fishermen and farmers together.
Lack of funding is not the only thing Magras is concerned about, but also regulation of specific species.
Magras said there are certain species that have seasonal closures that have been in effect for the last 15 years because of federal regulations, but no stock assessments have been done. Because of the lack of assessing, Magras said it is too hard to know whether these species of fish are doing well or not. He said the definition of federal waters is the ocean which lies three miles off the coast of the territory.
Magras said that there is a missing connection between scientists who work for the federal government and the fishermen themselves.
"Scientists have the degree by paper but us fisherman have the degree by hands-on. We see what's going on in our fishery, we can tell them what is going on and what is working and what is not," Magras said.
Because Magras' week is filled with time on the water he has seen firsthand the devastation of what most scientists believe to be Stoney Coral Tissue Loss Disease. Although he is hopeful it will not decrease his catch, he can't say for certain how the disease will impact the amount of fish to be had.
Dr. Marilyn Brandt, a professor at the University of the Virgin Islands, studies coral diseases and said what is likely Stoney Coral Tissue Loss Disease (though the actual pathogen is unknown) is spreading very rapidly, and what makes the disease unique is that it affects 22 different types of corals including all brain and pillar corals. She explained these particular corals are important in the territory as they operate as the framework for many of reefs.
"These corals are also usually found much deeper, which is where the fisherman pull their catches from," Brandt said.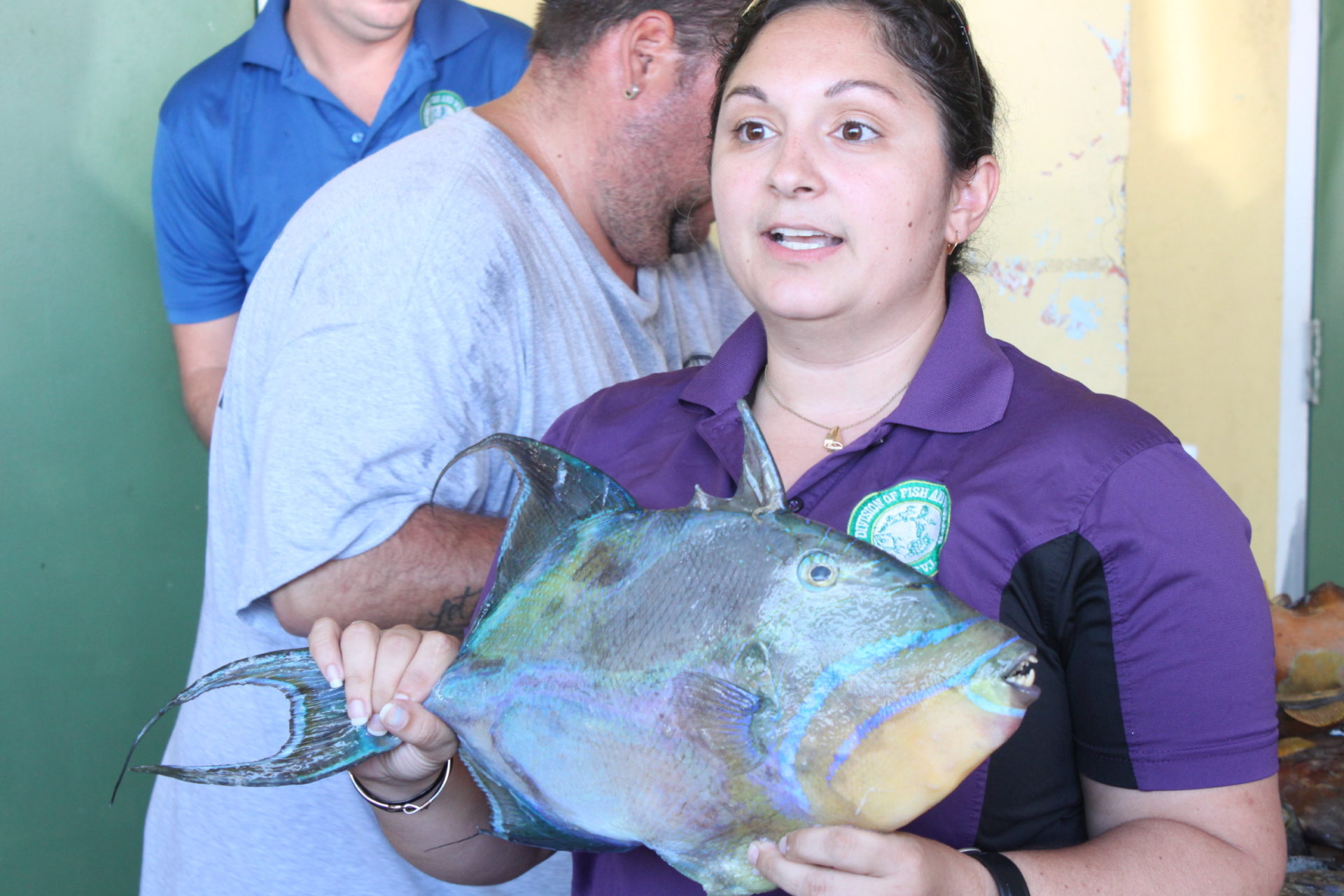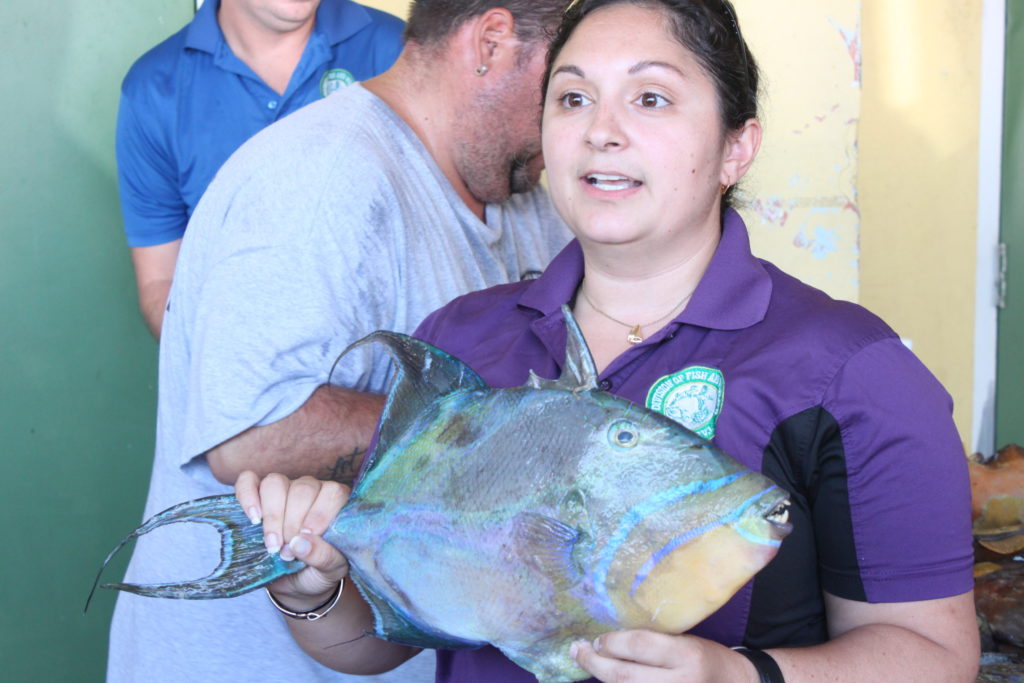 But Magras said "somehow it's going to [work] out," similar to the challenges first faced by the invasive lionfish. He said he is optimistic the corals can recover and won't dramatically decrease fishermen's catches.
As it stands now, Magras still brings in a healthy amount of triggerfish, his number one seller sought by restaurants and residents alike. He estimated nearly 50 percent of purchases are made by individual residents while the other 50 percent are made by local restaurants.
While the seasoned fisherman knows the hardships of trying to make a buck pulling sustenance from the ocean, he said "I just want to see it keep going. This way of life, our heritage and culture, I want it to be kept alive for future generations to come."