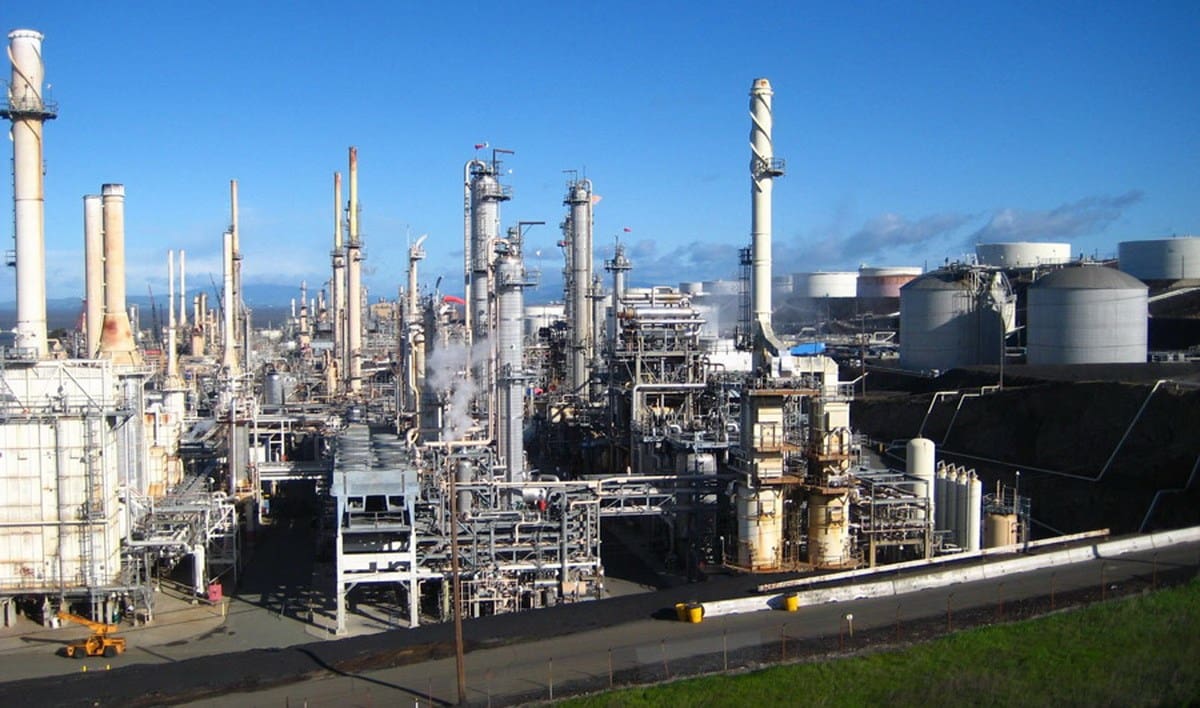 A portion of the former Hovensa refinery on St. Croix is on schedule to resume refining oil by year's end, according to Limetree Bay Ventures, parent company of Limetree Bay Terminals and Limetree Bay Refining.
The start date is timed with changes to area fuel sulfur regulations that take effect Jan. 1, 2020, which are crucial to the potential profitability of refining operations.
The Limetree Bay companies operate out of the shuttered refinery, the one as an oil storage company and the other as a start-up refining operation. It started the oil storage business in 2015, three years after the refinery closed in 2012.
In July 2018, the Legislature approved a new agreement with ArcLight Capital, the ultimate owners of all the companies, governing a possible restarting of part of the Hovensa refinery on St. Croix. In 2016, Limetree Bay began using part of the refinery for an oil storage business and had an option to restart the refinery.
During those legislative hearings, Bill Cline of Gaffney, Cline & Associates, the government's hired oil and gas industry consultant, said the United Nations' International Maritime Organization mandates a cap of 0.5 percent sulfur in ship fuels used worldwide, starting January 2020.
St. Croix attorney Joel Holt, who worked with Gov. Kenneth Mapp's administration on the contract negotiations, said the rule on sulfur "created an opportunity for reopening the refinery as there is not currently enough refinery capacity to meet this new demand."
Holt told legislators that Limetree Bay planned to begin work on restarting right away because the highest profits should be in the initial years of the new sulfur cap.
"Being able to process this fuel before January 2020 is crucial so Limetree can secure short and long-term contracts now to sell this needed product before other refineries can catch up," Holt said.
Independent sources, including a 2016 report from energy market analysts S&P Global Platts, also project the sulfur cap will cause a temporary increase in profits for refineries that deal with heavy and high sulfur crude.
According to a release from Limetree Bay Ventures on Wednesday, the refinery will be "able to" process about 200,000 barrels per day of crude oil. That is less than Hovensa in its heyday, which processed upwards of 500,000 barrels per day, but more than some earlier estimates. Portions of the refinery cannot be restarted without very large investments to comply with EPA pollution regulations. EPA officials priced those improvements at around $710 million during a 2011 legislative hearing.
As a result, not all of the plant is being restarted.
Limetree Bay also announced it expects to bring its new single point mooring buoy into service in just a few weeks, in October.
An SPM is a mooring used by tankers to load or offload crude oil or refined petroleum products in cases where shallow waters prevent them from docking.
Large tankers can dock at Limetree Bay, where the channel has a draft restriction of 55 feet, but because the largest of these ships have a draft restriction of 70 feet, they typically arrive at the facility roughly half-loaded, Jason Gleason, lead superintendent of Limetree Bay's marine department, said at a legislative hearing in May 2018.
Fully loaded tankers bring in approximately 2.5 million barrels of crude oil, and the SPM will reportedly allow for the movement of 45,000 barrels per hour. Two miles of piping are needed to transport the oil from the tankers moored at the SPM to Limetree Bay's storage facility.
Burying the pipeline involved dredging and replacing 14,000 cubic yards of material from the sea floor, which Limetree Bay representatives said is a less impactful alternative to dredging the channel to accommodate the full tankers. That, they say, would require dredging up to 3 million cubic yards of material.
The sea around Limetree Bay, the former Hovensa refinery, was dredged when it was developed for industry, but no dredging has occurred there since 1974.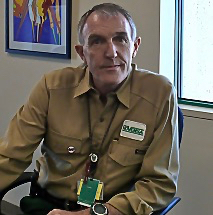 The company also announced it has promoted Brian Lever to the post of president and chief executive officer of Limetree Bay Ventures.
The British-born Lever had been president of the refinery operation. He also served as president of Hovensa for the last six months of the former refinery's existence. Before that, he had a 32-year career at ConocoPhillips.
"Limetree is focused on recruiting the strongest refinery and terminal operations team in the industry," Lever said in the company's statement. "Our management additions over the last year are a testimony to the compelling nature of our business plan as we complete the SPM buoy and refinery restart projects."
Under the new organizational structure, Robert Weldzius will reportedly continue to provide day-to-day oversight for the refinery. Weldzius joined Limetree Bay as senior vice president of refining in January 2019. According to the company, Weldzius has more than 40 years in refining and was vice president of Salt Lake City Refining for Andeavor before coming to Limetree Bay.
To lead the marine terminal business and operations, Limetree Bay recently hired Jeffrey Hersperger as senior vice president of terminals. Hersperger was previously general manager at Kinder Morgan, where he was responsible for the company's liquids business throughout the Gulf Coast.