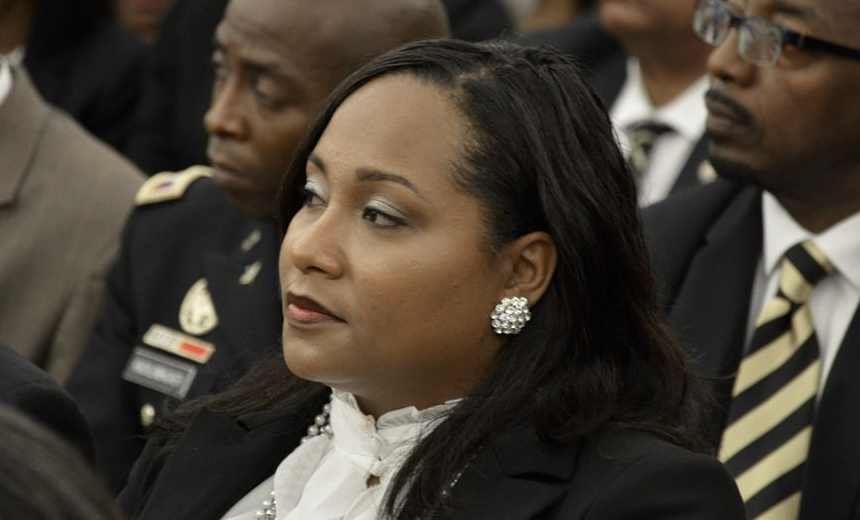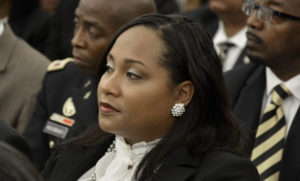 A top official at the Department of Education said Tuesday it's likely the department will not be able to recover the loss of 15 foreign educators in the St. Croix district and placed the blame on the teachers' union.
Education Commissioner Racquel Berry-Benjamin addressed the issue of expired teacher visas at a Tuesday news conference on St. Thomas, where the commissioner blamed the head of the American Federation of Teachers in the St. Croix district for the loss.
Benjamin said the loss occurred through a failure to convey advisories from the U.S. State Department about amended deadlines for filing visa extensions. The change affected foreign teachers recruited by Education to fill teacher vacancies.
As she presented the agency's Fiscal Year 2020 budget before the Senate Finance Committee, Benjamin cited teacher shortages and crumbling infrastructure among Education's biggest challenges. As of late June, the department had 94 unfilled teaching positions, territory wide.
At the Tuesday press conference on the steps of the crumbling Charlotte Amalie High School, the commissioner did not say whether the 15 foreign teachers with expired visas were counted in the numbers she gave to the Senate Committee on Finance in July.
"At this time, there's no resolution with respect to having our teachers remain on this island," she said.
The commissioner explained that foreign teachers working in V.I. schools are part of a cultural exchange program, lasting three years. Once the three years pass, those teachers are expected to return home to share the Virgin Islands culture unless participating teachers apply for extensions.
Benjamin said Education held meetings and invited union members to inform them about the latest advisory on visas from the State Department.
"In February 2019, the V.I. Department of Education received an update from the State Department, indicating that international teachers whose visas would expire in September 2019 would have to submit any extensions three months prior to that.
"So that meant June, the month of June," Benjamin said.
In response to the notice, the head of the union in the St. Thomas-St. John district rounded up foreign teachers subject to the notice and brought them to the meeting. However, the St. Croix union leader did not, the commissioner said.
In an attempt to stave off the loss of 15 teachers, Education officials have reached out to the governor's office and the delegate to Congress for help in persuading authorities to allow extensions on the visas. Earlier this week, Delegate Stacey Plaskett issued a public statement saying she recognized the importance of keeping teachers on the job.
At the same time, the delegate said the State Department "has always been strict and had clear requirements and deadlines for submission of materials from visa holders and their sponsors."