This is the second in a series of stories about recycling in the U.S. Virgin Islands. The first installment looked at what government has done, what it hasn't and what it could. This installment looks at the role of business.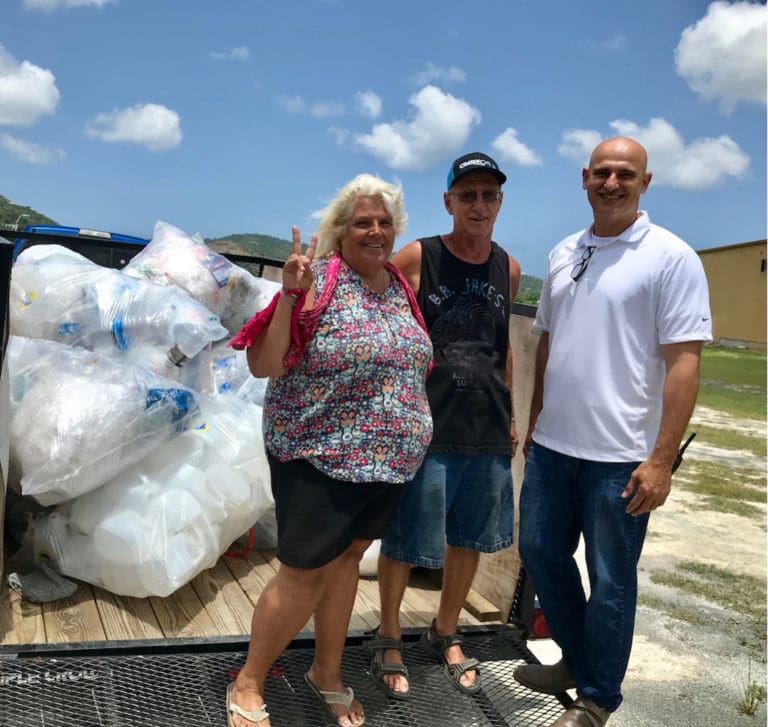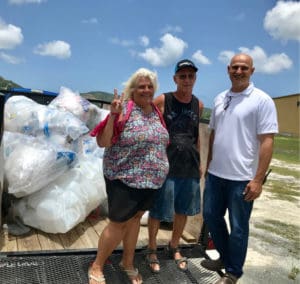 Business owner Mafi Hamed, who heads up Plaza West on St. Croix, had been sending wooden shipping pallets back to the states for recycling for three years when he decided to broaden his scope.
Teaming up with environmental activists Gary and Diane Brooks, who had recently organized a successful beach cleanup, he made an offer to the community: bring us your clean, recyclable plastics; we'll collect them, bale them, and ship them off island for recycling.
The offer was made on a three-month trial basis, but the response from volunteers was so positive that the program continued to grow. Soon, Mafi's brother Willie, vice-president of Plaza Extra at Tutu, saw the project's success and launched a similar program on St. Thomas.
When he started the program, Willie Hamed said, "I'll tell my customers, when they buy our goods, that we would be happy to take their containers back and recycle them."
"We're not in the business of recycling. We have never been, so I'm not taking whole containers from other businesses," Hamed said. "But the community response has been increasing every week, and we hope that's been bringing a lot of attention to the need to recycle and be more environmentally friendly."
On St. Thomas, volunteers coordinated by the Environmental Association of St. Thomas and the Green Team meet at 8 a.m. Saturday to sort and bag eligible plastic containers for recycling. Hamed has his employees bale, wire, and ship what's collected to St. Croix where it is consolidated and then sent to the states.
The program is not without costs – loading and unloading, baling, and shipping – but the Hamed brothers are willing to bear the cost for now.
"We live on an island," said Willie Hamed. "Everything we consume comes from someplace else. We have to become more self-sufficient. If every company does that, we'll have less and less for our landfill."
Hamed looks for other ways to keep waste out of the landfill. He recycles pallets, milk and bread crates. He invites local farmers to come and take away old produce to feed their pigs and chickens. He's now providing space to collect aluminum cans from the public and is working with schools to become collection points.
"I know I'm making an impact," he said. A year ago, he was paying for five trips a week to bring waste from Plaza Extra to the Bovoni Landfill. Now, he's cut that number by half.
Hamed is not in the recycling business, but Mendez Recycling is. Located in Bovoni, the company collects old batteries, AC units, transmissions, copper, wire and brass. Mendez pays schools and community groups 18 cents a pound for aluminum cans, and ships off as much as 3,000 pounds in a week to Puerto Rico for recycling.
Recycling makes sense for big operations like supermarkets and companies that specialize in collecting recyclable goods from others, but what about small businesses?
The Virgin Islands Department of Planning and Natural Resources launched a program in 2017 to encourage small businesses to cut down on the amount of waste that ends up in landfills, particularly single-use plastic. Working in collaboration with the Virgin Islands Conservation Society, DPNR's Division of Coastal Zone Management offers grants and consultation services through its V.I. Clean Coasts program.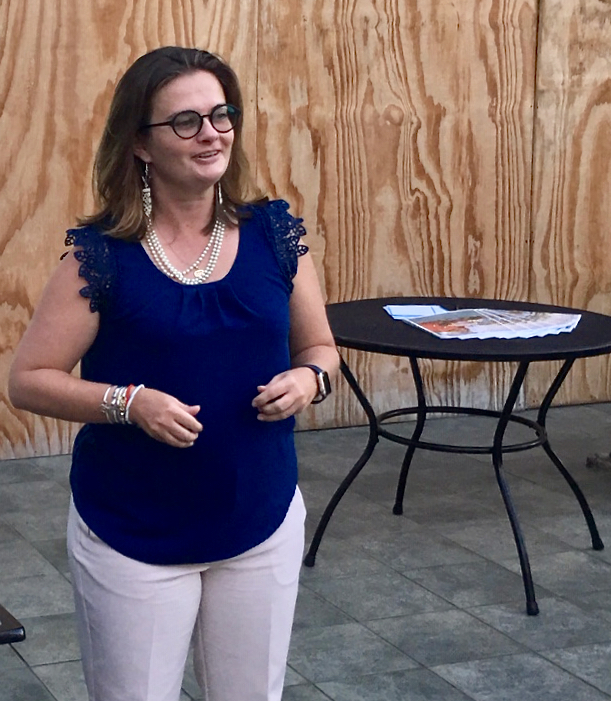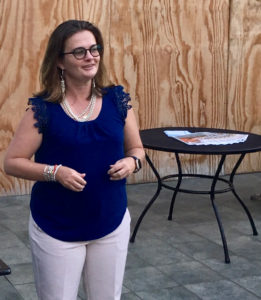 Kristina "Kitty" Edwards, who heads up V.I. Clean Coasts, said her program is not focused on recycling. Instead, she calls upon residents and businesses to "refuse, reduce, and reuse."
"Refuse" refers to the power of individuals not to buy products that are sold in single-use plastic containers.
"Reduce" refers to the practice of cutting down on the amount of trash we produce so that it doesn't impact our landfills or water quality.
"It's everything we can do to reduce our carbon footprint," Edwards said.
"Reuse" refers to the practice of buying high quality products that can be cleaned and used again, such as glass cups and metal utensils.
V.I. Clean Coasts assists small businesses by providing grants to cut down on single-use plastics. Through the program, one restaurant was able to purchase a dishwasher and eliminate the use of disposable cups and forks.
Leatherback Brewing on St. Croix wanted to move away from packaging their six-packs using plastic rings, which are known to entangle and strangle marine life. The company decided to purchase equipment that would allow them to package their beer in cardboard containers.
Though V.I. Clean Coasts couldn't afford the cost of the equipment, Edwards said, the program could cover the cost of shipping the equipment to the territory.
The V.I. Clean Coasts program encourages businesses to take a proactive approach to "greening" their practices by offering environmental certification; two dozen businesses have qualified to be listed on the organization's website.
https://dpnr.vi.gov/czm/programs-viczmp/vi-clean-coasts/vicc-certified-businesses/.
Much of Edwards' time goes toward education as she works with businesses, community organizations, and schools to look at their own environments and practices. She helps them take the steps necessary to make a difference, such distributing reusable water bottles to employees, members and students.
Asked why she doesn't actively promote recycling, Edwards says, "Although there are small-scale examples of it working, plastic recycling is failing internationally."
China has stopped accepting most plastic waste from the west for recycling, and even cities with robust recycling programs like San Francisco are finding it too costly to recycle plastic and some other materials.
Part 3: The community gets involved.