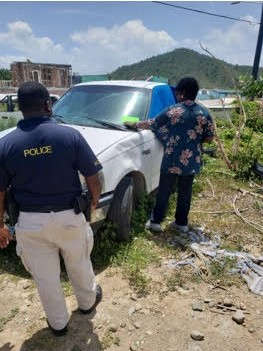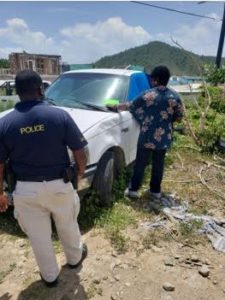 The Island Administrators have begun tagging abandoned vehicles and entering them into a database for removal, according to a press release issued Monday by the Office of the Administer.
The Office of the Administrator is the coordinating agency for the Abandoned Vehicle Taskforce and will work in collaboration with both the public and private sector to identify, remove, and dispose of abandoned vehicles on each island in the territory.
The administrators urge individuals to remove their abandoned vehicles or face fines of no less than $1,000 in accordance with Title 20, Virgin Islands Code, Chapter 49.
St. John Administrator Shikima Jones said her office will be tagging 10-15 vehicles per month, working east to west across the island. St. Croix Administrator Sammuel Sanes and St. Thomas/Water Island Administrator Avery L. Lewis have begun tagging and entering abandoned vehicles into the database and expect to tag 20-25 vehicles per month.
In addition to retrieving cars, the Abandon Vehicle Task Force will address other areas of public interest relating to the overall safety of residents in the community and beautification of public spaces.
To report an abandoned vehicle, please contact the Office of the St. Croix Administrator at 773- 1404, ext. 4806 or the Office of the St. John Administrator at 776-6484 or the Office of the St. Thomas/Water Island Administrator at 693-4350.