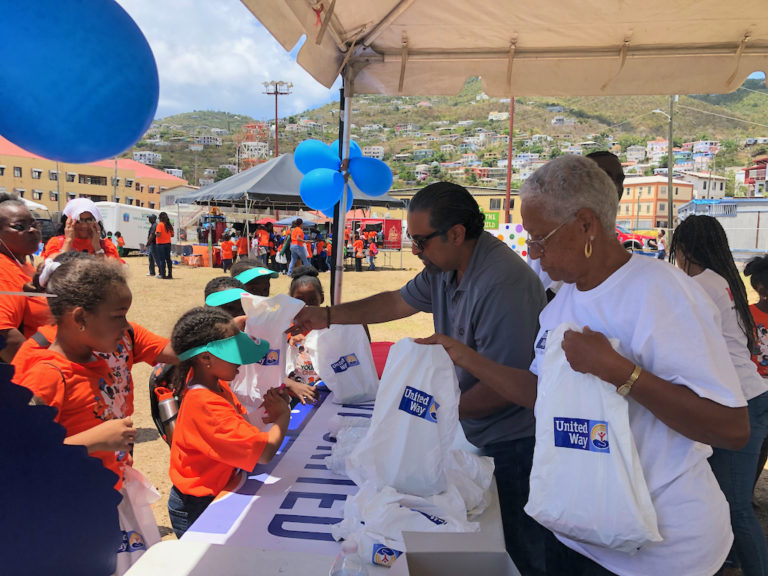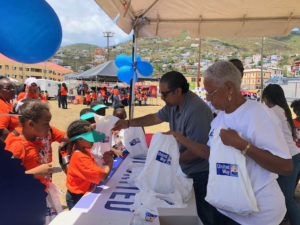 United Way USVI has started accepting donations for it's 2019 "Stuff the Bus" program, which has as its main goal "to help alleviate the stress and financial burden on parents by providing learning tools for success for Back to School."
Andrea Burgess-Figueroa, senior development officer for the local United Way, stressed the importance of the program, saying in a news release, "Collecting school supplies for those in need is critical for the overall educational success in every community. Strengthening education is one of United Way's pillars to advance and improve the quality of life for others."
The program, which was started in August 2016, has collected more than $300,000 worth of school supplies and distributed approximately 3,500 supplemental school supply kits and backpacks stuffed with school supplies to families in need.
United Way recognizes that getting ready for back to school can be a stressful time for families that may be struggling to make ends meet, the organization said in its news release.
United Way has partnered with the Department of Labor's "Labor Investing For Tomorrow Program," to jumpstart its initiative.
Drop off locations started by the LIFT program are:
– St. Thomas: Department of Human Services, Schneider Regional Hospital, VIYA, Bureau of Information Technology, My Brother's Workshop, Emerald Bay Beach Resort, Point Pleasant, V.I. Department of Health, Wilson Healthcare Consultants and Legislature of the Virgin Islands;
– St. Croix: Limetree Bay Energy and Frederiksted Health Care.
This year the program hopes to give out 1,500 school supply kits across the territory and is urging local businesses, organizations and the V.I. community to take part and "send children back to school ready to learn."
Donations will be accepted through Aug. 16 at several additional locations on St. Thomas, St. John and St. Croix.
United Way USVI can be contacted by email at: assistance@unitedwayusvi.org or by calling 340-626-5464.