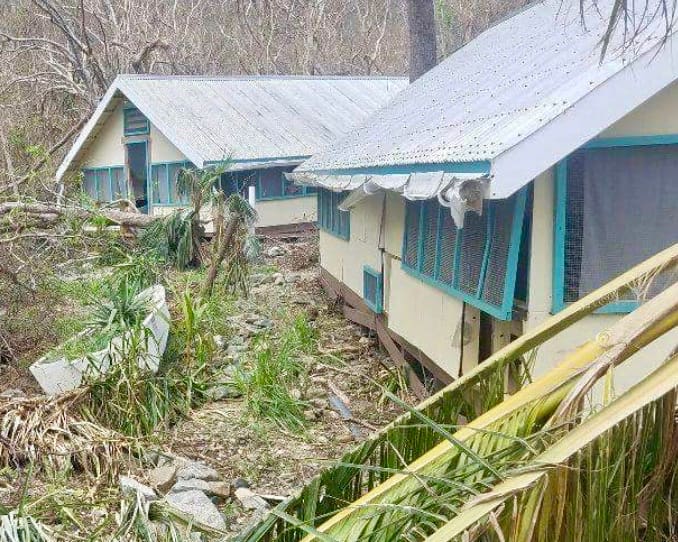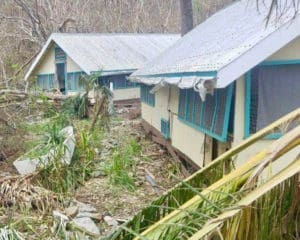 A historic St. John research station once used by deep sea adventurers in the 1960s will be brought back from the devastation of back-to-back hurricanes in 2017. According to documents produced by the University of the Virgin Islands, a federal funding source has been identified to rebuild the V.I. Ecological Research Station.
University officials announced in early June the designation of a capped grant award from the Federal Emergency Management Agency. A spokesman for FEMA said the amount of federal funds is based on a 90/10 cost share with the local government and will be offset by insurance payouts to the university.
"The Federal Emergency Management Agency is working with the University of the Virgin Islands to identify eligible damage for public assistance from the Environmental Resource Station on St. John," said spokesman Eric Adams. "Once damages are identified, a scope of work can be developed, which includes identifying how the university plans to repair the damage. After the scope of work is developed, the project can move to cost estimating and obligation. The federal cost share on permanent Public Assistance projects is 90 percent."
According to an internal document dated June 6, reconstruction funds will be used to clear storm debris, repair damaged facilities and replace furniture, fixtures and equipment.
"Virgin Islands Environmental Resource Station on the island of St. John in Lameshur Bay sustained major damage to its facilities and infrastructure," according to a June 6 statement, which said restoration costs are expected to exceed $3.9 million. "That includes restoration, mitigation, FF&E (furniture, fixtures and equipment), proposed upgrades and A&E (architectural and engineering) cost based on our Campus Assessment Report."
FEMA officials are developing a scope of work to use in the restoration process. Once approvals and permits are obtained, the work is expected to take 18 months. Another federal agency, the National Park Service, is expected to put its resources to work arranging the fallen trees into a research station perimeter.
Officials are also awaiting a report from the Virgin Islands State Historic Preservation Office before approving the start of reconstruction.
Over the years, scientific research has developed into a vital component of the university's mission. UVI Public Relations Director Tamika Thomas-Williams says on average, the research station hosts local researchers conducting experiments and observations each year and several researchers visiting from colleges and universities across the U.S.
The non-profit group, Clean Islands International, has helped to maintain the research station grounds at Lameshur Bay and was one of the earliest advocates for putting the resource back in place after the two catastrophic storms.
Editor's note: An earlier version of this story was removed from the V.I. Source after the public relations director at the University of the Virgin Islands questioned the amount of the FEMA grant award reported in the story.