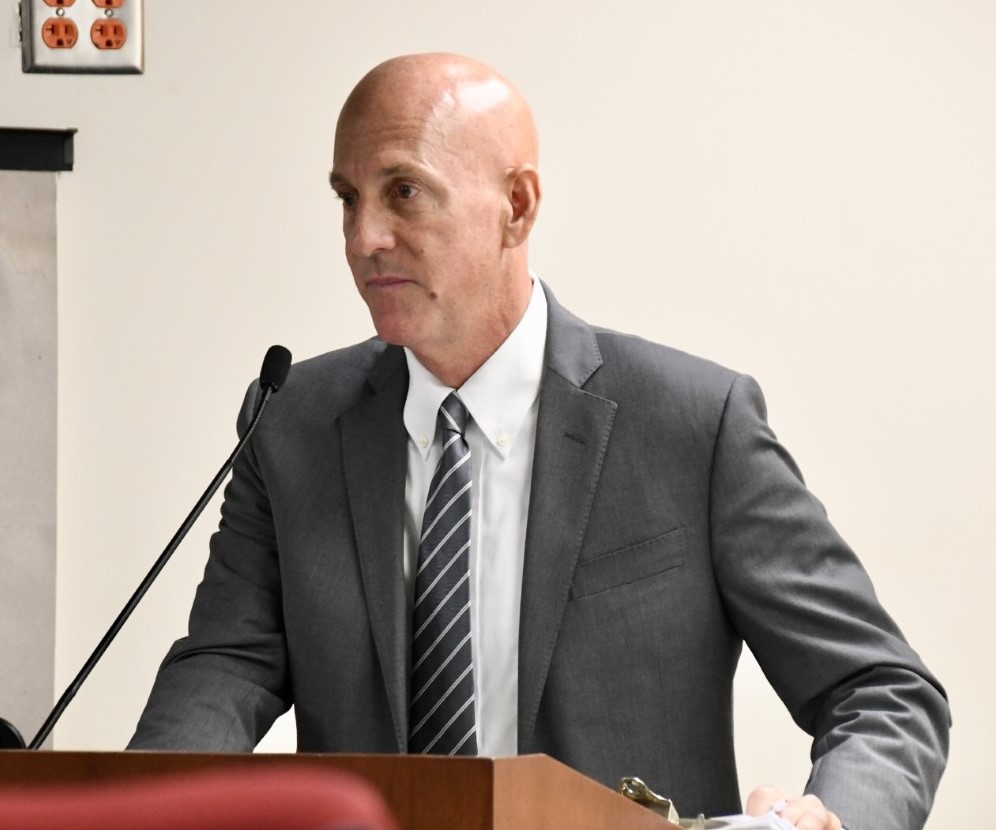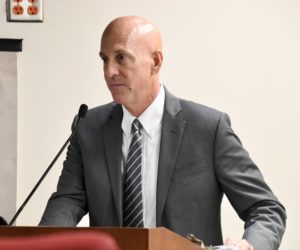 A number of high-ranking officials from Region II of the Federal Emergency Management Agency (FEMA) had high praise for the Bryan/Roach Administration's hurricane readiness efforts during briefings Thursday at the monthly Emergency Management Council meeting conducted by V.I. Territorial Emergency Management Agency Director-nominee Daryl Jaschen.
Seven FEMA officials – including Region II Acting Caribbean Director Tito Hernandez and Region II Response Director Jason Wind, who arrived after Hurricane Irma and went through Hurricane Maria while spending several months in the territory – gave briefings and assessments and discussed lessons learned on topics ranging from cybersecurity and the Integrated Public Alert and Warning System (iPAWS) to the best practices for recovery and response.
"The level of commitment I see here is the level of commitment I'd like to see if I was a resident here," Hernandez told the participants. "Preparedness is not a one-stop deal. It is an evolving process."
Hernandez said the federal agency also is considering having FEMA permanently located in the territory as a result of the lessons learned from hurricanes Irma and Maria in 2017.
The FEMA officials were the primary presenters to representatives from all agencies of the executive branch, as well autonomous entities, such as the V.I. Water and Power Authority, the V.I. Port Authority and the Waste Management Authority. Local officials on St. Croix participated via videoconference.
Prior to the hours-long presentations by the federal officials, Acting V.I. Police Commissioner Jason Marsh, DPNR Commissioner Jean-Pierre Oriol, Agriculture Commissioner Positive T.A. Nelson, and Adjutant General Nominee Kodjo Knox-Limbacker gave updates on their departments' hurricane readiness status.
The FEMA presentation was coordinated by its Emergency Services Division Director Mark Walters, a former director of VITEMA and native of the U.S. Virgin Islands, who is in the territory through the 2019 hurricane season as liaison between the federal and local agencies.
"The V.I. Government is right on track for the storm season, and the territory will be as prepared as anyone can be when dealing with the unpredictability of a hurricane," he said. "The local agencies are actively engaged with their federal counterparts and working from checklists VITEMA and FEMA updated in the aftermath of Irma and Maria."
FEMA Recovery Coordination Director Dan Lafaro said he currently is working with local agencies on Requests for Information to have grant monies more readily available in the case of a disaster. Lafaro also said that FEMA has completed 100 percent of its review of 30,000 individual claims and $4 million has been distributed to V.I. residents.
Region II Response Director Jason Wind, who rode out Hurricane Maria with the V.I. National Guard in 2017, also praised the V.I. Government's focus and commitment to being prepared a storm of any magnitude to hit the territory this year.
Wind said there are six shelters in the territory that have been certified by the American Red Cross – two on St. Croix, two on St. Thomas, one on St. John and one on Water Island – and others need only minor repairs and should be available by the end of July.
He also said FEMA is continuing to stage commodities, such as water, MREs, cots, tarps, generators and other items, and in the territory there are currently 41 generators, 231,440 MREs and 90,720 liters of water, with another 437,400 liters expected by the end of next month.
Other presentations by the FEMA officials included updates about how the federal agency is assisting local partners with crucial elements of recovery and response to a hurricane:
1. Integrated Public Alert and Warning System (iPAWS) Director Manny Centeno explained how the V.I. Government could maintain resiliency of its communications and the importance of getting information and reassurance to residents in a storm's aftermath.
2. Julio Gonzalez Rodriguez, of the Department of Homeland Security, discussed working with local agencies to maintain and strengthen cyber security.
FEMA Emergency Management Specialist Leah Lubin explained the Declaration process and stressed the importance of agencies keeping thorough records to be able to qualify for the maximum amount of federal aid after a disaster.
The next meeting of the Emergency Management Council will be held on July 18.