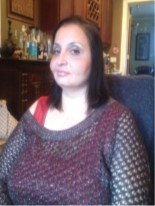 Alia James died on June 11.
She is survived by her mother, Yusura Abdulghani; children: Malika, Samira, Hakim and Brahem James; grandchild, Samir Mulcare; siblings: Jamil Mohammed, Zora Jamil-Oden Sayr, Eisa and Fatima Jamil; her nieces and nephews: Nidha, Mohammed, Amal, Iman, Shamha, Jiana, and Ayda Mohammed, Navine, Naseem, Nawell, Kareem, Mohammed, Necia, Odi, Kussi, Kamal and Jahair Jamil; as well as other family members too numerous to mention.
The viewing service will be held from 10 a.m. to noon on Sunday, June 16, at Turnbull's Funeral Home. The service will be held at the Mosque at 1 p.m. on Sunday, June 16. Interment will be at the Eastern Cemetery.