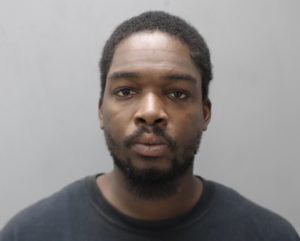 The V.I. Police Department on Tuesday arrested 23-year-old T'Quan Vanholten and charged him in the shooting of an individual who was injured by gunfire Sunday morning in the Coki Point Road area.
According to the police report, at about 12:25 a.m. Sunday officers from the Mariel C. Newton Command responded to call of an unknown individual laying on the public roadway in the area of Coki Point Road. Upon arrival, the officers discovered an unknown black male who had sustained a gunshot wound to the area of the lower abdomen.
The victim, whose name was not released in accordance with a department policy, was transported to the Schneider Regional Medical Center to seek medical treatment for his gunshot wound. He remains in stable condition, the police said.
After further investigation of the incident, police determined that the victim had been robbed of cash and then shot by the fleeing suspects.
On Tuesday, Vanholten was located in the Smith Bay area and advised of his constitutional rights. He was arrested and charged with first-degree assault, third-degree assault, second-degree robbery, using a dangerous weapon during the commission of a crime, possession of an unlicensed firearm and aiding and abetting.
Unable to post $75,000 bail, Vanholten was remanded to the Bureau of Corrections pending his advise of rights hearing.