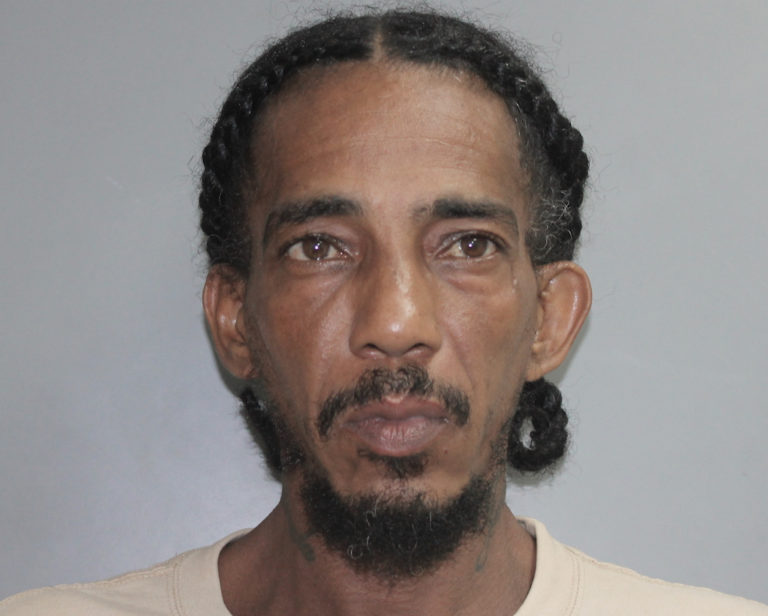 Officers of the V.I. Police Department on Sunday reacted to a tip about a residential shooting suspect and were able to affect his arrest as he boarded a plane to flee the island, according to the VIPD.
At around 12:30 p.m. Sunday officers were dispatched by 911 to the Juan F. Luis Hospital about a shooting victim. Upon arrival officers discovered a black male individual who had sustained a gunshot wound.
The victim told officers that while at his residence the suspect, John Lindquist, fired shots at him, striking him in the left knee and he was transported to the hospital by private vehicle.
Officers received information that 47-year-old Lindquist was on his way to the airport to catch a flight, and he was apprehended while boarding a plane on the tarmac at the Henry Rolshen Airport.
Lindquist was arrested and charged with third-degree assault, unauthorized possession of a firearm during a crime of violence, and reckless endangerment. At his advice of rights hearing Monday bail was set at $50,000.