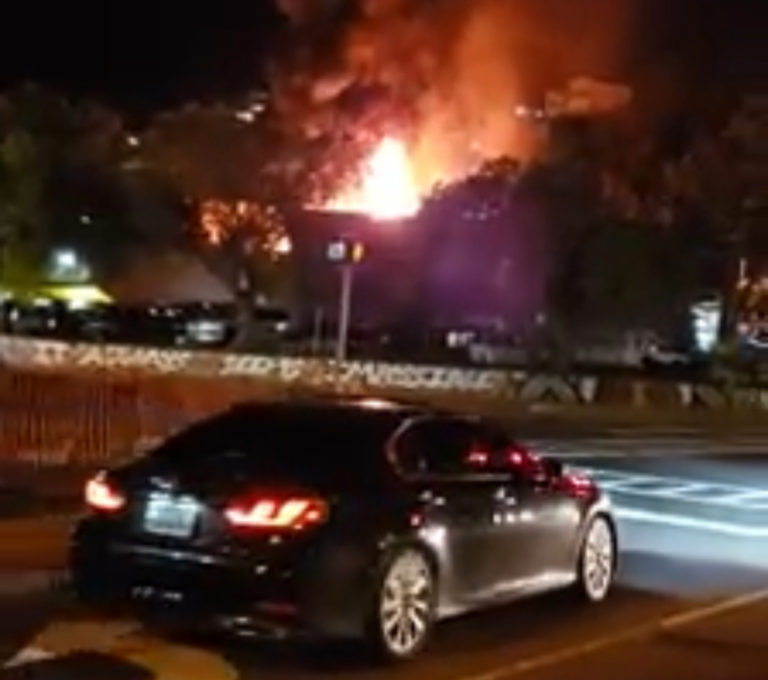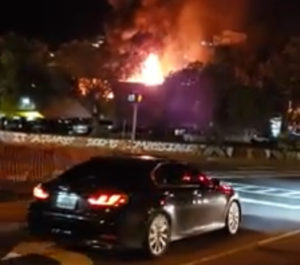 A one-story house was gutted Sunday night in a fire that captured the attention of social media viewers and fueled speculation about the demise of a well known hotel near Mandela Circle.
It took four units and 20 firefighters to extinguish the blaze at the one-story house on a slope behind Pueblo Long Bay Supermarket. The structure was on the other side of an access road west of Scott-Bellavista Hotel.
St. Thomas-St. John Fire Chief David Hodge said an emergency call reached the Omar Brown Sr. Fire Company around 8 p.m. Sunday. In the time it took for two fire trucks to arrive the house was fully engulfed in flames, Hodge said.
"At approximately 7:40 p.m., Hotel Company was alerted by 911 about a fire in Long Bay, Estate Thomas area, just west of Bellavista Hotel. A report of a building on fire," the chief said.
By then, bright yellow-orange flames reaching the night sky were captured on video. Hodge said the commander on the scene called in two more fire trucks from Dorothea Fire Station.
Around the same time, a hotel executive rushed over to Scott-Bellavista.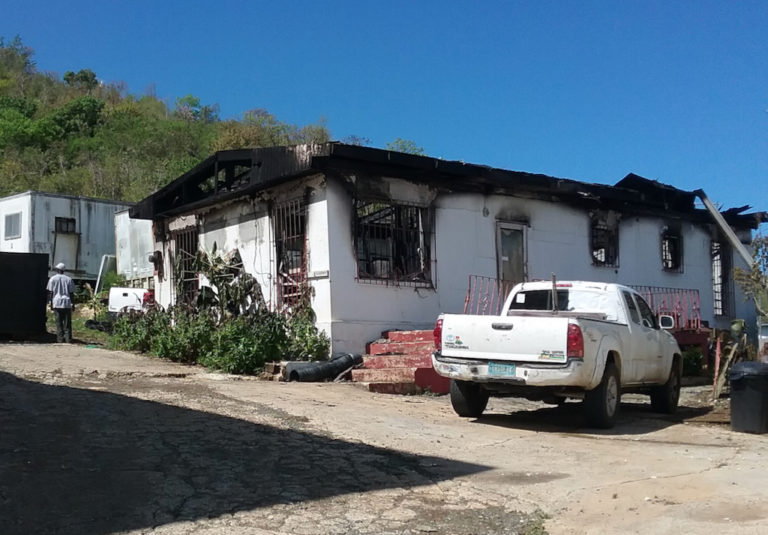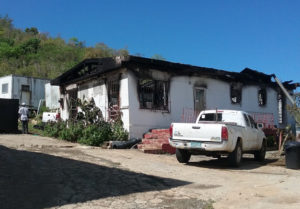 "I got a phone call, came down; by the time I got here the Fire Service was here and they were extinguishing the fire," said Bellavista Vice President Butch Hodge. "Our concern was that it didn't spread."
It took about half an hour to put the fire out, the fire chief said. No one was injured in the process.
By Monday morning, a small team of men quietly shoveled ash into buckets inside the charred building remains.