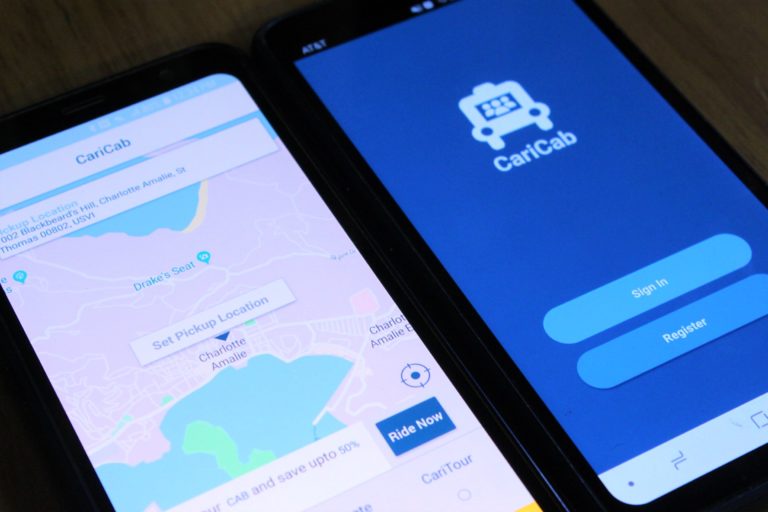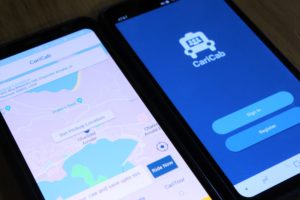 A new phone application named Caricab has been launched for V.I. residents, the first of its kind, creating communication between the 3,000 taxicab owners licensed by the V.I. Taxi Commission and those on island looking for a ride.
David Isles, the app's creator, was born and raised on St. Thomas. "I have designed the app around the uniqueness of the area," he said.
Unlike traditional ride-sharing apps, Isles said he created Caricab to work exclusively with the taxicab drivers in the V.I. While other ride-sharing apps allow most licensed individuals to apply to become drivers, only taxicab drivers approved by the Taxi Commission are permitted to sign up and apply for driving positions with Caricab.
Isles said he has worked with the Taxi Commission and the V.I. Department of Tourism on the app for 18 months and began recruiting drivers a week ago. Isles said three or four drivers have signed up; once 50 drivers have signed up, the app will become active and usable for consumers.
"I thought it was something the islands needed," Isles said. "As tourism goes, so goes the economy of the Virgin Islands. I want to see us thrive and become the jewel of the Caribbean we should be."
During a senate hearing on May 20, Horace Graham, chairman of the Taxicab Commission,  spoke directly about Caricab.
"We have actually engaged individuals in the ride-sharing industry to provide apps that speak specifically to the taxi industry. The challenge has been for us that when people think of ride-sharing they tend to think outside of the taxi industry. Our goal in the Taxi Commission was not to try to break the industry, but in some ways support it by creating tools for them to grow," Graham said.
Taxi driver James Penn, who was also present at the hearing, explained that he had concerns about how payments from passengers would be collected, and associated fees.
Downloading the app is free to drivers, residents and visitors alike. Isles said once passengers request a ride, payment is secured from the passenger electronically and then direct deposited into the driver's bank account at midnight each evening. He also said any associated transaction fees are charged to the consumer, not the driver.
Graham said instead of the government or the Taxi Commission being the ones to spearhead and implement a system, entrepreneurs in the V.I. should be contracted to do so.
At present, there is no central number to call to get a ride in the Virgin Islands. Isles said Caricab will give a central contact point "so the chances of getting a ride are way higher." He said that the app will show what taxis are available and where they are located on island, similar to traditional ride-sharing apps.
"You can watch the cabs as they drive around," he said.
Once the app is fully operational and 50 drivers have applied for positions, Isles hopes to hear community feedback on how to improve the app's functionality. "All apps break or have bugs to work out in the beginning," he said. "This will be no different, but I hope to hear what the community has to say about it and create something for the islands that has been needed for a long time."