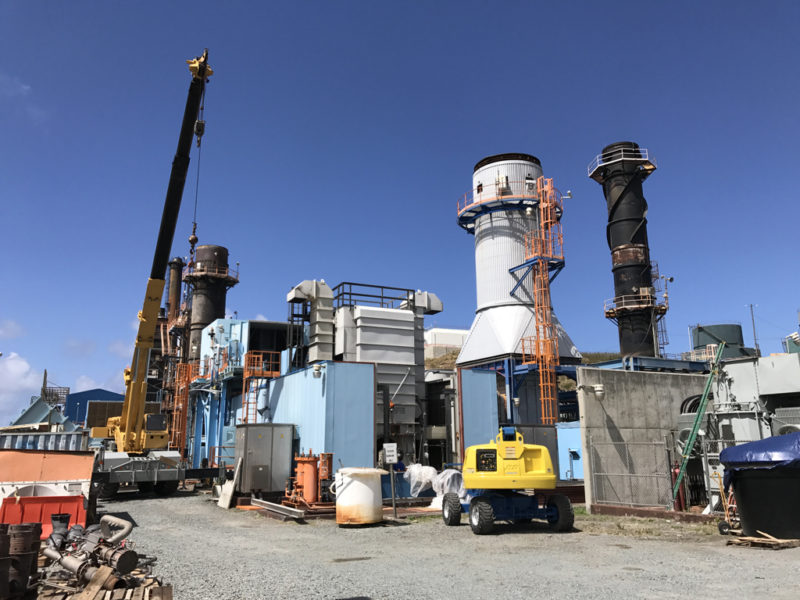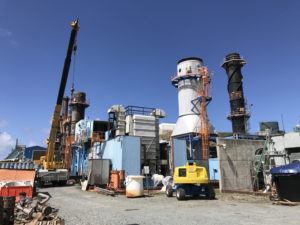 The V.I. Water and Power Authority continues to be in compliance with emissions consent decrees, earning praise from U.S. District Judge Curtis Gomez during a quarterly court review Monday. WAPA will only need to have annual reviews going forward, according to a statement from the authority.
This good news comes after a similar good review last fall.
The territory's two power plants exceeded emission standards for years, leading the U.S. Environmental Protection Agency to file suit to force compliance. In 2014, WAPA, the EPA and the U.S. Justice Department entered into a consent decree mandating WAPA come into compliance with air pollution control requirements included in the federal Clean Air Act at its Estate Richmond power plant on St. Croix.
Under the EPA's air permit requirements, large industrial facilities that make modifications that increase air pollution emissions must install best available control technology. The EPA found that WAPA had not properly operated nor maintained its water to fuel injection pollution control system from October 2005 through December 2012.
The facility also failed to meet the particulate matter emission limit during testing of emissions from its stacks and failed to conduct continuous monitoring to ensure compliance with its limits. The EPA found that the facility violated its limits for nitrogen oxides and particulate matter. WAPA also did not keep proper records.
In 2016, WAPA entered a similar agreement for its St. Thomas plant.
Under the tenure of then-Executive Director Hugo Hodge Jr., WAPA started moving to much cleaner propane as a fuel, away from fuel oil, which is similar to kerosene. That has largely been completed now.
WAPA Executive Director Lawrence Kupfer told the court that, overall, WAPA is in substantial compliance with all of its air permits requirements. He said an atomizing air compressor needed to operate Unit 14 at the Randolph Harley Plant on St. Thomas is on-island, and once installed, the unit will be available to use within 60 days. WAPA Special Advisor Greg Rhymer said not having the generating unit available does not diminish the reliability of the plant, as it will serve as a standby unit.
Rhymer said the Environmental Department continues to monitor the facilities' emissions, and will perform mandated stack testing in July to confirm compliance with limitations set forth in the facility air permits.
Rhymer also testified about the authority's federally-funded work to put electrical wires underground and install wind-resistant composite poles.
EPA Environmental Engineer Ralph Lonergan reportedly testified there were no major concerns within the last quarter, according to WAPA.
"Quarter to quarter, we have realized that the exceedances (sic) are going down and we have no major concerns with WAPA, we are very pleased," Lonergan reportedly said.
Gomez praised the utility for its progress.
"The progress made towards remaining in compliance with the Clean Air Act is very remarkable. As we approach the eve of hurricane season, do not lose sight of the main goal, which is to remain compliant. Consent decrees are priority issues and WAPA has taken a refreshing approach towards compliance and illuminating the future," Gomez reportedly said at the conclusion of the hearing.
Following Monday's hearing, the court will no longer require WAPA to report quarterly, but rather annually. The next scheduled status update conference will be in November, and annually thereafter.
Consent decrees provide for injunctive relief, stipulate penalties for future violations occurring during the life of consent decrees, and payment of $700,000 and $1.3 million in civil penalties for the St. Croix and St. Thomas and St. John facilities, respectively. Those fines have been paid already, according to WAPA. The consent decrees will remain in place until the terms of compliance are both satisfactorily completed and its air emission permits are maintained for three years at each plant.