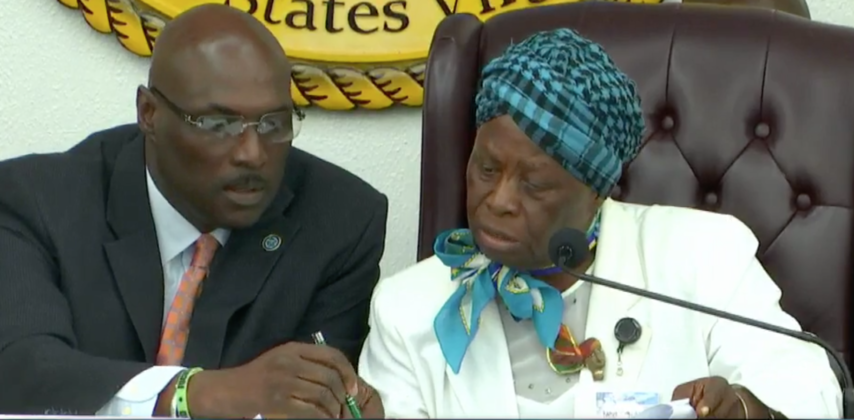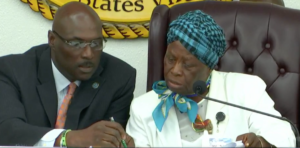 The Legislature building was filled with nearly 100 senior citizens for Wednesday morning's mock senate hearing, at which the senior community acted as V.I. senators and proposed legislation to combat elder abuse.
The bill was put together by Legal Services of the V.I. after hearing and discussing the concerns of seniors on all three islands. It aims to protect against over-billing and mis-billing for elderly care services, labeling such behavior as financial abuse.
Eddy Robert, staff attorney with Legal Services, said he has seen cases of over-billing for medical services that range in severity.
"One lady had a statement come and was billed for having her leg amputated. She has both legs," Robert said. Sometimes over-billing can include things like a patient being billed additionally for a prostate exam when having other tests run, but the patient is female.
Senior Medicare Control in the V.I. aids seniors by providing education on how to review and interpret their Medicare statements in an effort to catch fraudulent billing.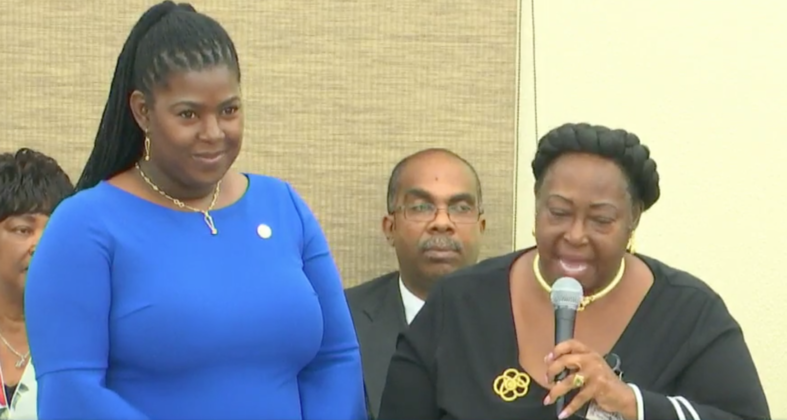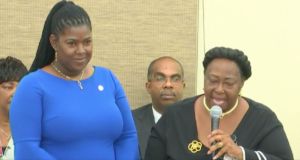 The bill discussed Wednesday also proposes that businesses and institutions provide preferential treatment in some cases to people over the age of 59, people with disabilities and those who are pregnant. This would ensure those three classified groups would be able to pick up mail, vote and obtain medications without waiting in lines for extended periods of time, which could be a risk to their health.
"There is nothing in the States that offers preferential treatment by law," Robert said.
Certain stores may offer discounts for seniors, and transportation services may offer priority seating, but Robert said this is because they are good businesses and not because there is law requiring them to do so. The most similar law to the mock hearing's proposed bill that Legal Services could find exists in Brazil, where an individual or entity can be fined $750 for not accommodating seniors in a timely fashion.
An amendment to the bill was offered by Vera Falu who represented Sen. Allison DeGazon in the mock hearing. She requested that language regarding abuse be expanded. She proposed the next of kin of elderly family members should be responsible for supporting their basic needs. Evelyn Watts, who represented Sen. Myron Jackson, seconded the motion.
"The seniors in this community have been abandoned, abused and vilified. It is a horrible situation for us, the seniors," Falu said. She shared with senators stories of seniors who have been abandoned in the hospital by family members and abandoned in their homes after Hurricanes Irma and Maria.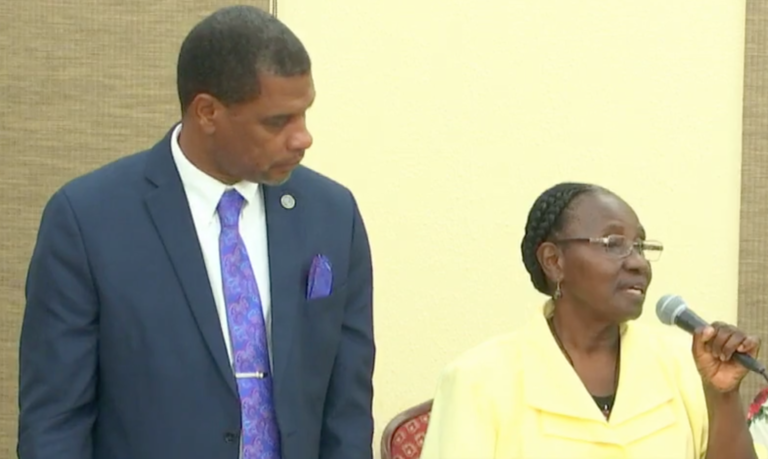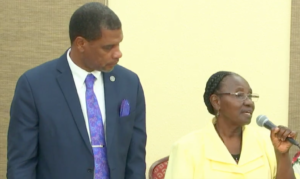 Amabel Compton, who represented Sen. Alicia Barnes at the mock hearing, said seniors are asking the Legislature for support and assistance. She said when someone dies in their home and nobody knows for two days, this is abuse. She said when someone falls in their home and can't get up or call because of an unpaid cellphone bill, that is abuse.
"We would like our people to do what we can to help, so that those that we leave behind do not have to face this," Compton said.