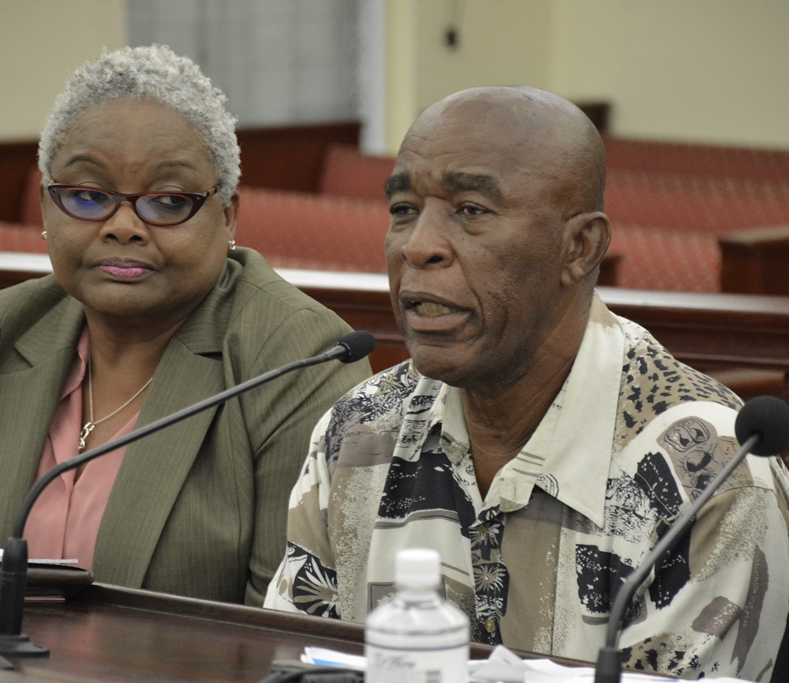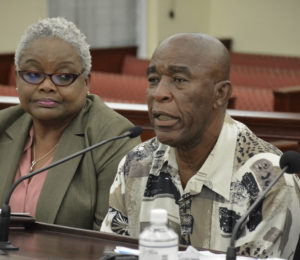 Taxis in the V.I. would be required to offer an electronic payment option to customers after the Government Operations, Consumers and Affairs Committee voted Monday to move the bill forward to the Rules and Judiciary Committee.
The committee heard from seven testifiers advocating for the bill's necessity, but the one taxicab owner present said he only recently heard the meeting was to be held at all. He did not agree with the panel nor the majority of senators who approved the motion but said he was willing to try to make something work.
"I don't mind the electronic thing, but I don't want any mandatory thing saying we have to do it," said James Penn. He also noted that St. John is a small island and he doesn't think the machines will work there.
"I'm not going to say that we aren't going to do it, but we want to make sure that it's done right," Penn said. "We can work on it with you but don't shove it down our throat or we are going to fight."
Other members of various taxi associations were invited to the meeting to discuss the bill but were unable to attend, leaving Penn to face the committee's questions alone. Ultimately, he said, his conflict was being told how to operate his private business, forcing him to learn a new technology that he assimilated with other cultures outside his own.
But the V.I. Department of Tourism considers the act a "win, win." Alani Todman of Tourism said tip amounts would go up because a suggested tip can be added at the end of a credit card payment. And safety concerns would be alleviated from tourists who wouldn't have to carry large amounts of cash.
Lisa Hamilton, president of the V.I. Hotel and Tourism Association, said for a family of five to go to Coral World is a perfect example of what is wrong with not offering an electronic payment option.
"It can be $100 for a family of five, one way, to get to Coral World and back. And it's a very good point they aren't going to take it (the taxi) if they don't have the cash on hand. Once you go into a family of four or five the cost of it becomes an issue," Hamilton said.
While Penn acknowledged the cost to families, he also said to operate and maintain a taxi service was very costly. He said he knows who his regular customers are and takes care of them, likely offering a discount, whereas the tourists who are here for a short time were charged the going rate.
Horace Graham, chairman of the V.I. Taxicab Commission, said he had seen a renaissance in the territory's taxi business, adding that because of the degree educational opportunities for the taxi associations and independent taxi drivers were shared, many individuals already have come on board with credit card processing.
Horace also explained the availability of a phone application that was offered to the V.I. for free to taxi merchants who could use the service to accept credit card payments and pass any associated fees for use of the application on to the consumer.
But when Sen. Kurt Vialet asked Horace how many of the 3,000 taxi driving members told of this application had accepted the service, Horace replied only three individuals had.
"Today we look at a measure that has been met with resistance," Vialet said.
Editor's note: Poor service, a lack of a central number to call for a taxi and the near total absence of taxis at night are highly damaging to the territory's tourism economy. See the V.I. Source's detailed analysis of these issues here, here, here and here. Look to the Source for more on this crisis soon.