The far reaches of St. John will become a venue for a music festival on Saturday, May 18 to benefit the UVI Music Department.
Admission is free for the "Music Is Life USVI" concert which begins at 5 p.m. at the site of what is locally known as the Oasis Restaurant.  The simple, wooden restaurant is located on the waterfront along the south shore of Coral Bay, across the road from the former Island Blues.
Taxis from Cruz Bay are available throughout the evening for $6 each way, and two free special ferry trips back to St. Thomas are scheduled for 1:45 a.m. and 3:45 a.m. early Sunday morning.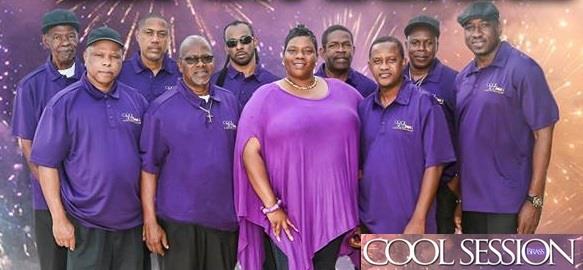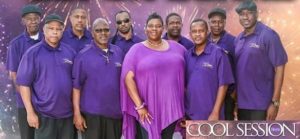 There's something in the lineup to appeal to just about every taste.  The entertainment begins at 5:00 p.m. with a local drum circle.  At 6 p.m., the SHUT Down Band featuring Sherwin Williams on saxophone, along with other outstanding local jazz musicians, will perform.  At 7:00 p.m., DJ Mike Swells from New York takes over until St. John's own Cool Session Band takes the stage at 8:30 p.m.
At 10:30 p.m., South African electronic music maestro Hyeneh will introduce the island to Afro House music, a sound that festival organizers say will resonate with Caribbean audiences because of its musical connections to soca, reggae, and calypso.
Fire dancers and moko jumbies will perform throughout the evening. Fifteen vendors have signed up to provide food, drinks, and other merchandise.  The event is scheduled to end at 12:30 a.m.
The concert is being produced by Intellectual Global Concepts, an offshoot of a New York-based international firm owned by Paul and Cindy Talbert.  "We're focused on helping businesses and individual artists license their products throughout the world," said Paul Talbert.   The company represents 30 different industries including fashion, music, entertainment, and hospitality.
"Distribution is about relationships.  It's all about having a phone number or contact to call to open a door, and we do that," said Talbert.
Paul Talbert said he and Cindy had traveled throughout the Caribbean for 14 years and were looking for a place to create a new company when someone told them, "There's a huge [wave] of musical and creative content in the U.S. Virgin Islands."
In 2015, they spent some time on St. Croix and were introduced to the director of the Research and Technology Park at UVI.  That led to a meeting in New York between the Talberts and Dion Parson who serves as the director of the Music Department at UVI.
That meeting, in turn, led to a plan to produce a concert to benefit the RT Park and the Music Department scheduled for September 2017– then Hurricanes Irma and Maria hit. Twenty months later, the concert is set to go.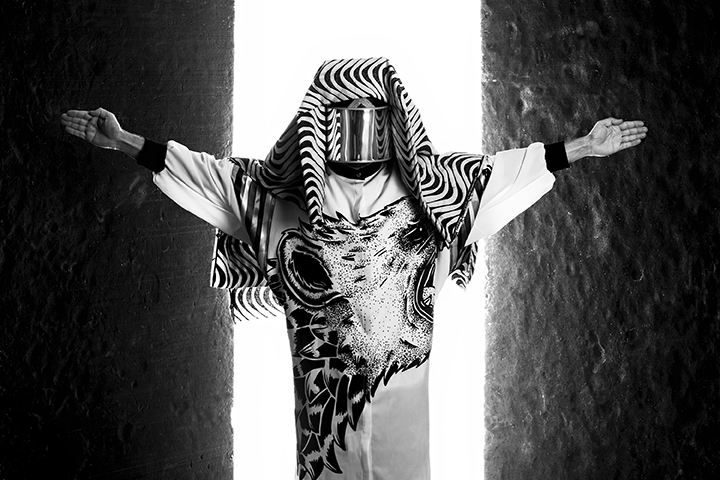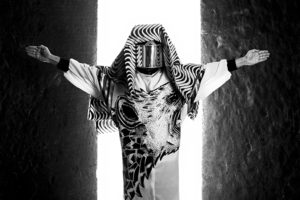 During a radio interview on WUVI Radio, Parson was quick to thank the Talberts.  "Everything we discussed, they actually did," he said.   Parson said funds raised would be used to recruit and assist students enrolled in classes and ensembles within the Music Department. The university is planning to launch a degree program in musical performance.
Talbert said he was excited about educating future musicians about how to use technology as a form of performance.  "Don't get me wrong.  I'm not taking away from the natural creation of music with instruments, but I think we're seeing in the music world an explosion of the electronic music scene with a traditional musical instrument portion," he said.
The festival's headline act, Hyenah, is an electronic music creator known for his elusive identity because he always performs wearing a mask. He has appeared in festivals in Europe, North America and Africa.
Talbert said he and his wife first saw him perform in Ibiza, Spain, and immediately decided, "We're going to sign this guy and bring him to the Virgin Islands."
Announcements for the festival have been circulating on social media for weeks, but some locals were reluctant to attend because the organizers asked concert-goers to register for free tickets on an online website.  That plan has now been scrapped.  "At this point we're inviting people to come on down, and let's party with a purpose," said one of the promoters.