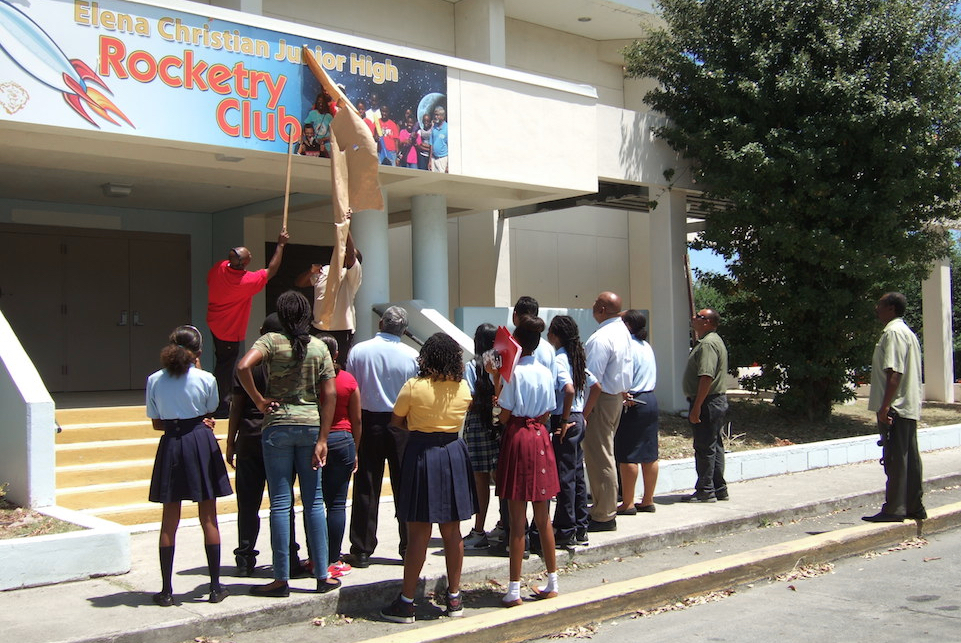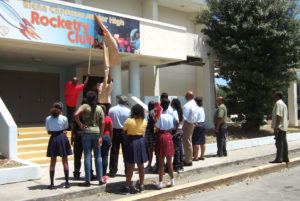 After meetings between the V.I. Department of Education and several groups of parents last week, word began circulating in the St. Croix community that some schools will be closed and consolidated for the next school year.
The DOE has issued no statement on the question and attempts by the Source to contact the district's public relations department by phone messages and email over the last three days have received no response as of Wednesday evening.
Rosa Soto-Thomas, president of the V.I. chapter of the American Teachers Federation, told the Source she has not been notified of any such plans and only learned of the possible changes after seeing a pamphlet that was handed out at the DOE meetings.
"Unfortunately, the union has been left out of the loop," she said, adding that at an April 24 meeting she asked Education Commissioner Racquel Berry-Benjamin if there were any big changes being made in the department, she was told, "mum's the word."
Soto-Thomas said they have received no notice from Gov. Albert Bryan or the DOE commissioner about the possibility of changes and a teacher at Alexander Henderson also said she had seen no official notifications.
The handout at the meetings was a list of schools and, in parentheses, the grades it would serve. Elena Christian Elementary School and Alexander Henderson Elementary were not on the list.
Elena Christian has been holding classes at the former Manor School since the 2017 hurricanes. It was closed in 2015 due to "structural and environmental issues" according to the Sharon McCollum, Education commissioner at the time. The students were sent to Charles H. Emanuel Elementary School and Emanuel was merged with Alfredo Andrews Elementary.
After this year's spring break, teachers, students and parents at Henderson school received a rude surprise – their school was closed and teachers were not allowed to enter to retrieve their belongings, math and science teacher Sandra Antoine said. Before spring break the staff was told by DOE administrators there would be some "deep cleaning in April," but after the break they were told to report to Arthur Richards.
"They told us we're not going back, but couldn't answer any questions," said Antoine, who has worked at the school for 15 years.
There had been ongoing problems with mold and bad plumbing at the elementary school and it was closed several times for repairs and remediation. The problems recurred and students and teachers got sick, according to Antoine. Before spring vacation, some rooms remained closed and most bathrooms did not work, she said.
"Our concerns at Arthur Richards are there is no recess or playground. The kids line up and stand in the sun. The wooden walkways are already breaking," Antoine said.
After the hurricanes, schools were inspected and, according to Soto-Thomas, St. Croix was approved by FEMA to rebuild one school. The AFT president said after the cleanup, furniture – desks and chairs – thrown away after the storms still haven't been replaced. Most of the schools continue to mirror third-world conditions.
The school changes, as they are now understood, are:
– Four schools will increase housing classes from 6th grade to include 8th grade: Pearl B. Larsen, Juanita Gardine, Arthur Richards and Eulalie Rivera.
– Four others will continue to teach children from K-6th: Lew Muckle, Ricardo Richards, Alfredo Andrews and Claude O. Markoe.
– John Woodson Junior High will continue to serve 7th and 8th graders.
– The three high schools, St. Croix Central, St. Croix Educational Complex and St. Croix Technical will continue to serve those populations.
– Consolidating schools will reduce expenses such as rent, utilities and landscaping. Soto-Thomas said she understands some of the reasons. There is a constant lack of funds and enrollment is down. And, for years, there has been a teacher shortage.