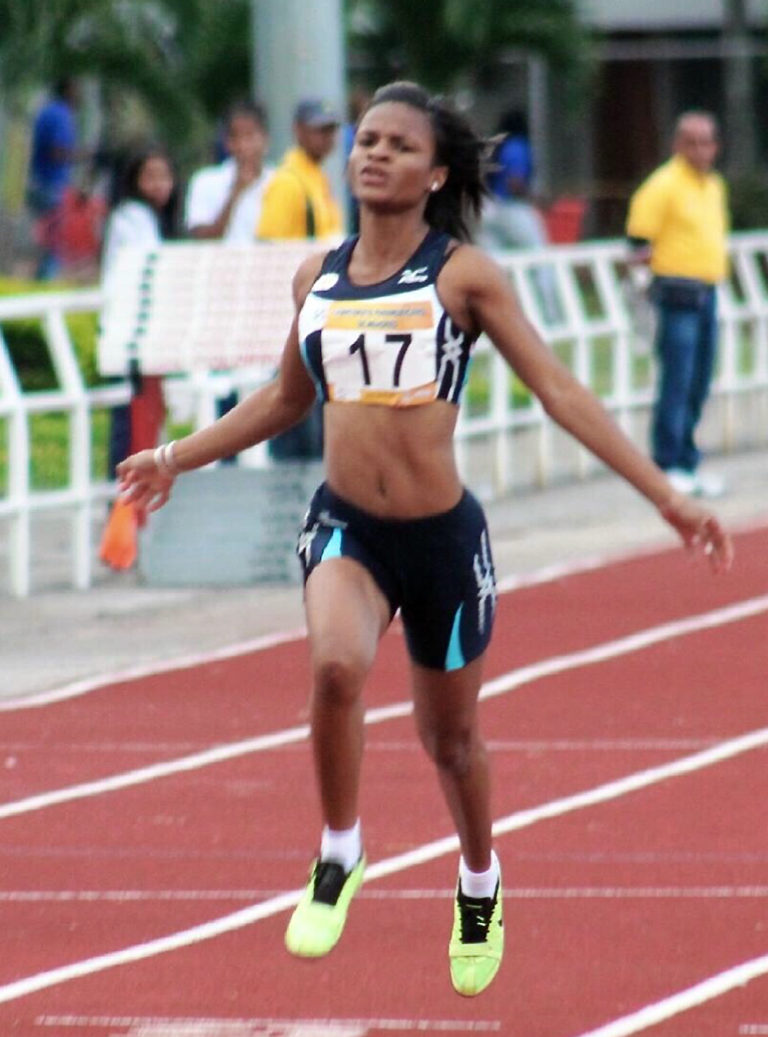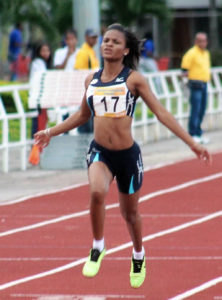 Nia Jack of St. Croix set a pair of personal records and took home three gold medals at Southwest Conference Athletic meet May 5 in Prairie View, Texas.
Running for Alabama State, Jack won the 100 meters with a time of 11.65 and the 200 meters with a time 23.73. She also ran the second leg of Alabama State's 400-meter relay, which outran Alabama A&M and Prairie View in 45.19 seconds.
There were also representatives of the U.S. Virgin Islands on the men's side of the SWAC Championships, as Malique Smith of St. Croix rounded out his senior year at the University of Arkansas Pine Bluff, making an impact as part of the winning 1600 meter relay team. The team ran a 3:07.60 and beat out Mississippi Valley State and Alabama State.
During his time at UA Pine Bluff, Smith ran cross-country, sprints, indoors, middle distance and the 400 meter hurdles. Rodney Griffin, also from St. Croix and a junior at UA Pine Bluff, placed fifth in the conference 400-meter with a time of 48.04.
In other track news:
– Michelle Smith and Akyra Joseph, members of the St. Croix Track Club Mustangs, participated May 4 in the AAJI – Asociacion de Atletismo Juvenil y Infantil – league finals in Bayamon, Puerto Rico.
Smith broke the Virgin Islands National youth and AAJI record record in the 60-meters hurdles, winning gold with a time of 9.81 seconds. Smith also won silver in the 1000 meters with a time of 3:14.04 while Joseph placed seventh in the long jump with a distance of 4.10 meters.
– The current top Virgin Islands road runner, Eduardo Garcia, finished 18th in the 43rd Lilac Bloomsday 12K (7.46 miles) in Spokane, Washington, on Sunday with a time of 37:08. The race always draws a big crowd with over 40,000 participants since 1986 and is regarded as one of the largest races in the world.
– Bill Bohlke, who holds multiple Virgin Islands National records and ran collegiately at Louisiana State University, finished eighth in the Lincoln National Guard Marathon on Sunday with a time of 2:58:51. He ran representing the Puerto Rico Air Force National Guard, where he is a C-130 pilot, and dedicates his races to the memory of lost airman in his unit. Bohlke has been active the last couple months, winning the St. Croix scenic 50 Mile, and was a top finisher at 8 Tuff Miles in St. John, while also participating in Toast-To-The Captain (8.4 Miles) and the Tortola Torture 30K.
– The V.I. Carnival Mile organized by STAR was won by Juan Robles with a time of 4:59.