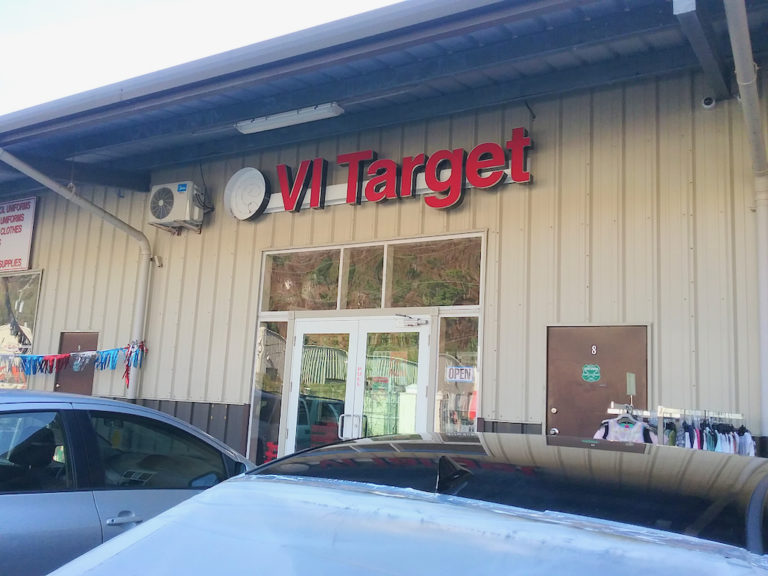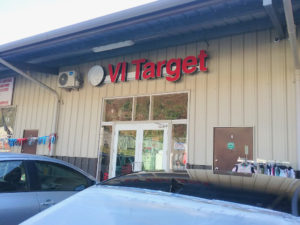 A dispute over use of a registered trade name has led retail giant Target Corporation to file a civil lawsuit against a Virgin Islands company doing business under a similar name.
Attorneys representing the Minnesota-based firm recently filed a two count civil complaint in U.S. District Court.
According to the complaint, filed April 29, Target says corporate officials contacted executives from VI Target Liquidation Center, LLC, in October, asking that they cease and desist use of a logo they said was designed to confuse consumers.
The civil suit alleges federal service trademark infringement and false designation of origin. The court is asked to "enjoin and restrain" the local merchant from using the logo, to pay monetary damages and attorney's fees.
Target Corp, a retailer of general merchandise, has been doing business since 1902. It operates 1,802 brick and mortar stores in the United States. Consumers recognize the Target brand by its registered red-and-white bullseye logo and its red letter logo.
VITLC, doing business as VI Target, began doing business several months ago in a retail space on St. Thomas near the Schneider Regional Medical Center.
A portion of the complaint describes the alleged elements of trademark infringement, pointing out that the font, or style of lettering used in the local logo, is almost identical to their own.
"VITLC operates a discount department store on St. Thomas, Virgin Islands, under the name VI Target. It's exterior store image prominently displays the name "Target" in red letters, alongside a red-and-white bullseye design nearly identical to the Bullseye Design mark and which collectively, are substantially similar to the Target & Bullseye Design Mark," corporation lawyers said.
Those similarities, they said, are deliberate and are intended to trick consumers into thinking they are doing business in a Target store. If the practice was to go unchallenged, they said, it would devalue branding tools the corporation spent millions of dollars to establish.
When corporate representatives wrote to the local retailer outlining their complaint, court documents said the company received a written response rejecting Target's request to cease and desist use of the name VI Target.
The similar name and logo appeared in social media ads that were featured as illustrations in the federal complaint.
According to the Office of the Lieutenant Governor Division of Corporations and Trademarks, VI Target Liquidation Ctr registered as a limited liability corporation, but the trademark has to first be filed with the U.S. Patent Office, and that does not appear to have happened.
Legal fights over trademark infringement are not new to the corporate giant. Most recently the retailer was sued by Burberry of London and a Southern California skate company, Vans. Both cases involved the use of trademarked logo designs appearing on merchandise sold at Target.
No scheduling for hearings in the newly filed lawsuit have been posted to the District Court calendar on St. Thomas so far.