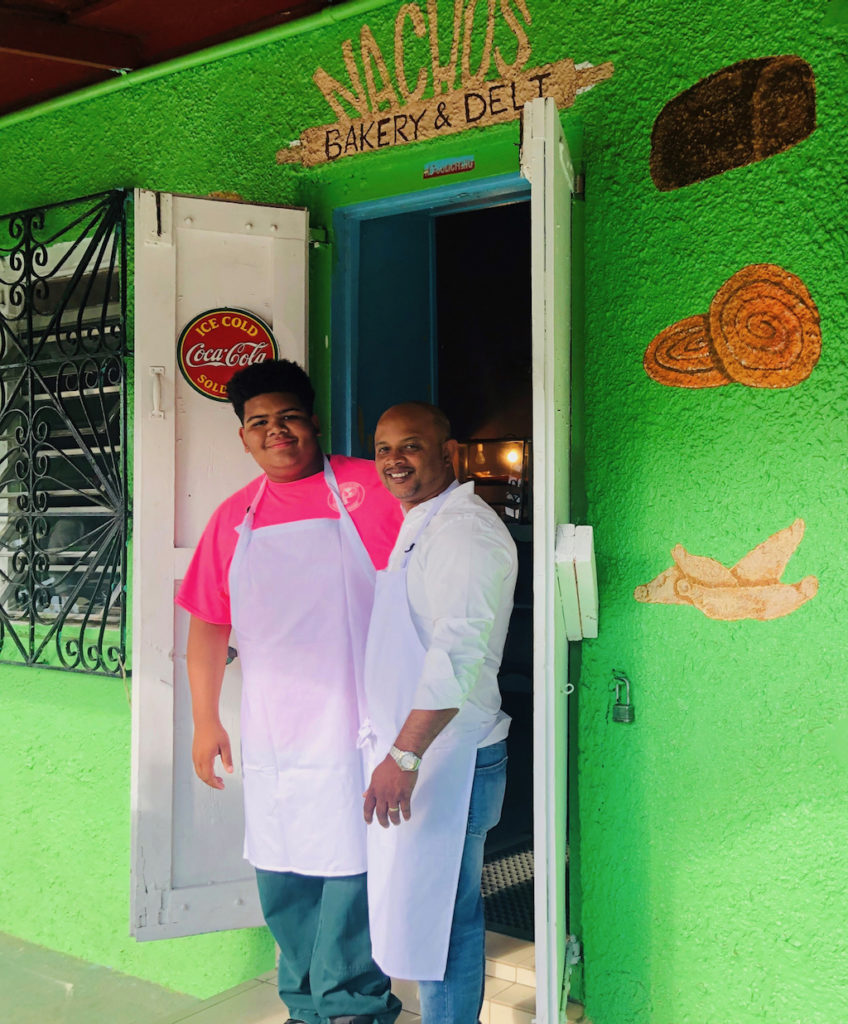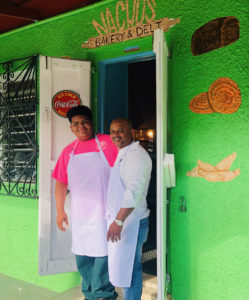 For the past eight years, locals and visitors alike have been making Nachos Bakery and Deli in downtown Frederiksted the place to go for breakfast sandwiches, pastries, hot coffee and more.
For Nachos owner Ignacio Nunez, the average day begins at 4 a.m. when he arrives at the bakery to bake bread and baked goods for his daily customers and for delivery to local gas stations from Frederiksted to Christiansted. The Beachside Café at Sandcastle on the Beach hotel is also a long-time regular customer.
An immigrant to the Virgin Islands, Nunez owned and operated La Original Bakery in his native home, the Dominican Republic, and says he first fell in love with baking while working beside his father, Ignacio Sr., a professional baker who taught him to bake as a young boy. After moving to St. Croix in 2007 Nunez was hired by Gary Thomas, owner of what was then known as Thomas Bakery. Four years later he purchased the King Street location from Thomas, who remains a good friend and advisor.
Early morning breakfast hours are the busiest at Nachos, especially during the tourist season. A favorite stop of local taxi drivers, cruise ship visitors come in to sample local delicacies such as bread pudding, assorted fruit tarts and turnovers. With few fast food options in Frederiksted, Nachos is a popular stop during lunchtime as well.
Nunez and his wife and business partner, Roseangela, say their love for family and their Christian faith sustains them when times are tough and motivates them when disaster strikes.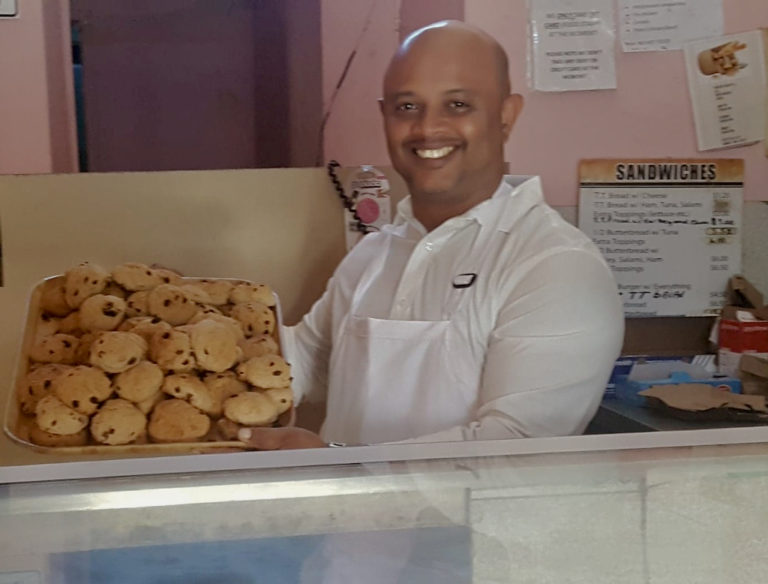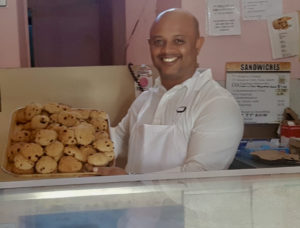 "Our business really suffered during the recession that hit St. Croix after the Hovensa refinery closed in 2012. It was only by the grace of God that the business survived. When Hurricane Irma devastated St. Thomas, we made the decision to pay that grace forward by traveling to St. Thomas and donating bread to families impacted by the storm."
Nunez also plans to expand the bakery business to St. Thomas in a few years.
In addition to the bakery, the Nunez family opened two other businesses in the past two years. Situated along Route 72 in a yellow and turquoise blue cottage in Estate Glynn, Nachos Deli II features a take-out menu that includes assorted breakfast and deli sandwiches, wraps, cold salads, and more.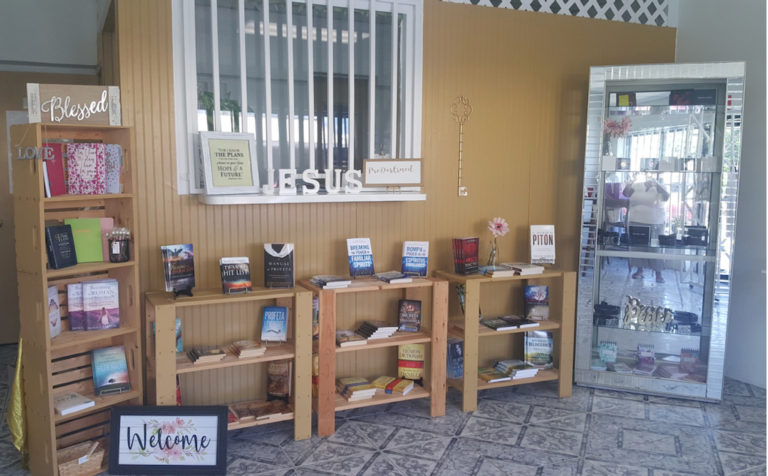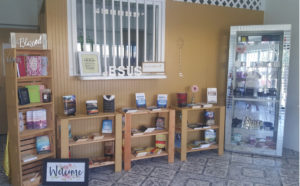 And at 9A5 Western Suburb in downtown Christiansted is the brain-child of Roseangela, Predestinada, an inspirational gift and bookstore. Predestinada carries English and Spanish language Bibles, motivational books and gift items such as wall hangings, wood cut-outs, framed designs, coffee mugs, stationery and home décor items with a religious theme.
In addition to their business pursuits, Ignacio and Roseangela are contemplating establishing a non-profit organization to help the homeless and needy on St. Croix. In the meantime, the couple continues to "pay it forward," regularly distributing toiletries and grooming supplies, water, juice and a variety of snacks, to the homeless in the immediate area of Predestinada, all free of charge. Roseangela expressed their passion and commitment to helping the needy, very simply.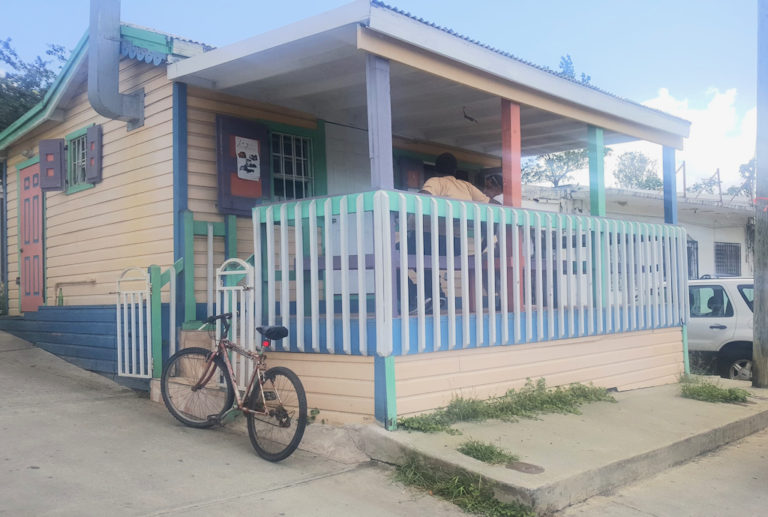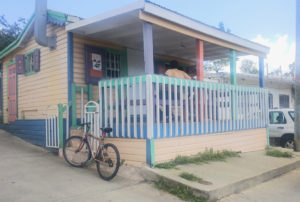 "Our faith requires us to help others in whatever way we can. If everyone would decide to help just one person each day, I truly believe we would have a different island," she said.
Ignacio and Roseangela have two children; 6-year-old Esther and 14-year-old Jose, who is already a fixture at the bakery, working alongside his dad just as Ignacio did when he was a boy.
Nachos Bakery & Deli is open from 5:45 a.m. to 6 p.m. Monday through Friday, 5:45 a.m. to 5 p.m. Saturdays and 5:45 a.m. to 1 p.m. Sundays.
Nachos Deli II is open 7 a.m. o 2 p.m. Tuesday through Saturday.
Predestinada is open from 9 a.m. to 3 p.m. Monday through Saturday.