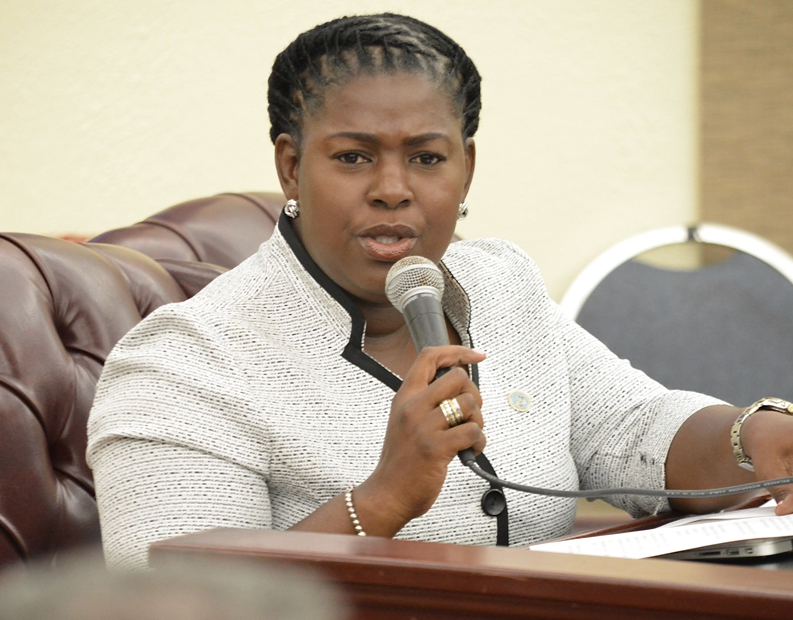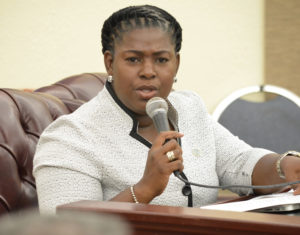 After the V.I. Board of Education returned from the National School Board Association, members of the Senate Committee on Education and Workforce Development on Tuesday demanded answers about educational policies and curriculum changes.
"With our government … we do a good job of talking about situations or even putting things in place, but we don't maintain. We go to conferences and we hear a lot of the feedback and the take-away and we speak of change, but then things remain the same year after year," Sen. Allison DeGazon said.
Several members of the Board of Education attended the national conference where more than 300 sessions, workshops and hands-on exhibits took place informing attendees of various educational programs and curriculum developments. Of the things discussed, "curriculum is the most powerful change a district can make," Board of Education Secretary Winona A. Hendricks said.
DeGazon asked the board for a timeline of the proposed changes to school curriculum and said as a government, "We have a propensity to sit on things."
"With the curriculum I want to see a lot more change. I want to see more interaction," DeGazon said after telling Hendricks that timelines and benchmarks need to be put in place, "so that we can show the people that we are in fact working."
When Hendricks was unable to provide an answer, DeGazon asked the board if it would take a year or two years for them to implement changes to the curriculum. Hendricks replied, "Let's give it a year. Let's do the research. Let's not be hasty about something so important to our students."
Board of Education Chairman Arah Lockhart, said she "wholeheartedly agreed" with DeGazon. The board was not to be blamed for the slow progress, Lockhart said, but instead the Department of Education.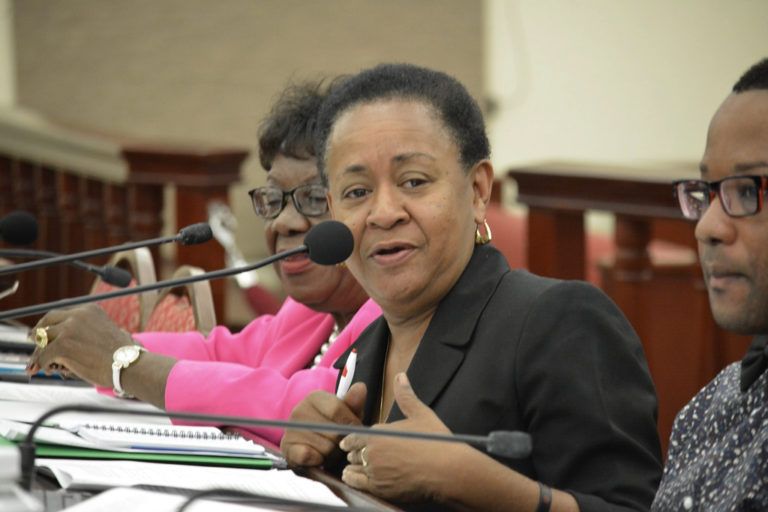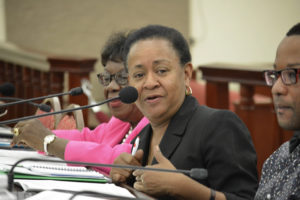 "We have already sent out the proposed policy changes asking for feedback by the end of May. And Commissioner Racquel Benjamin Barry indicated to us that with everything that is going on it is really unrealistic that the department would be able to provide their responses and feedback to us."
Lockhart said the board extended the departments deadline to June 5, and understands the need to establish a timeline, "but it hasn't been ratified or adopted." By next school year Lockhart said new policy and curriculum changes will be in place.
Sen. Stedmann Hodge Jr., was also present for the NSBA conference. In his opening statements he said it is "school boards, hand in hand with the department of education, that play a vital role for improving student achievement in any district through the U.S. or its territories. In fact they play a role that no one else can fulfill."