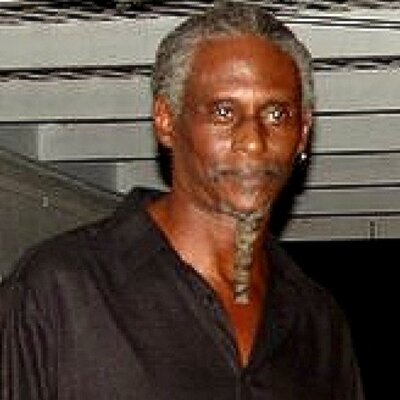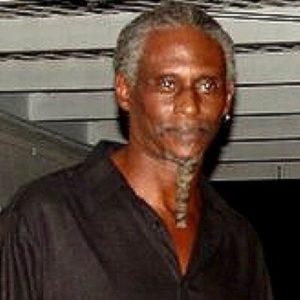 Dear Source:
I am a Maroon on the island of St. Croix. I came to St. Croix from New York City, in 1969, not too long after Martin Luther King was assassinated. I had just turned 22, and living here was the first time I had not felt intimidated being Black. The Elders here were nurturing and supportive, especially those from elsewhere, who treated me the same way, they were nurtured by the Elders, when they first came to St. Croix.
Today, those Elders would be turning over in their graves to see what is and has happened here in the Territory!
Today, some of their descendants are sounding more like the Maroons of Jamaica, who in order to protect their collective self-interest signed a Treaty with the British to turn away those who were trying to escape enslavement. Their constitutional clause defining who is a Virgin Islander aims to disenfranchise those of us who migrated here during the '60s – 70s.
Something else very disturbing is the statement made by so many good intentional adults, who have become the root to a lot of the problems we have with the children. "I am working hard and struggling so that you don't have to go through what I had to endure as a child." Which was the same work ethic value of, "By the sweat of your brow, you shall earn your keep." Instead, they raised their children to expect something for nothing, making them feel entitled. Some of them, if they are not given, they will take or sell their bodies to get what they want.
Look at men in our community not only do too many of them neglect their parental responsibilities, and those that do work hang out in the bars, with those who have sat around all day doing nothing. There are too many hardworking women in our community guilty of enabling the men in their lives.
Today, children are exposed to, and subjected to life situations that were hidden from our generation. Reflecting on what is in the newspapers, and what is all over the television about adults' misdeeds and their shortcomings. Thinking of all the faces right here in our own community that our children can attach to the worse of human nature in terms of decency. In the past if someone in the village brought shame on all, they were banished. What example can be drawn by our children, when the shameful rise in status?
How do we stop the growth of violent youth crimes? I have heard from too many Seniors: "Why worry, they will only kill off each other." My response, "It is only a matter of time before they decide to turn on the community." I have heard some bad guys say, if no one else has any money, they know that the Seniors are getting their social security checks.
The ancient Egyptians believed that you would be asked two questions at Death, Have you found joy in your Life? Has your Life brought joy to others?
The way to deal with this cancerous problem is for we, as a community, to provide our children with viable engaging alternatives. Remember the proverb, "Idle hands / minds are the Devil's Workshop."
Elders / Seniors should be out mentoring, instead of just sitting around complaining or just at home sitting waiting to die. As an Elder, in this community, I cannot stand by and watch the social decay and not say something, as an educator I cannot sit and not offer solutions to these conditions, and as an artist, at this time of my existence, my pen is mightier than my paintbrush.
I hear complaints all the time, about how too many Seniors refuse to retire, then there are those who retired come back to collect another check, to Push Papers, not allowing a tech savvy, energetic Youth to have the job. These Youth straight out of school have no real work experience, and they would need some guidance. Seniors partnering using your years of experiences and contacts should / could open up consulting service businesses.
Retirees could be joining non-profit boards that apply for grants to operate community-based daycare, after school and mentoring programs, training, etc. Volunteering as coordinators / mentors bridging that generation gap much like a grandparent, a connection that most children will never experience.
By volunteering, you would be networking with others with similar goals and objectives, sometimes working alongside seasoned professionals in their discipline, etc. Best of all, you are contributing toward the betterment of the community. Volunteers allow groups and organizations the opportunity to takes advantage of matching funds Grants that providing services beneficial to your efforts and the community.
We should be gentrifying our own neighborhoods, investing and restoring before others from the outside. Our neighborhoods? Where ever there are two or more Black Families was considered a village / neighborhood. Many Senior Citizens living alone in their big homes, some needing assistance, could rearrange their homes where one home would serve as the Home Place, then rent / lease the other homes for income and providing affordable housing for other families, in the neighborhood. Some can be converted into daycare centers, bed and breakfast lodgings, etc.
I don't subscribe to sharing all the personal information like the Youth are doing, but I do encourage to promote and to advertise on the Internet. Today, this is how most successful businesses are marketing their goods, products and services. Even, the wealthy politicians are using the Internet to campaign. But too many Seniors are ignoring it and the Young are squandering the privilege, which one day access will cost. This informational tool is vital to the rewriting of our history, leveling the challenges we face as Black people.
To ignore the power offered by communicating through the social media websites, reminds me of the old saying, "If you want to hide something from a Negro put it in a Book." Today, the Internet should be our method of sharing information, just like how our ancestors used the beating of the drums and the sending of smoke signals to communicate among themselves.
Instead of investing in lotteries and other pyramid schemes, like the stock market, where if you are not on the top, you will never get rich. Instead Black families should be pooling their resources financing our own enterprises, supporting our own, in our own neighborhoods.
Every one of us knows someone who has accomplished a goal, achieved recognition, promoting and marketing their goods and services, that we can be using the Internet for its free advertising platform. We also need to take advantage of all of our relationships, reconnecting and networking with our family and friends throughout the Black Diaspora.
There is an African proverb: "What an Elder Sees Sitting; the Young Can't See Standing." – Igbo proverb
Elders, Let's Stand and Take Back Control of Our Village!
Ivan Butcher II, St. Croix