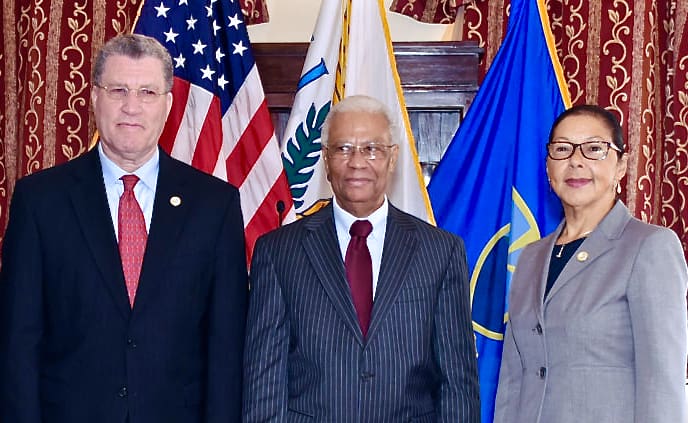 Justices of the V.I. Supreme Court ruled that a verdict for a man convicted of raping a relative must be reversed based on a hole in the territory's laws.
In a ruling issued March 28, the three-judge appellate panel upheld the appeal of defendant Irvin Ocasio Flores and ordered the lower court to enter an acquittal on the record in his case.
Flores was convicted by a jury in Superior Court on Aug. 10, 2017, on charges of first degree rape and unlawful sexual conduct. The charges stemmed from a March 2013 incident.
According to court documents, the rape victim was sleeping when the defendant entered her bedroom and performed a sex act with her. At the time, the victim thought the person initiating sex was her husband who was nearby, but not in the bedroom.
As the encounter came to an end, court documents said the victim, roused from sleep, realized what had happened. Authorities were summoned and a semen sample was collected from the victim.
At trial, a witness from the FBI told the court the test sample proved the defendant, not the husband, was the one who performed the sex act.
An attorney representing Flores at trial filed a motion to have the case dismissed, saying the defendant may have done the deed, but did not commit a crime. In his March 28 ruling, Chief Supreme Court Justice Rhys Hodge reluctantly agreed.
Had it been written in the Virgin Islands Code, Flores might have been found guilty of rape by fraud, Hodge wrote. But no such statute exists. The chief justice and Associate Justices Maria Cabret and Ive Swan, after reviewing the trial evidence also found the victim was in a helpless state, brought on by fatigue and was not intoxicated at the time.
"Unfortunately, under the circumstances of this case, and in absence of a similar rape by fraud statute in the Virgin Islands, this court has no choice but to reverse Flores's conviction for first-degree rape. This court's conclusion should not be interpreted as condoning the behavior exhibited in this case" Hodge wrote in his opinion.
'While we are cognizant of this gap in the our territory's rape statutes, it is within the domain of the Legislature, not this court, to create law," Hodge concluded.
Justices heard oral arguments in the Flores case May 8 of last year.