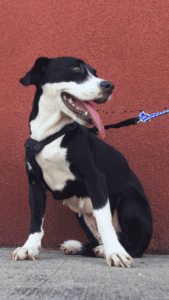 Dear Source:
Donations have sharply declined this year, but the need has increased. As always, we remain squarely focused on the animals on Saint Thomas. We believe that all animals deserve a second chance for a loving home, and by donating to us, you are directly helping them recover from all the trauma they have experienced. We have realized our hearts are bigger than our budget.
We have over 200 animals in our care at this moment. That's 200 mouths to feed, spay and neuter and vaccinate. That isn't all, some cases come in needing extra medical attention, pregnant, abused — and the majority have heart worms.
Sadly, the rescue world never slows down or stops. As many as we spay and neuter, more come in; when one gets adopted, two more come in. Owner surrenders are on the rise and abandonment has hit an all-time high. We are doing our best to help as many as we can, but without funding we can't. We have also been providing services for the Island for over two years with no contract or funding. We still want to step up and continue helping them all, but we can't without your help and support.
All of us at [Humane Society of St. Thomas] HSSTT are proud to be a part of the St. Thomas community and feel honored to have the opportunity to help so many animals every day. We've grown so quickly and faced many challenges over the years. Whenever called on for help, the community has rallied around us and helped pull us back up from our darkest times. We are asking for your help today. Please help us keep our doors wide open for the dogs and cats who so desperately need us.
Please be their miracle and donate today to our Good Dog Medical Fund for emergency's medical care.
Please help us continue to save the lives of these precious heartbeats who so desperately need us. They need all of us. We look forward to your continued support.
With our deepest gratitude,
Humane Society of Saint Thomas family