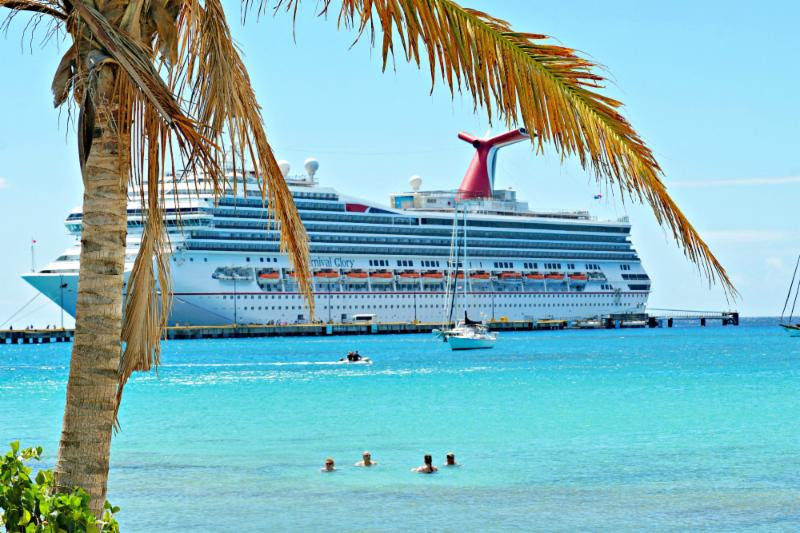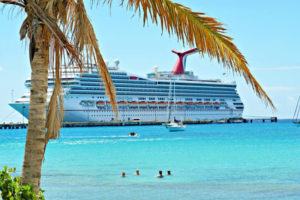 The arrival of the Carnival Glory to Frederiksted a week ago, on Feb. 19, marked the first visit from a that vessel and expands Carnival's arrivals on the big island. Carnival returned in January of 2018. The cruise line left 17 years ago amid concerns about crime and Gov. Charles Turnbull cancelling a St. Thomas development agreement with Carnival and another line.
Tourism Department officials hailed the good news. Elizabeth Hansen-Watley, the new acting assistant tourism commissioner, said the department will take every opportunity to showcase the natural, historic, and culinary aspects of St. Croix to first-time visitors as well as those who have not visited for a while.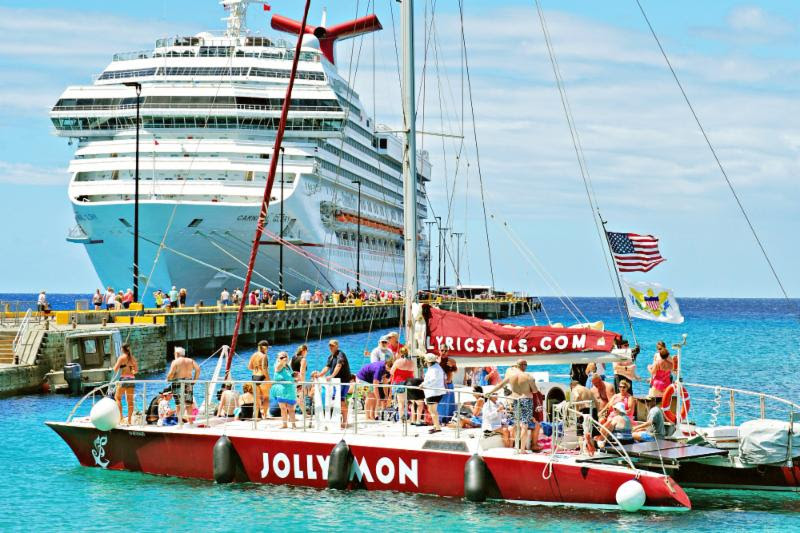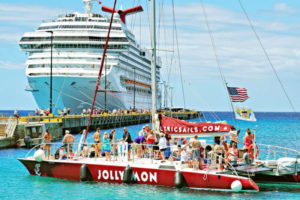 "We want guests to explore our historic towns, enjoy a cruise ship dock that offers a nearby beachfront experience, or simply experience some local dining and camaraderie," she said. According to Hansen-Watley, feedback from passengers and crew was good.
Carnival and other lines stopped trips to St. Croix in April 2002. They cited concerns over crime and limited amenities. Carnival referenced a Dec. 27, 2001 memo from Gordon Buck, then Carnival Cruise Lines director of port operations, expressing concern over a report several cruise line crew members were assaulted at the Frederiksted basketball courts adjacent to the cruise pier. In the intervening decades, the entire Frederiksted waterfront has seen a complete makeover. and police have expanded their presence during cruise visits. Several new tours, including Crucian History and Nature Tourism historical tours, have sprung up. And the Department of Tourism has made a point of putting on a show, with music and mocko jumbles and other culturally significant entertainment, when a cruise ship arrives.
No Carnival ships came in 2017 but 2018 saw a full complement of arrivals.
Immediately before Carnival pulled out of St. Croix, then-Gov. Charles Turnbull canceled a $30 million deal with Carnival and Royal Caribbean development of Crown Bay. Royal Caribbean and Carnival signed a letter of intent with the Port Authority in August of 2001 for the lines to build and run a mall and expand Crown Bay dock to accommodate more and bigger vessels. The cruise lines committed to invest $31 million. WICO and the St. Thomas-St. John Chamber of Commerce opposed the deal.
At the time, Turnbull said that although the agreement "has many merits, I believe it is important that the V.I. maintain full control of its harbor and harbor development."
Carnival announced the pull-out three weeks after Turnbull's move.
Crime has long been a concern of cruise lines, not just for the USVI but in many places. Crime levels on St. Thomas and St. Croix have long been very similar. Nearly a decade ago, a teenage St. Thomas cruise passenger was killed by a stray bullet from a daylight gun battle at a gang funeral in 2010, without triggering threats of cruise lines pulling out.
Some have suggested St. Croix took the brunt of cruise line ire because St. Thomas is better known and requested more by passengers, with fewer ship visits, so canceling visits to St. Croix does not impact cruise line revenues in the way that canceling trips to St. Thomas would.
Editor's Note: This article originally relied upon a Government House release announcing the Carnival Glory's visit marked the return of Carnival Cruise Line to St. Croix. That is incorrect. Carnival had a full complement of visits in 2018 but not in 2017.