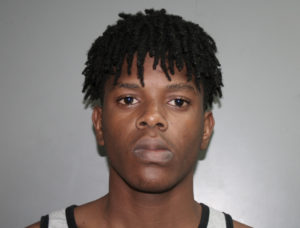 Members of the VIPD's Criminal Investigation Bureau on Friday arrested Ryheim Moncherry on a warrant charging him with having sex with a 10-year-old.
According to police, on Jan. 9, a woman reported that a 10-year-old had been sexually assaulted by the 19-year-old Moncherry.
An arrest warrant was signed Friday by a Superior Court Magistrate. Later that day Moncherry was arrested by members of the CIB, the police reported.
Moncherry was charged with first-degree aggravated rape, first-degree rape, and first-degree unlawful sexual contact/domestic violence.