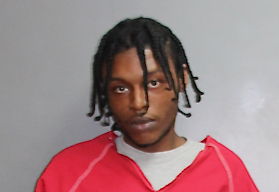 The V.I. Police Department on Friday arrested Dequan Forde, 21, and charged him in a June 2018 robbery.
According to the VIPD, on June 1, 2018, a citizen reported that he had been robbed and assaulted by several male individuals who entered his home without permission.
After an intensive investigation, police said 21-year-old Dequan Forde was identified as one of the individuals who committed the robbery. An arrest warrant was signed on Feb. 6 by a Superior Court Magistrate.
Friday Forde was placed under arrest by detectives from the Criminal Investigation Bureau Detectives and change with first-degree burglary, first-degree home-invasion robbery, and first- and second-degree assault.
Forde was already in the custody of the Bureau of Corrections and was returned to the Golden Grove Correctional Facility on St. Croix pending his advise of rights hearings.