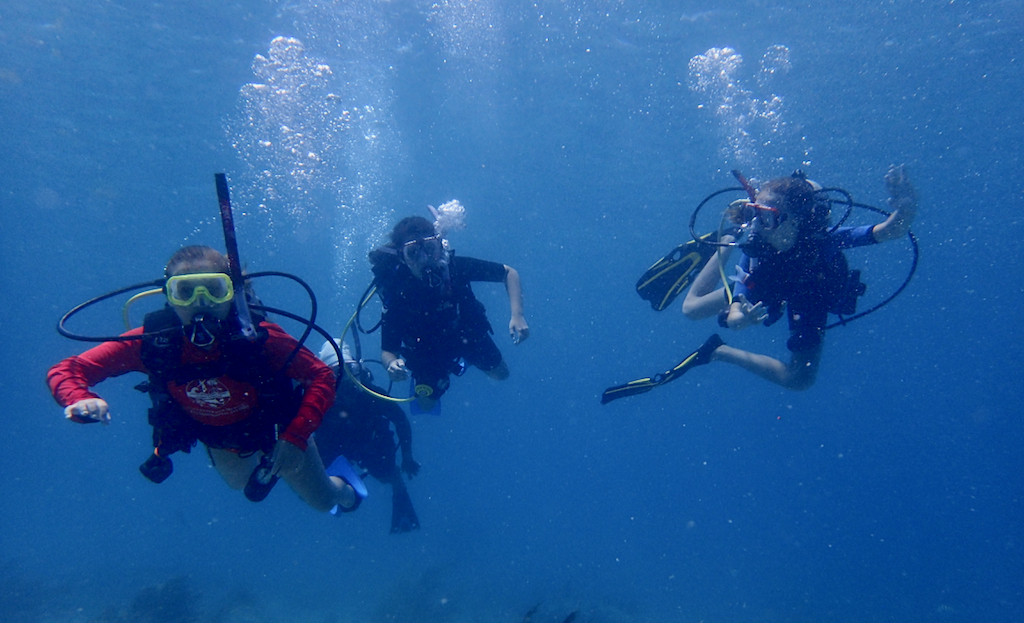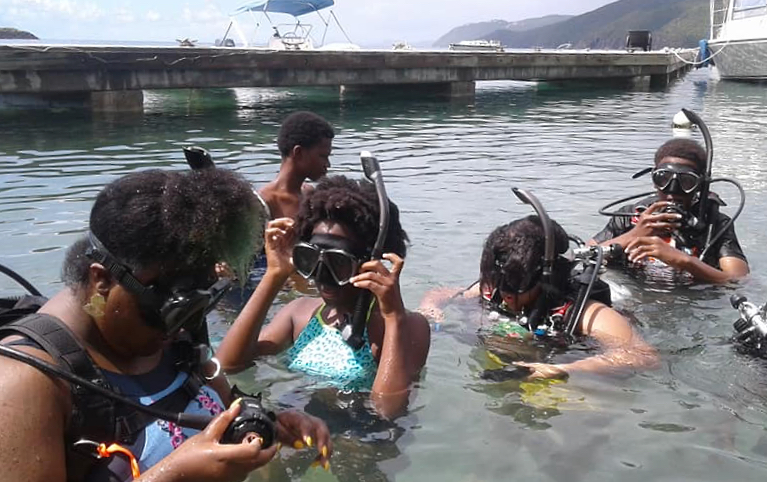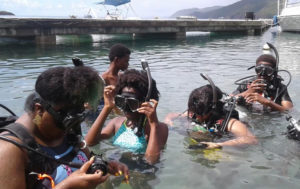 Six Ivanna Eudora Kean High School students recently got certified for scuba diving at Coki Dive Center, with some help from American Yacht Harbor and the V.I. Marine Advisory Service at the University of the Virgin Islands.
According to a news release from the Virgin Islands Marine Advisory Service, the next step for these students is to keep diving as part of the V.I. Reef Response Program to help the University of the Virgin Islands maintain some established coral nurseries.
Certification enables the students to scuba dive as deep as 60 feet. The funding also helped students get their own snorkel gear; a mask, snorkel, and fins, and a bag to hold everything in, which they can use whenever they go snorkeling or scuba diving. The gear was provided to students by the Red Hook Dive Center.
Before training for four or five Saturdays at Coki Beach, the students have to complete a swimming assessment at UVI's Marine Science Center. Students have to swim a distance of 200 yards and demonstrate basic skills such as the survival float and treading water. Students that complete this portion are able to assemble scuba gear and with gear on, get to practice breathing underwater from the mouth piece.
The first set of students completed the training in early January and they just got money to keep going for 2019. Another set of Kean students has been selected to start training Jan. 26, hoping to complete their training within a month or two, weather permitting.
For small islands surrounded by crystal clear, warm oceans, many Virgin Islanders do not swim. VIMAS launched a swimming program in November that has shown great success. Over 70 percent of the applicants who registered for swimming registered for the beginning course, suggesting they have little to no swimming experience.
"The ocean is beyond important in sustaining life both on land and under water and it is my hope that through these programs, we can change that statistic," VIMAS Coordinator Howard Forbes Jr. said in the agency's news release. "Students that complete this program develop a new sense of environmental stewardship, they feel empowered to care for our oceans, encouraging others to do the same as well."
Forbes said he hopes VIMAS will be able to secure more funding sources to offer this opportunity for students at Charlotte Amalie High School and Addelita Cancryn Junior High School.
Another goal, Forbes said, is to get more local students interested in marine science careers and to enroll at UVI.
"Having their scuba certification gives them an advantage, if you will, such that by the time they do get to college to study marine bio, they have diving experience under their belt," Forbes said.