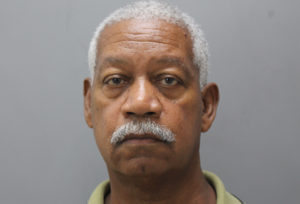 A 72-year-old St. Thomas man, Gerard A. Brunn, also known as Jerry, was arrested Monday and charged with a domestic-violence assault, the V.I. Police Department reported.
According to the VIPD, at about 10 p.m. Nov. 22, a woman reported that a companion, identified as Brunn by police, assaulted her by hitting her several times with a computer and his hands.
Brunn was charged Monday with simple assault and battery/domestic violence.
No bail was set, as per the territory's domestic violence statute. He was remanded to the Bureau of Corrections Detention Center.
The case is under investigation by the police Domestic Violence Unit.
Police urged anyone with information regarding the incident to contact the Criminal Investigation Bureau at 340-774-2211 or 340-715-5535., or call the 911 center or the anonymous top service, Crime Stoppers USVI, at 1-800-222-8477.