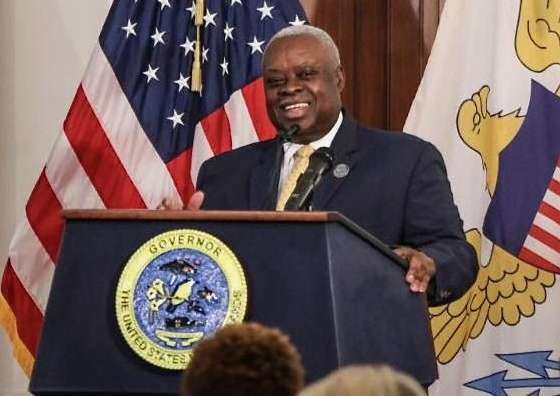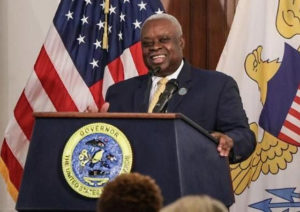 Calling for unity after Tuesday's run-off election, Gov. Kenneth E. Mapp urged all Virgin Islanders to come together to support the territory's recovery efforts under the leadership of the newly elected administration.
"We have had our election, and now let's refocus on the future and the prosperity of the Virgin Islands," Mapp said. "Let's bring the Virgin Islands together and put our political differences aside so that the new Administration can come in and take up the task."
The governor conceded the election just after 9:30 p.m. on Tuesday night at his St. Thomas headquarters. He expressed his deep appreciation to the voters and campaign workers.
"We not only want to thank you, but we want to congratulate the Governor-elect Albert Bryan and the Lt. Governor-elect Tregenza Roach," Mapp said. "We want to assure the Governor-elect and the Lt. Governor-elect that we will support a smooth transition of government."
Governor Mapp said he was honored and humbled by the opportunity to serve in the territory's highest office.
"I started off just as a young police officer, and I will end my career leaving the office of governor — there are not that many people in the world that have that honor," he said. "I want to say to you, the people of the Virgin Islands, thank you, thank you, thank you!"
Lt. Governor Osbert Potter also thanked the voters and the hardworking campaign volunteers.
"Thank you for your belief in us," Lt. Gov. Potter said. "You believed in what we were doing to move this territory forward, and we appreciate you for that. We wish the incoming Administration nothing but the best."
The lieutenant governor also expressed his appreciation to Gov. Mapp.
"It was my pleasure working with the governor," he said. "I have seen firsthand how extremely hardworking and competent he is. I am hoping with a new Administration that this territory can continue on with the progress we have made over the last three and a half years."