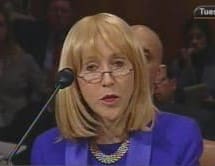 The High Intensity Drug Trafficking Area (HIDTA) Program, in partnership with the Drug Enforcement Administration (DEA) and the Virgin Islands National Guard (VING) Counterdrug Unit, sponsored a half-day of training recently on prescription drug and Fentanyl abuse, according to a press release from U.S. Attorney Gretchen C.F. Shappert.
Over 40 law enforcement officers from 12 different local and federal law enforcement agencies participated in the training. The day's training identified not only the hazards to the first responder community of being exposed to Fentanyl but resources available locally to support law enforcement, as well as potential gaps in traditional protective services for first responders. Instructors from the Caribbean Region DEA Tactical Diversion Squad highlighted the problems with diversion of prescription drugs and the hazards of Fentanyl abuse.
Throughout the United States, Fentanyl is becoming a major issue for law enforcement because it is highly toxic and hazardous. Fentanyl is a synthetic opioid that is 80-100 times stronger than morphine. Pharmaceutical fentanyl was developed for pain management treatment of cancer patients, applied in a patch on the skin. Because of its powerful opioid properties, it is also diverted for abuse and has been associated with numerous drug overdose deaths.
Fentanyl is oftentimes added to heroin to increase its potency, or it can be promoted by illicit drug dealers as highly potent heroin. Many users believe that they are purchasing heroin and actually don't know that they are purchasing fentanyl – which often results in overdose deaths. Clandestinely-produced fentanyl is primarily manufactured in Mexico.
"Fentanyl abuse and prescription drug abuse are growing problems in the Caribbean region," Shappert said. "We are grateful that our law enforcement partners in the U.S.V.I. are taking the initiative to get out in front of the problem."
For more information on Fentanyl and prescription drug abuse, visit the DEA website.