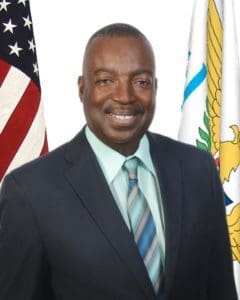 The Office of the Lieutenant Governor Division of the Corporations and Trademarks launched the second phase of CATALYST, its new online system, on Friday, Nov. 2.
Available services through the Catalyst system are:
Registration, Renewal and Withdrawal of Trade Names
Registration of Partnerships (LP, LLP and LLLP)
Registration of Non-profit & Trade and Labor Corporations
Registration of Alien Corporations
Registration of Domestic, Foreign, Professional, Foreign Professional Limited Liability Companies
Franchise Tax and Annual Report Submission for All Entities
Changes to Charter Documents for All Entities
Obtain Good Standing Certificate Once Business Entity Status is Active/In Good Standing for All Entities
All filers must have an email address and current telephone number to create a user account for new business entity registration and to update the profile for their existing business entities at www.corporationsandtrademarks.vi.gov. For more information, visit the website at www.ltg.gov.vi.
Business entities that must continue to submit paper filings to the division are:
Exempt Limited Liability Companies
Uniform Commercial Code (UCC) Filings
Trademarks
The upcoming deadline for new business entity registration paper submission to the Division of Corporations and Trademarks is Nov. 16; thereafter, filings shall be submitted online for processing, according to a press release issued Friday by the Office of the Lieutenant Governor.
Lt. Gov. Osbert E. Potter encourages all business entities and trade name owners to comply with the franchise tax/annual report and renewal requirements before the end of 2018 to ensure that business entity status is active/in good standing or current in Catalyst. If business entity owners do not comply with the statutory requirements, the division will commence administrative dissolution procedures in 2019.
For more information, contact the division at 776-8515 (St. Thomas) or 773-6449 (St. Croix).