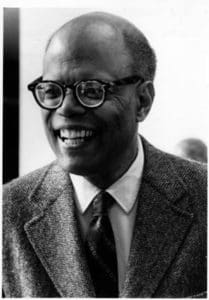 Dear Source:
In my estimation, the highest achievement one could attain in his or her occupation is not wealth but the ultimate recognition such as the Nobel Prize. Where wealth could have withered and died, a Nobel Prize is everlasting in life and death. An individual who achieves this status not only redefined his profession but transcends himself and his country beyond the globe. He or she will attain the impetus of "iconic."
Imagine then, if one country's compatriot accomplished the above and became the first in history to do so, how would he or she feel? What about if such an individual did so as the first of his race and came from a place no one expected such could have happened? Well, such did happen, and I wonder if our young people today know about this great individual and his achievement?
The first and only black person to win a Nobel Prize other than "Peace" and "Literature" and the First West Indian was William Arthur Lewis. He was born on January 23, 1915. His parents were both teachers who moved from the island of Antigua to St. Lucia where he was born when it was still a British territory. At the age of 7-years old, his father died leaving his mother a widow with five sons.
During his younger years, he lived in Castries and attended the Castries Anglican Primary School and won a scholarship to St. Mary's College before he was 10-years old. He left school when he was 14-years old and went to work for the government to support his mother. While a civil servant, he sat an examination and won a government scholarship to a British University. He gained his Ph.D. in 1940 from the London School of Economics. He was both knighted and appointed a university professor in 1970, a position he would remain [in] until his retirement in 1983.
Sir William Arthur Lewis was the first black person to win a Nobel Prize in Economics. He became an advisor to the Prime Minister of Ghana and managing director of the United Nations Special Fund. This was a fund established in October 1958 by the United Nations General Assembly. It commenced its activities in 1959.
Accordingly, the special fund concentrated on surveys of resources, the establishment of vocational and advanced technical training institutions, and industrial research centers, all of which were intended to lead to investment or to greater productivity. In 1965 it was eventually merged with the United Nations Technical Assistance Program to establish the United Nations Development Program.
He became vice-chancellor of the University of the West Indies and set up the Caribbean Development Bank. He served and worked in several African and Asian countries. He served as a Consulate to the Caribbean Commission, the Colonial Advisory Economics Council, the United Nations group of experts to advise on under-developed countries and the Government of Nigeria.
He died on June 1991.
Winston Nugent, St. Thomas