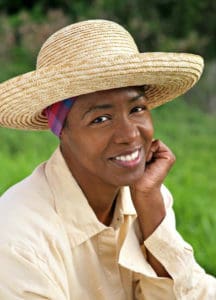 Crucian-born actress and athlete Michelle Greene died Aug. 11, succumbing to congestive heart failure even as friends, family and the St Croix community worked to help her overcome her illness.
"I have a serious heart condition and I just learned that I am a candidate for a heart transplant," Greene said in late July. "Unfortunately, oral treatments are no longer working and it's forcing me to remain on a 24-hour IV drip. I cannot leave the hospital until I have surgery and I have been hospitalized for the past five weeks."
Greene grew up in Estate Calquohoun and graduated from Central High School in1979. She was active in high school, captain of the basketball team and an important part of the fundraising for her senior class trip to Puerto Rico in 1979. In her yearbook she was named most athletic, said Greene's high school classmate Annette Harrigan.
Harrigan is the manager of the GoFundMe donation account, which was set up to fund a new heart for Greene.
"Michelle and I have a mutual respect for each other. After not seeing her for many years, we met up again and picked up right where we left off," Harrigan said.
With Greene's permission, Harrigan created the GoFundMe on July 25 with a goal of $10,000. The account had reached $9,500 by Aug. 10.
Greene was on dialysis in a hospital in Atlanta. Her organs began to fail and the doctors had given up hope. Her family hoped alternative medicine would help her organs come back to a condition strong enough to withstand a heart transplant, maintaining a constant vigil at her bedside.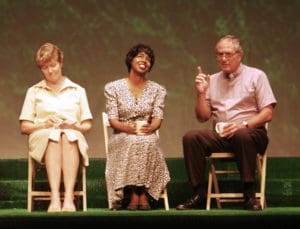 Greene was involved in theater – mostly at Caribbean Community Theater – both backstage and onstage. Among her acting credits are: Billie Holliday in "12 Women in a Basket" and roles in "The Dixie Swim Club,: " Parallel Lives," "Sundays at Eleven" and "Woman in Mind." She worked backstage in a variety of capacities, including stage managing "Liberated," and the Maafa production of "We all Barn de Same Place."
Greene also served on the theater's board of directors, helped with the theater's annual "FUNdraisers," and most recently co-directed the play, "Eclipsed," written by Danai Gurira.
Eileen Des Jardins, managing producer at CCT, said news of Greene's death left her "saddened, shaken and quite numb."
"We have mutual respect for each other as hard-working mothers and artists who love this island," Des Jardins said.
"She worked at the Frederiksted Post Office for many years and made countless friends there and at CCT. She is a kind and loving person, and it is very distressing to see her struggling with health issues."
Greene is the mother of three daughters, Amaris Chew, Asha Holder and Afiya Williams. Chew lives in Atlanta and is the co-manager of the GoFundMe account.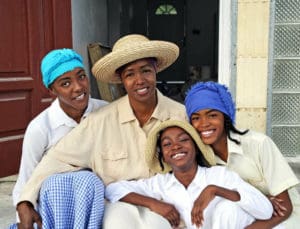 According to Chew, Greene's athletic career did not end with high school. She was a founding member of the Croixettes Softball League in the late '90s, which ran for 10 years. The league catered to girls and women with guidance in health, lessons in hygiene and mentoring for college entrance upon high school graduation. This was in addition to the softball practice and games.
Chew picked up the baton and ran the organization for its last three years.
Greene's mother and daughters were with her throughout her hospital stay in Atlanta.
Greene's mother, Joyce Francis, and eldest daughter, Amaris Chew, are members of the local SGI-USA, a Buddhist lay group.
Dani Settle family friend and member of the SGI-USA, said their chanting for Greene would manifest in her life. "It aligns the rhythm of our own lives with the world of Buddhahood in the universe," she said.
In her last days Greene said she was deeply touched by the outpouring of support. She thanked to her loving community for its help in lifting a burden in her life. Her family has also extended their gratitude for the unselfish support, which continued to help Greene's cause, said Harrigan.
A funeral service is scheduled for Sept. 5, with the time to be announced. It will take place at Seventh Day Adventist Church in Frederiksted across from the Post Office.