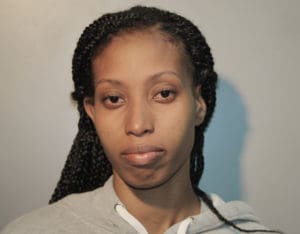 Rebekah Kelly, a 22-year-old St. Croix woman, was arrested Sunday and charged with domestic violence.
According to the V.I. Police Department at about 1:46 a.m. Sunday an adult male told officers he had been assaulted by a female acquaintance. He told officers the assailant had sprayed Mace in his face, causing a burning sensation into his eyes. The man said he temporarily lost his vision.
At about 5:05 a.m. Sunday officers contacted Kelly at the Ancilmo Marshal Police Station. She was arrested and charged with second-degree assault/domestic violence. . No bail was set as per the DV statue.
Kelly was transported to the Bureau of Correction pending her advise of right hearing.